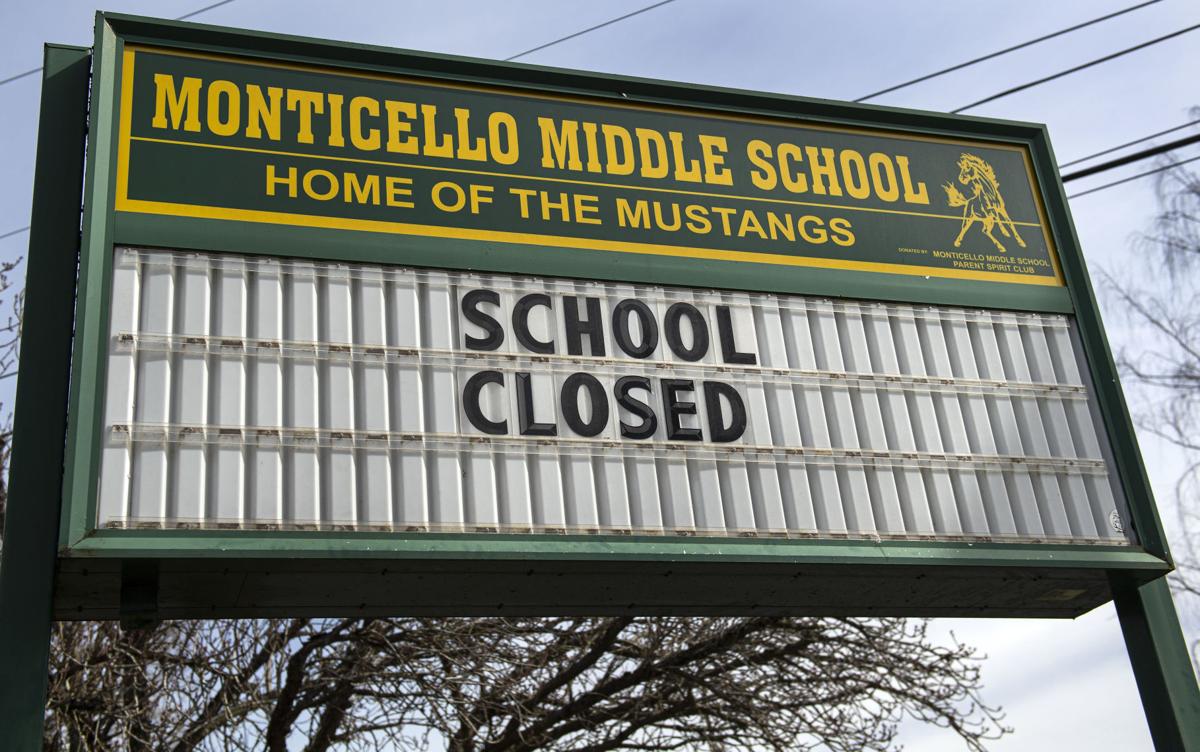 With rising nationwide COVID-19 cases, school districts are grappling with how — and whether — to reopen schools, and teachers and parents are divided on the topic.
Local school district surveys show parents overwhelmingly support returning to in-school classes. But teacher unions want a remote start to the school year.
The Washington Education Association on Thursday called for fully remote learning statewide at least to start the school year, and Seattle Public schools announced Wednesday it will start the year with virtual instruction.
"The reality is that, with very few exceptions, we are nowhere close to containing the spread of this virus and nowhere close to being able to guarantee the health and safety of our students, educators, families, and communities. Therefore, we cannot responsibly support a return to school buildings for in-person learning this fall," a WEA statement said.
Districts are required to submit reopening plans to the state in a couple weeks, though those plans have to include in-person, remote and hybrid learning options.
But in a Thursday virtual town hall, WEA President Larry Delaney said he had heard plenty of concerns from educators about a lack of plans, inadequate sick leave for staff and and inability to socially distance in classes.
"The science is clear. We can see where this virus is trending," Delaney said, adding that the "time is now to prepare for quality distance learning."
Roy Maier, WEA Lower Columbia representative, said Thursday that he's heard similar concerns from Southwest Washington educators.
"My day is full of people saying, 'What do I do? I've got risk factors. I'm over 65,' " Maier said to TDN.
There's one other worry, he said: Parents may pull their students from school, either because they reopen or because they don't, and that could reduce their state funding and lead to layoffs. Teachers are "scared to death" because of the uncertainty, Maier said.
Longview Education Association president Jerry Forsman said the best way to protect the community is to reopen with remote learning.
"The transmission rates are now worse than they were in March, so if we proceed with opening schools in person we know that some students, educators and family members are going to contract the virus," he said.
The earlier districts choose to go remote, the better prepared teachers can be for a quality distance learning experience, he said.
Maier said districts and teachers are collaborating to create reopening plans, but they are waiting to see what happens over the next few weeks.
"Districts are currently working with staff and administrators and ESDs to get committees together that are meeting all the time. But there are no final plans yet," Maier said.
TDN reached out to other teacher union presidents throughout the county, but they did not return calls for comment.
In a Wednesday video, State Superintendent of Public Schools Chris Reykdal said "anxiety is building" over the decision.
"The goal is reduce hospitalizations and loss of life. If that means keeping schools remote to start the year, please offer patience to your district because that's what they will choose," he said to parents in the video.
Reykdal warned that "it's a very different world now" than at the start of the summer, when he called for a focus on in-person teaching.
"Districts are working really, really hard to talk to their communities, surveying parents and increasingly parents and staff are saying they don't feel safe coming back," he said.
But in Longview, a survey of parents last week found that of the 1,850 parents who answered the question "how likely are you to send your children to attend in person classes," nearly 77% said very or somewhat likely, district spokesman Rick Parrish said.
Longview's reopening plan will go to the school board for a vote and public comment on Aug. 10. District officials could not be reached for comment for this story late Friday.
And an early July survey of Kalama parents also found that 93% of families plan to have their students attend in-person classes if offered. But Superintendent Eric Nerison said "the world has changed since that survey," with cases ballooning in Cowlitz County and the first three recorded deaths from COVID-19.
The district is still moving ahead with plans for all three scenarios – in person, hybrid and remote – Nerison said, including moving students in to the new, larger elementary school in October instead of after winter break.
He said the change won't drive up the cost of the building, because the construction timeline is relatively unchanged. The winter break move-in date had been chosen to reduce the disruption of moving students in the middle of the year, but Nerison said the year was already going to be disrupted by COVID-19 changes.
"We believe it's a small price to pay to get kids into that building sooner," he said.
Kelso's reopening task force meets again on Aug. 6 to review current conditions and finalize the reopening plan, which will go to the school board Aug. 10, Kelso spokeswoman Michele Nerland said. Parents have also been sent another survey to gauge how they prefer to see the school year start after earlier surveys showed support for returning to school, she said.
And Superintendent Mary Beth Tack said the situation remains fluid.
"With the past several press conferences from key state officials, full remote learning for all continues to be a strong possibility for Washington students for fall reopening," Tack said in July letter to parents.
LEA President Forsman said educators hear and appreciate the concerns parents have about remote learning, and said the best way to get back into school was for everybody to practice social distancing and wear masks.
"As educators, we love our jobs and our students and we badly want to get back into the buildings, but not at the cost at putting our students and families at greater risk," he said.