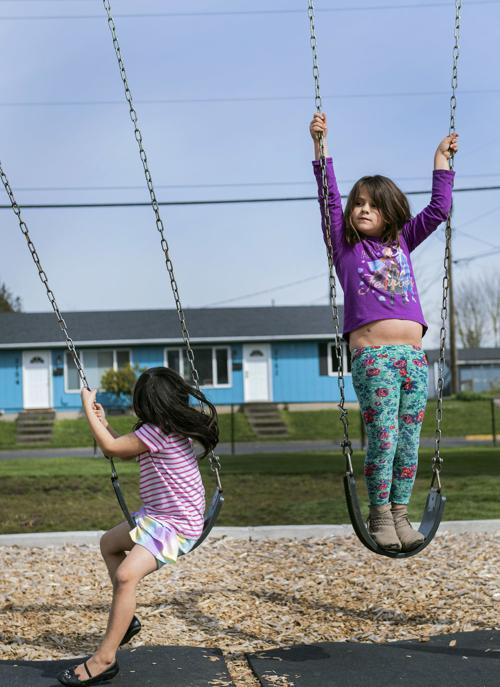 Raymond Miller usually spends his afternoons eating lunch at the Salvation Army, meeting with friends or visiting the Longview library. But Tuesday afternoon he watched his two granddaughters from his car as they romped around the playground at Archie Anderson Park.
"We are trying to pretty much stay at home, but I can't keep them locked up too much," said Miller, 66, who is unemployed. "This is basically all we have to do."
"I'm not used to them being home this much," Miller added. "I was getting ready for the (school spring) vacation that was coming up. Now I guess it'll be a long vacation."
Like millions of other Washington parents and guardians, Miller has had to unexpectedly adapt his daily schedule to care for young children during a six-week statewide school closure Gov. Jay Inslee ordered last week. The closure is intended to slow the spread of COVID-19, but it also has forced parents into the role of weekday educator and care provider — especially as many parents at least for now are choosing to keep their kids home instead of sending them to day care.
"We thought we would be full, but we haven't really had calls for school-aged kids. … I think for safety reasons (parents) are choosing to keep their kids home," Jennifer Wild, owner of Polly's Tender Loving Daycare in Longview, said Tuesday.
Shiree Bent, a Longview mother of two who is pregnant with a surrogate baby, said she was already planning to spend time at home on maternity leave. Now she's added her school-aged kids to the mix. Most entertainment venues and libraries are closed, too, making the day a challenge.
"It's kind of stressful. I don't know how homeschool parents do this," Bent said, laughing. "We've had to be creative."
To keep her kids occupied — and in the routine of school — Bent made a daily schedule with "academic time and creative time." Her children use educational workbooks to keep their math, writing and reading skills sharp, she said. She's also signed up for several free subscriptions of online curriculum and educational games to use with her kids, Bent said.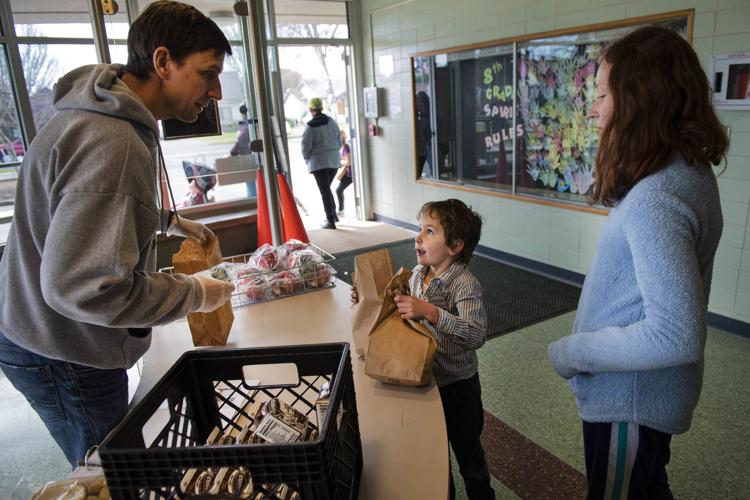 Her kindergarten-aged son, Blaze, said he's enjoyed the school closure so far because "I like having school with my family."
Bent also tries to schedule "outdoor time" for the kids, kind of like recess. On Tuesday the trio took their dog for a walk, stopping at Monticello Middle School to pick up free "grab-and-go" lunch and breakfast meals.
"They both miss friends, but at the same time it's good to bond (as a family)," said Bent, whose husband, an ESD-112 behavioral coach, is working from home during the school closure. Bent teaches transitional studies at Lower Columbia College as an adjunct faculty member.
She said it helps that she and her husband are both educators, partly because they were ready for the closure and were able to plan.
"We kind of expected things would close down, but a six-week closure is hard for a lot of people when they weren't planning for it."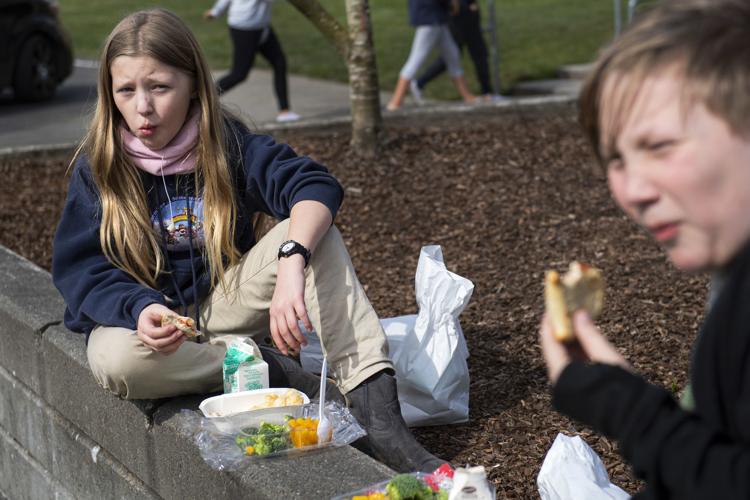 In some ways, the school closure was good for Bobbie Sexton. One of her children has cystic fibrosis and often misses classes for breathing treatments, she said.
"Now I don't have to worry about her missing school," Sexton said.
But the recent closure of the Longview Public Library does limit activities and resources for the kids, she said. Sexton's daughter Kirstyn snagged two novels to take home Tuesday from a cart of free books at Monticello Middle School.
"I've mostly been working on my web comics, then writing and reading," said Kirstyn, a Discovery High School student. "Mostly I'm trying to keep my little sister entertained."
"It's also a good time to learn things not taught in school, like cooking and baking," she added.
Angel DeWitt, a school food service employee, said parents could try to turn activities such as chores and hobbies into educational opportunities, too. That's what she does with her daughter, a sophomore at Mark Morris High School who likes to make jewelry.
"Even if you are sitting around the table making jewelry and counting beads, you are doing math," DeWitt said.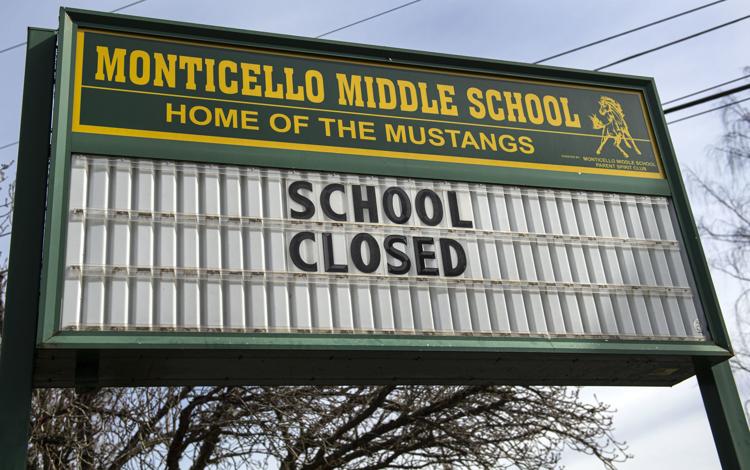 Child care centers can offer continued education during the school closures, said Danielle Burns, director of the Lil Red Barn Academy. Plus, parents don't have to worry about focusing on their children's education while trying to work from home.
Although Lil Red Barn isn't licensed to take care of school-aged children, the child care center offers a full preschool and pre-K curriculum for younger children.
"If you have a small child, it's difficult to focus on what you're trying to get done working at home. … it will be harder for (parents) to focus on the learning their kid might need, that we do normally during the day," Burns said.
But in a rather unexpected turn of events, attendance at the Lil Red Barn dropped over the weekend. Burns said the center went from having full attendance of 33 children to just 16 children Monday.
Wild with Polly's Tender Loving Daycare said the same was true for her center, which does cater to school-aged kids.
"In an average day we would have about 65 to 70 kids. Today we are at, like, 25," Wild said Tuesday. "I think the kids who are here are parents who don't have any other options. They are still working, and they don't have any other family members to watch (the kids)."
Wild and Burns both remained optimistic that attendance will rise in the coming weeks as fears about coronavirus subside.
"I think as the weeks go on, we will start getting children back," Wild said. "I think parents will go, 'It's been two weeks, kids need to get back into schools.' "
Concerned about COVID-19?
Sign up now to get the most recent coronavirus headlines and other important local and national news sent to your email inbox daily.