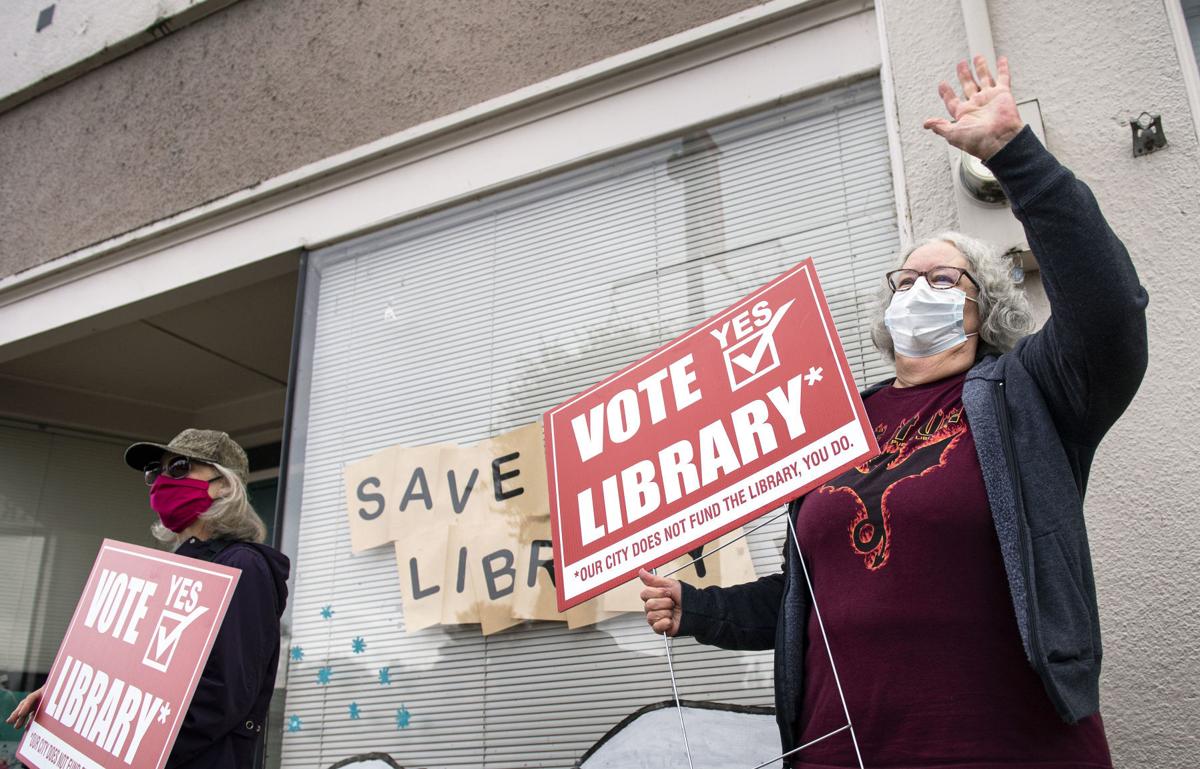 One outcome of the Nov. 3 general election could be a matter of life and death for the Castle Rock Public Library.
City residents will vote whether to reinstate an annual levy that raises money for public library operations. Voters in 2019 did not approve the tax for 2020, forcing the library to rely on its reserves and donations to stay open this year, said Library Director Vicki Selander.
The library eked by with significantly rolled back operations funded mostly through donations. But "this time, if the levy fails, the city is planning to close the library unless we can find some other funding, and I don't foresee that happening," Selander said.
The city uses the special excess levy to fund the whole of the library's operational budget, including wages for two staff members and funding for janitorial services.
Set at a rate of 50 cents per $1,000 of assessed property value, the library levy would raise about $91,500 for the library. The measure would cost the owner of a $250,000 home $125 annually, or just more than $10 a month.
"This levy would not impose an additional tax burden, but would replace the levy amount that funded the 2019 library budget," proponets of the measure wrote in the voter's pamphlet argument supporting the levy.
No one submitted an argument against the tax, which historically struggles to garner outspoken opponents.
"Every time we run the levy, we have not been able to find anyone who is willing to make an 'against statement,' " Selander said. "If we can't do it, then it goes to the county, and they advertise for someone. And they have not been able to find anyone to do it. But every time there are still people who vote against it."
The levy requires a 60% supermajority approval to pass, as well as at least 143 total "yes" votes this year to validate the results. (Validation requires at least 24% of the voter turnout from the previous general election.)
An identical measure the city ran in the primary election failed with just 55.2% of the vote. The city is running the measure again as a second — and final — attempt to get approval.
A small group of library supporters gathered outside the building Friday afternoon in Downtown Castle Rock for a "Vote Yes" rally. They carried campaign signs with footnotes that explained "Our city does not fund the library. You do."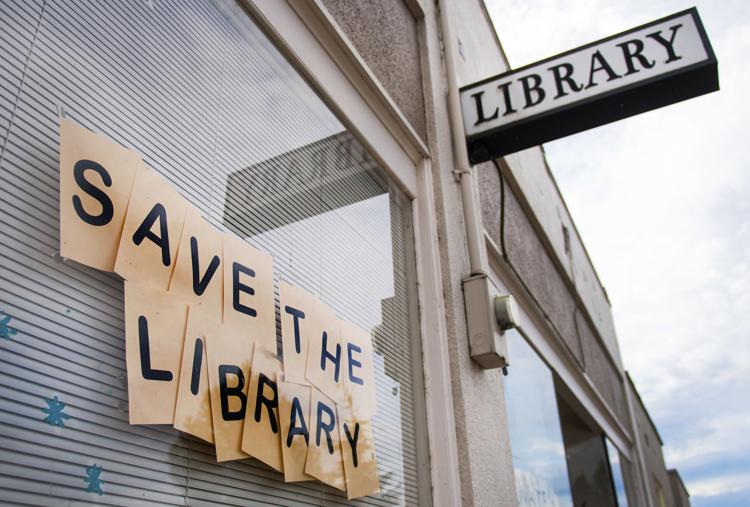 More than 1,700 people held Castle Rock library cards in 2018, according to statistics from Washington State Library, a department of the Secretary of State. (Data from 2019 was not available for Castle Rock.)
The library has multiple computers for public use, as well as more than 21,000 materials, including books and DVDs for check-out. In 2018 it circulated more than 10,000 items.
"Adults may take advantage of the opportunity for recreational and informational reading. No additional fee is required for City tax payers to hold a library card, and anyone outside the city limits can obtain one for a nominal fee," proponents wrote in the argument for statement.
"Children learning reading skills in school may hone those skills at the library and by participating in the summer reading program. Students can also use the library as a study resource and job seekers can access job opportunities on the Internet for free."
The library also traditionally participates in community events, such as the downtown Halloween "Trunk or Treat," the annual Festival of Lights and the library's very own "Talk Like a Pirate Day" celebration, where children can dress up like pirates and take part in a number of pirate-themed games, sing-alongs and storytime activities.
"A lot of people say, 'Why do I need a library? I can get everything online.' But that's not true for everybody, and there are things here you can't get online," Selander said.
"There is a sense of community. There are people you can ask questions if you need help," she said. "There's free internet and high-speed WiFi. As we try to come out of COVID-19, we are going to need to rebuild our fabric of community and our sense of brotherhood and connections, and a library is a central part of that."
Selander added that several studies have shown communities with libraries attract more businesses than communities without one.
"Castle Rock is trying to grow and trying to remain vibrant," Selander said. "Killing the library would kill a large part of the downtown's heart."
Get local news delivered to your inbox!
Subscribe to our Daily Headlines newsletter.