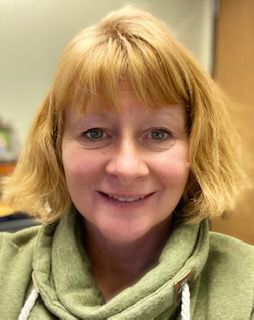 The rate of Kelso High School graduates enrolled at Lower Columbia College is holding steady, even as the pandemic has caused drops in enrollment from other local districts.
LCC staff said it's not simple luck that 21% of KHS graduates are again enrolling at the local college. The enrollment, they say, is the work of a new "college navigator" position.
"I just really truly enjoy connecting with students and hearing their stories and seeing what I can do to help them," College Navigator Jodi Rogers said. "Whether it's at LCC or anywhere else, I give them the hope they need."
Of the 295 students in the KHS class of 2020, 68 seniors enrolled at LCC by fall quarter, about 21%. That's the same percentage of the KHS class of 2019, where 66 of 311 seniors had enrolled by fall quarter.
That's not the case throughout LCC's service district, which includes Cowlitz and Wahkiakum counties, which saw enrollment drop from 17% of the high schools' Class of 2019 to only 12% of the Class of 2020 by fall quarter, which mirrors drops in community college enrollment across the state.
The hope and support Rogers provides is intended to raise the college attendance rate locally, which is lower than the state average, LCC Outreach Manager Nicole Faber said.
The state college-going rate is 60%, but only 47% of Longview and Kelso students choose to attend a 2- or 4-year school after graduation. Castle Rock and Woodland report 42% of their students attend school after graduation, along with 63% of Kalama grads, 61% of Toutle grads and 51% of Wahkiakum students.
The new grant-funded pilot program placed Rogers, a LCC employee, in Kelso High School to connect with students, guide them through financial aid applications and share LCC's resources with students, Faber said.
Rogers had a leg up at KHS, because she worked in the district until last year. Prior to that, she worked at LCC in the transition studies department, which is where she "realized how much I enjoyed working with students and helping them find a path to success."
"Many students ... know what they want to do, but sometimes they just don't know what to do to get there," Rogers said. "They don't have a support system in place to find that success."
That's where Rogers comes in, building a support system and helping students plan, and reach, their post-secondary dreams. High school counselors refer students who need extra support or are undecided about college to Rogers, and she sits down with them to make a plan.
"Basically we just sit down and have a chat," Rogers said. "We look at their transcripts, I ask them if they might already have credits at LCC they didn't know about, we ... go over different degree programs LCC has."
That relationship helps build comfort for students who may not feel like college is an attainable goal for them, Faber said, "especially for first generation students who might not have resources readily available to them to talk about college."
Cowlitz County's bachelor's degree attainment rate is 11.6%, about half the state rate of 22.8. About 26% of Cowlitz County residents have attended college but never earned a degree, or 20,000 people based on 2018 Census figures.
Rogers focuses first and foremost on filling out the Free Application for Federal Student Aid, as Washington has one of the lowest FAFSA completion rates nationwide. It's fourth from the bottom with 43.6% completion, ahead of Alaska, Utah and Arizona, according to the national FAFSA tracker.
"The main thing is to get as many students as possible to apply for financial aid," she said. "Once they do that they find out 'wow, I can go to school and it won't be financial hardship on me.' Next thing you know, they applied and enrolled and now they're in school."
It's especially important for Cowlitz County students to apply for financial aid, because the revised Washington College Grant offers full funding for families making up to $50,000 and partial funding for families making up to $97,000.
As the median household income in Cowlitz County is $55,497, according to the U.S. Census Bureau, Faber said "many students especially in these local school districts could qualify for significant funding that would support them in their pursuits at LCC and beyond."
Faber said the idea for the pilot program came from LCC President Chris Bailey, who saw a similar program at Centralia College. LCC applied for a grant from the Community Foundation of Southwest Washington, and that $25,000 grant was "the catalyst" for the position, Faber said.
Rogers added that "we wouldn't be able to do it without the grant, and we've had very promising results."
LCC was awarded the grant about six weeks before the COVID-19 pandemic, and while it caused a rapid change in how Rogers met with students, she was still able to connect.
She had made contact with about 60 students before schools closed, and was able to stay in touch with them via Zoom. She holds weekly support sessions on Zoom for students to drop into with questions on duel credit, applications or advising.
"It's very exciting, but it was also very intimating because I was very unsure of how to use all the electronics. It was a learning curve, but it's working out," Rogers said.
She also had the chance to reconnect in-person with some seniors when they drove through a pick-up line in May to get their graduation materials, reminding them she was there to help and to "Stay home, stay safe, go far."
She said with the pandemic, she felt many students "didn't really have any plan," but in the end she was able to help enroll 56 seniors at LCC for the fall quarter.
LCC also partnered with the State Board of Career and Technical Colleges to distribute flyers to all local graduating seniors "saying your local college and technical college is here for you," Faber said.
"We saw some really great responses and gains from that navigator position during a time when we can't do any big (events)," she added.
For example, Kelso School District is leading other Cowlitz districts in FAFSA completion rates for the 2020-21 application cycle, with 45 to 49% completion.
According to the Department of Federal Student Aid, completion rates at Toutle Lake were between 20 and 24%; Woodland between 30 and 34%; Castle Rock and Kalama between 35 and 39%; and Longview between 40 and 44%.
Wahkiakum beat out Kelso this cycle, with between 55 and 59% completion. Seattle, for comparison, average more than 80% completion.
Faber said she would love to see the program grow to have navigators in more districts, and LCC plans to reapply for the grant. She's also sharing the idea with other colleges and schools.
"This is a pilot program and Kelso has been such a great partner," she said. "We've been able to start this work and it makes sense for our community to expand that to additional schools."
LCC also has started a summer bridge program that went virtual this year, but is intended to keep high school students engaged with and interested in college. 170 students registered for it this year, Faber said.
"I'm excited that we have established some good framework on how we want to continue," she said.
She added that "the opportunity to have this position on the outreach team has been incredible and we've seen some really exciting outcomes. Some are harder to track than others, but it's one of the things that I feel very passionate about ... I'm really proud of being able to have this level of innovation happen."