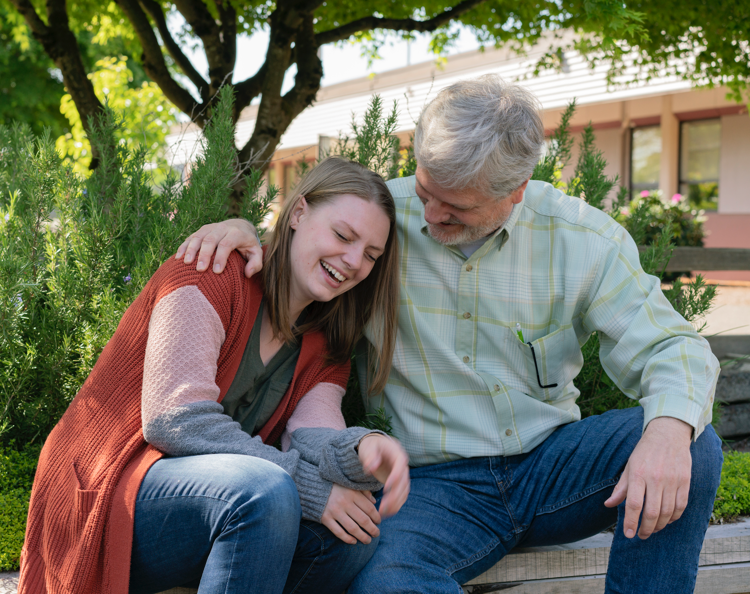 Keeping with its year-long theme of "personal identity," the Lower Columbia College theater program rounds out the school year with David Auburn's "Proof."
The Pulitzer-prize winning play follows protagonist Catherine, a brilliant but emotionally fragile daughter of a University of Chicago mathematics professor on a quest to solve a mysterious mathematical proof. All the while, Catherine worries that she inherited her father's mental illness along with his aptitude for math.
Catherine's character also struggles with her sense of identity as she's torn between the attentions of her manipulative older sister and an unexpected suitor.
"In the larger context of the play, it brings up a lot of questions about family: How do you care for someone who has needs with mental illness?" said LCC drama faculty and director Betsy Richard.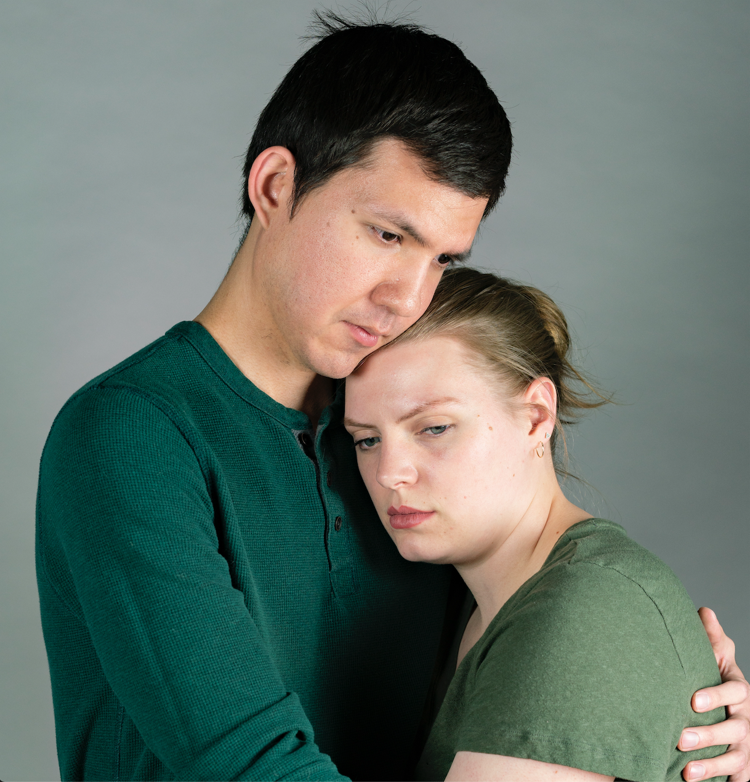 LCC is producing the play as a homage to Mental Health Awareness Month in May, Richard said. Though the topic is "daunting," the four-member cast has approached it with tact, curiosity and compassion, Richard said.
"It is a really good production. You are not going to see this play done that often, and it's done very well," Richard said.
The play is "beautifully written" and helps audience members feel "really happy to go on the ride with the characters," Richard said. "It seems like it would be just a heavy, difficult subject matter, but the play gives us a story that's really engaging and a lot of humor (for levity) within this serious subject."
Savannah Zimmerman, who plays Catherine, said the production has been "really eye-opening" for her as an actress and individual. This is her 10th show as part of the LCC drama club.
"From the very beginning, I wanted to have (Catherine) be seen as kind of a person, more than like this mental illness she may or may not have," Zimmerman said. "(Catherine) has this illness, but that doesn't hold her back or define her. She isn't her mental illness or those tendencies she has. She's just her(self) and she's rolling with it."
Zimmerman said she's especially enjoyed playing Catherine because the character is very expressive.
"It really gives me that freedom to experiment with different ways of saying things and different ways of doing things," Zimmerman said.
The actress also called the play a "beautiful show in so many different ways," crediting in part the "really sweet" relationship portrayed between Catherine and her father.
The play opened last weekend with two shows in the LCC Rose Center for the Arts Center State Theater. Another four productions are slated for this weekend at the following times and dates:
7:30 p.m. Thursday, Friday and Saturday
2 p.m. Sunday
Tickets for the production are $10, and they can be reserved in advance online or purchased at the door. The production is free for students.
Get local news delivered to your inbox!
Subscribe to our Daily Headlines newsletter.