When Lower Columbia College civil engineering student Brenna Kandoll applied to the Coca-Cola Academic Team Scholarship in November, she was at the lowest point in her life.
So it was only fitting that when she got the email a few weeks ago telling her she was a Coca-Cola Gold Scholar, she hit a peak.
"In the past four months I've went through amazing amounts of healing, so to be able to be recognized was the cherry on top," Kandoll said.
The 20-year-old Toutle resident lost a close friend last year, leading her into depression and an eating disorder, she said. There were "massive amounts of darkness weighing (her) down," but she leaned on her engineering classmates, family and faith to get through it. The award meant "all the work you did getting out of bed to go to school was worth it. A lot of days I felt like couldn't do it, and some days I didn't."
The award is through Phi Theta Kappa, an academic honors society at the 1,050 community colleges across the nation. The arduous application process required personal essays and recommendations, Kandoll said.
Phi Theta Kappa and the Coca-Cola Foundation choose 50 Gold Scholars, 50 Silver Scholars and 50 Bronze Scholars from a pool of up to 2,100 students across the nation. Gold winners get $1,500 scholarships; silver and bronze winners get $1,250 and $1,000.
"I've never really gotten an award of that standing, especially a national award," Kandoll said.
She was supposed to attend ceremonies in Olympia with Gov. Jay Inslee and in Texas for Phi Theta Kappa, but both were canceled because of the coronavirus pandemic. Kandoll will get her awards in the mail.
"I'm a little disappointed, but I'm still really excited about what it means to me to receive it," she said.
Kandoll is working her way through a civil engineering degree at LCC and plans to transfer to Washington State University Pullman. She started as a business management student in 2018, intending to help her father's construction business.
"Growing up, I loved watching him run his business," Kandoll said.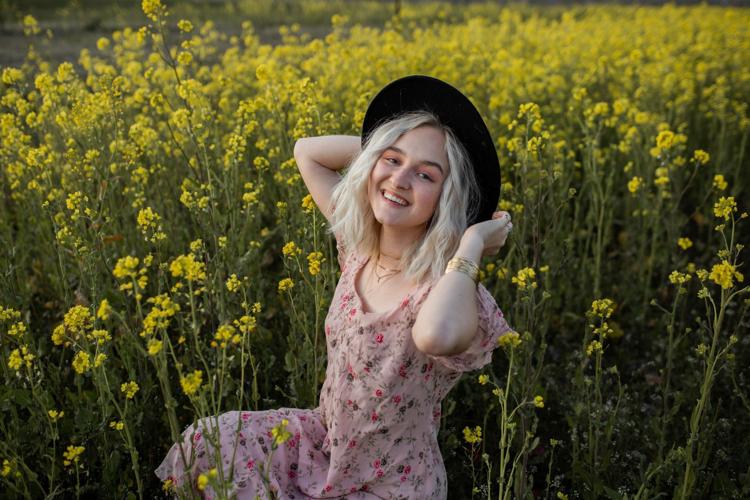 She was nearly finished with her associate's business degree when she took a job with design and engineering business Lasko Design in Kelso, which changed everything.
"Within a few weeks of working as an assistant to the design and engineering team, I was like, this is what God made me to do," Kandoll said. "Engineering."
Gary Bolen, a representative at Lasko Design, described Kandoll as punctual, courteous, dependable and intelligent.
"She just absolutely catches on quick," Bolen said. "She takes the lead and is very positive in the office as a leader."
Kandoll finished out her business degree and then went straight back to school for civil engineering, essentially "starting over."
"It was frustrating sometimes," Kandoll said. "I did summer school, too. (I was) feeling like I never had a break and knowing that I had at least four more years, but I knew that it would be worth it."
The classes were tough, she said, but she had supportive classmates and instructors, as well as her family. Now that she's two years in, "it flew by."
She's the only woman in her engineering classes at LCC, and she said a friend of hers at WSU Pullman said there's about five women on average in engineering classes of 50 there. And she said only about 14% of the civil engineering workforce are women, but gender hasn't been an obstacle for her yet.
Bolen said Lasko Design's employees are more than 50% women, and Kandoll said the company encouraged her.
"I work with male contractors and I know they are shocked when they come in and I'm who they talk to," Kandoll said. "But I haven't had to deal with too much disrespect, and my boss is amazing. He's very supportive of me ... I've been around very supportive people."
While she said she knows in the future she will likely have to deal with bias, "I'm ready for it. I know what my worth is."
Bolen said while he was certainly proud that Kandoll is moving on with her education, "I wish she was doing it around here so she could keep working for us."
"Brenna is going to be a leader in this industry and a leader for women as well," he said.
Kandoll's work ethic includes volunteering, so during the COVID-19 outbreak she is making face masks and delivering food to older people.
"(Engineering) is a unique opportunity to help people," Kandoll said. "I want to live a servant life, where I'm able to help as many people as possible."
Civil engineering is lucrative work, but Kandoll says she's motivated by the ethic of her father and boss.
"The way my father builds and the way my boss interacts with people, they don't do it necessarily for the money," Kandoll said. "They do it to help people. They're not taking advantage of people."
She wants to go through the rounds of testing and apprenticeship it takes to become a certified professional civil engineer, which could take at least four years past graduation, she said. From there, she may start her own business, though she's interested in mission work, too.
"I'm just waiting to see where God is calling me to," Kandoll said.
Get local news delivered to your inbox!
Subscribe to our Daily Headlines newsletter.