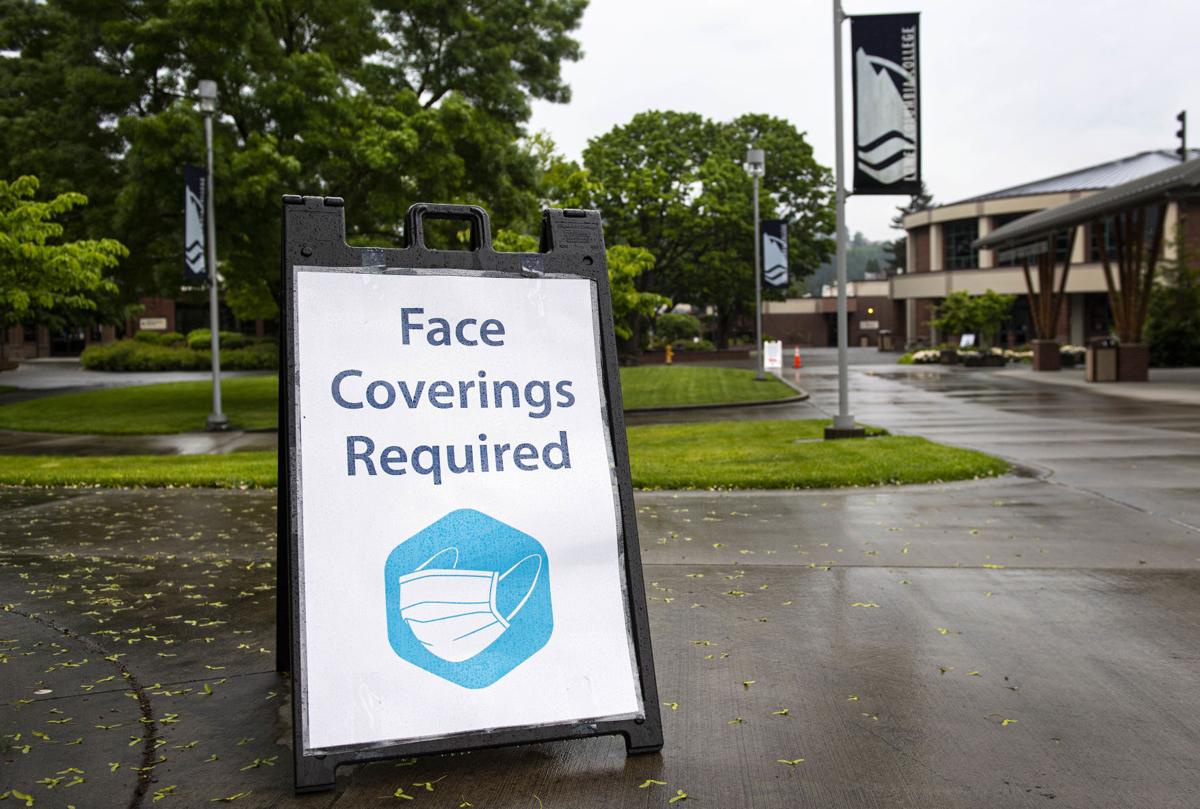 While Lower Columbia's College enrollment rates are still down, the college does not anticipate needing to make any midyear cuts because of earlier decisions to cut staff and programs, college officials said Wednesday.
At the Board of Trustee's meeting Feb. 17, Vice President of Administration Nolan Wheeler said the college was "well suited to not take midyear cuts because we were proactive enough."
The college lost about $2 million in state funds when the state reduced appropriations. It cut 13 full-time staff positions and 45 part-time employees through layoffs and attrition over the summer, saving $1.8 million. As the college reopens and moves back to a more normal operation, officials said some employees would be rehired.
The college also made cuts in travel, technology, academic support and institutional support.
However, Wheeler said he was a little worried about next year, as enrollment is down, athletics revenue is down and "there's a lot up in the air right now."
While some CARES Act funding might be able to help the college save on its operating budget and move that funding to next year, Wheeler said he can't make a forecast for next year until more of the legislature's choices and the fallout from COVID-19 become clear.
LCC President Chris Bailey said he "feels pretty good that we have a little cushion going into next year."
He added that he would wait to see a March forecast for the state budget, but "I don't think the damage will be as bad as previously projected for the fiscal year."
Bailey told the board that the college's winter enrollment was down 19.5% in state full-time enrollment students, and over the entire year enrollment is down 18%. In 2019, LCC had about 5,800 students enrolled by headcount.
However, the college is only down 4% in new recruits. Bailey theorized that means the losses came from current students that "couldn't handle the stress" of the COVID-19 landscape for a variety of reasons, so the college is putting together a team for a reengagement campaign.
Also of concern was that applications are down 25% from last year, Bailey said. However, the college's Running Start program, which allows high school juniors and seniors to enroll in college classes, is up three students from last year.
Wheeler also told the board that the college was "continuing business as usual in new COVID world."
In January the college handled 80 intakes of students of staff with possible COVID-19 cases, and only 18 of those people tested positive. Wheeler said those people then follow all health guidelines and isolate themselves.
The college's Associated Student Body decided to cover the fitness center fee for all students for spring quarter because they were worried about the strain on people's finances, Wheeler said. That's about $45,000. The ASB had allocated funding for travel that was not used this year, and Wheeler said they decided to divert the funding.
Alice Dietz, the current Vice Chair, was chosen to be the next president of the board, and Mike Karnofski for vice chair, in a unanimous vote.