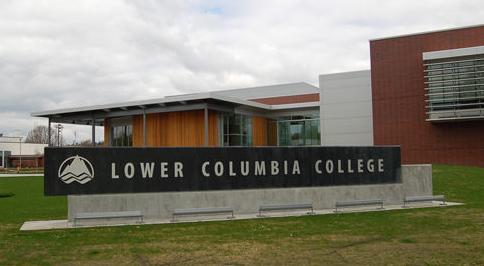 The Lower Columbia College Board of Trustees Wednesday approved a nearly $26 million operating budget for 2020, a boost of $1.6 million over this year's budget.
However, college officials say a downward trend in student enrollment could put the college at risk of lower revenues in the future.
Washington community colleges receive funding through a state allocation; tuition and fees; and "local revenue," or money raised through special college programs, fees and fundraising efforts by the college foundation, among other sources.
The state allocation is tied to enrollment, so colleges with more students receive more money. The total allotment is calculated using a three-year average for enrollment.
LCC's average was based on a "period of stronger enrollment than other colleges in our system," and the college's state revenues in 2020 will be about $1.8 million higher than last year, said Vice President of Administration Nolan Wheeler in a memo about the budget to the trustees.
"However, enrollment has declined over the past several years, and LCC is currently funded for more (students) than we are serving," Wheeler writes. "This places the college at risk of losing future funding if other colleges in the system experience increases in enrollment."
And most of the state allocation boost is earmarked to cover cost of living increases for faculty salaries, Wheeler told The Daily News Thursday, so the bigger budget doesn't necessarily provide more money for the college to spend on programs.
You have free articles remaining.
In fact, the college actually made cuts to how much it's spending overall to balance the budget, Wheeler said. The college will save about $950,000 next year by leaving vacant positions across all departments unfilled, among other smaller budget reductions, he said.
Those cuts are "tied directly to declining enrollment," Wheeler said.
Between the 2013-14 and 2017-18 school year, LCC's enrollment dropped by about 150 students. During that same time frame, the state cut community college tuition by 5%, then tied tuition prices to the average median hourly wage.
In total, LCC is making about $1.6 million less in tuition revenue than five years, Wheeler said.
The Legislature authorized a tuition increase for 2020, but even with that boost, Wheeler is still forecasting a drop in tuition revenue amidst declining enrollment.
"They increased our tuition by 2.4%, but I'm expecting around a 3% enrollment decline, so that's why tuition revenue went down," Wheeler said.
For now, lower tuition revenues will be offset by the higher state allocation and budget cuts, but college officials are looking for ways to increase enrollment and restore revenue, Wheeler said.
The college is also keeping money on reserve in case enrollment — and revenues — continues to decline.
"One thing this budget doesn't do is dip into our reserve. It's a balanced budget,"Wheeler said. "We've been very careful in the last few years not to do that."
Get local news delivered to your inbox!
Subscribe to our Daily Headlines newsletter.