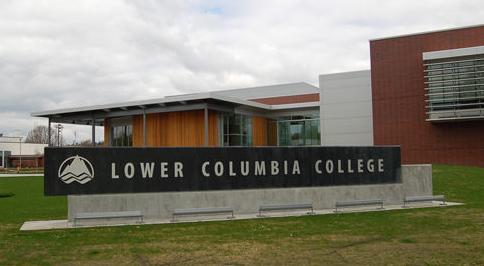 In a historic announcement Wednesday, Lower Columbia College said it will add a bachelor's degree to its offerings next fall with the introduction of a four-year teaching program.
The degree will help meet the demand for teachers in the region by preparing candidates for teaching positions in preschool through eighth grade, according to a college news release.
"People will be able to stay local to fill the in-demand jobs in elementary education and early childhood education," said Wendy Hall, LCC spokeswoman. "We are very excited to offer our first applied bachelors degree, and we think this is the perfect place to start."
The college will accept up to 30 candidates in the first year of the program, which starts with the fall 2019 semester, according to the website.
The program pairs the college's associates degree with upper division courses in teacher education, the release says. It offers certified and non-certified pathways.
Certified students will be able to teach in Washington public schools, while non-certified candidates can teach in early childhood education and in non-public school settings, like Head Start preschool, the release says.
The new degree allows prospective LCC students to save on expenses related to travel, room and board by offering a four-year program that's closer to home, the release says. It also will reduce the stress of transferring to another college to earn a bachelor's degree.
The degree is supported by all of the K-12 Cowlitz County school districts, which have opened their buildings for teacher residencies, according to the LCC website. The program also allows students to apply for residency in other districts, the site says.
Local teachers unions also support the degree, and the Longview Education Association is "100 percent in favor of this," said LEA president Ray Clift.
"It helps meet a huge need of recruiting and retaining new teachers. That's a particular problem in our area," Clift said. "I also think having a college in our area — and just in our town — that can offer a four-year degree is just the start of growing the college, which will have great benefits to our community."
Get local news delivered to your inbox!
Subscribe to our Daily Headlines newsletter.