If the primary election returns are any indication, the Cowlitz County Sheriff's race will not be won easily.
Incumbent Mark Nelson leads challenger Brad Thurman 52 to 48 percent, and is up only 848 votes as of the most recent count on Aug. 10.
Nelson, who has been sheriff since 2009, said his office is "in a really good place right now." With his experience as president of the Washington State Sheriff's Association and serving on the executive board of the Washington Association of Sheriffs and Police Chiefs, both elected positions, he said his peers' support speaks well of his abilities.
"These are guys who know me. They know what I do. They know what I'm about," he said. "It does impact what happens here. It's the ability for me to bring Cowlitz County issues to a state level."
His opponent, patrol Sgt. Brad Thurman, has criticized Nelson's management style and said he'd like to see an increased focus on hiring patrol deputies and busting street-level crime. Thurman claims mismanagement from Nelson's leadership has cost deputies time and resources.
In a June 20 post on his campaign Facebook page, Thurman said, "We need change of leadership in Cowlitz County because Mark Nelson has damaged, beyond repair, the working relationships between the sheriff's office and all of the emergency service agencies in Cowlitz County."
Some police and fire chiefs share his view, but not all.
Kelso Police Chief Andrew Hamilton and Kalama Police Chief Ralph Herrera declined to share any opinions on the race due to their official positions.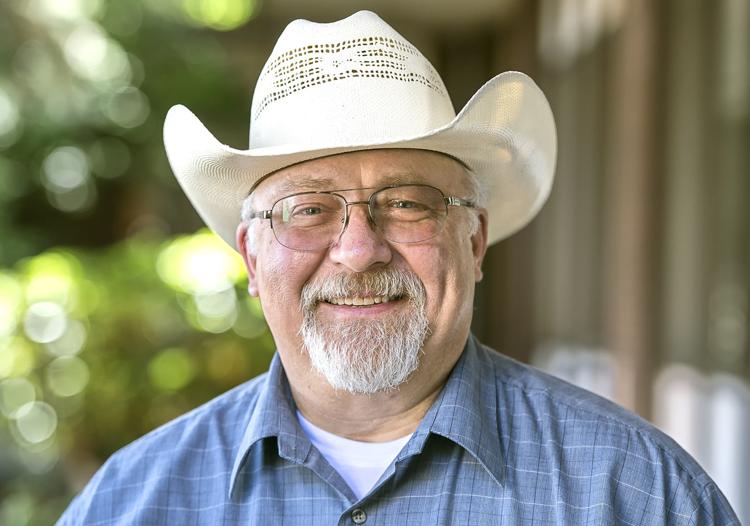 But Herrera, who became chief in July 2017, said his experiences as "the new guy" have been positive so far.
"I can only comment for Kalama," he said. "… I have had an overall positive experience with the sheriff's office and Sheriff Nelson. In fact, due in large part to my respect for him and my respect for Sgt. Thurman, I've chosen to remain neutral in the race and not endorse either publicly or take a position."
Woodland Police Chief Jim Kelly said he, speaking as a private citizen and not representing his department's views, supports Thurman.
"Deputies and officers and troopers work very closely together," Kelly said. "(But) there's a disconnect at the administrative level. I just think it's time for a change."
Castle Rock Police Chief Scott Neves said he remains neutral on the election as police chief. But as a private citizen, he put his support behind Thurman.
"I've known Mark Nelson for close to 30 years," Neves said. "He's one of the nicest people I've ever known in my life. He is an all around good guy. (But) at this time, I don't think Mark has the leadership ability to move the sheriff's office where it needs to go. … I think Brad does."
Longview Police Chief Jim Duscha, who also supports Thurman, mentioned several issues he has encountered with the sheriff's office.
One is high-speed chases, which the sheriff and police chiefs have acknowledged they don't always see eye-to-eye on. Duscha said that the sheriff's office deputies' "cavalier, Dukes of Hazzard" method of chasing crime suspects "is just horrific."
"If my family member or friend was killed, I would be so incensed, I would sue," Duscha said. "... Who wants to die over chasing someone for a minor traffic violation? It's just a matter of time before something happens."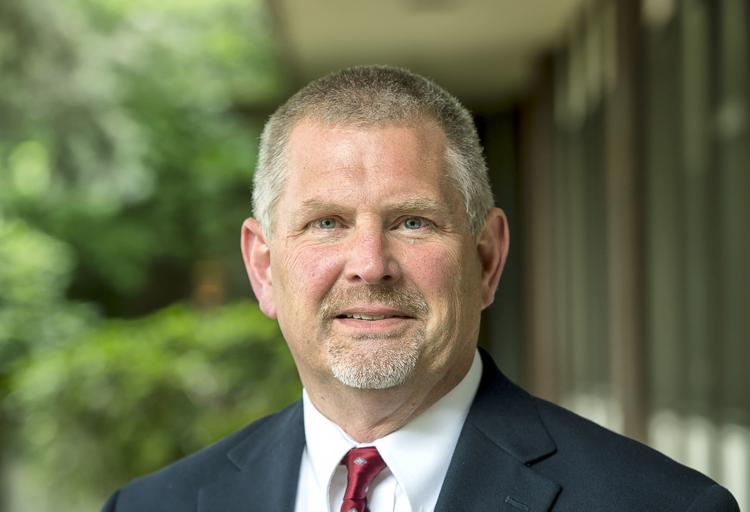 In late 2016, Duscha enacted a policy of only chasing known violent, felony offenders, partly in response to a wrong-way Interstate 5 chase that reached up to 80 mph and ended when a deputy rammed the driver. The chase began as a traffic stop for a missing front license plate.
Nelson said the department has reviewed "questionable" engagements and made corrections, and he implores his deputies to consider the risks of starting chases in densely populated areas.
"It's always been a consideration," Nelson said. "The deputy, officer or supervisor in that incident is the one that needs to be making those decisions, because they have the facts as they're happening. We have conducted additional training on this over the past couple of years. … (and) we are in the process of reviewing all of those things."
But ultimately, Nelson said he has to trust his deputies' judgement over whether to start a pursuit, and he doesn't anticipate any major shifts in policy.
Duscha, along with Longview Fire and Cowlitz 2 chiefs Phil Jurmu and Dave LaFave (who spoke as private citizens and not in their capacity as fire chiefs), also referenced the 2015 conflict and threats of legal action over the county's emergency radio system as a point of communication breakdown with the sheriff's office.
In 2014, Nelson said he went to the assembled chiefs and asked that they work together to put together a plan for replacing the aging radio system. He was intrigued to learn Cowlitz 5 was using a new digital system, Nelson said, and wanted to learn more.
"The next I hear of it is that basically everybody in the county is planning to go to this system," Nelson said. "I really felt like this thing was getting sort of shoved down my throat. I looked for documents. I asked for a plan. … Even the manufacturer of that radio system has said it's not really designed for public safety."
In December, Nelson wrote again to the 911 Council after the executive board decided to go through with the new digital system, which would be "patched" into the current radio system.
"This needs to stop immediately," he wrote. " … if this effort is to proceed, I will consider legal action against the 911 Council and E-Board in order to assure proper governmental processes are being followed."
The Cowlitz 2 Board of Commissioners wrote in response that Nelson had no authority to veto the E-Board or 911 Council's decision and that the board took "strong exception to (his) letter and threats of legal action."
"That was probably a poor choice of words," Nelson said Thursday. "I made some follow-up contacts afterwards to explain it was not my intent to sue anybody, but that my intent was to get us to look at this thing and (figure out), 'What's the plan, how is this going to work?' "
The issue, as Nelson puts it, is "communications about communications." Jurmu said that he wanted more open meetings about the issue and LaFave said he was disappointed by Nelson's reaction. But Nelson said it was a last resort after trying to put together a plan with the chiefs.
"I was the one agency in all of this that nobody talked to," Nelson said. "... If I had known that they were having the kinds of (radio) issues they were having, I would have stood right alongside them at the vendor's door, saying, 'You gotta get this fixed.' "
Neither fire chief has officially endorsed either candidate. Jurmu said his radio system concerns haven't been totally resolved, but he has not had any other incidents strain communications with the sheriff.
"Mark and I have met as sheriff and fire chief, discussed these things at lunch," he said. "I believe that his heart's in the right place. He's doing absolutely what he thinks is best."