The garbage industry is butting heads with the state Department of Ecology, and the outcome could determine whether Cowlitz consumers pay $5 million a year to comply with Gov. Jay Inslee's attempt to hold landfills accountable for greenhouse gas emissions.
The Lacey-based Washington Refuse & Recycling Association (WRRA) is working with the Legislature to exempt landfills from Inslee's Clean Air Rules, which would force landfills to capture methane and carbon dioxide given off by decomposing waste. Cowlitz officials said it would cost $5 million a year to do so. They estimate the rules would drive up tipping fees 5 percent annually at the county's Headquarters Landfill south of Silver Lake.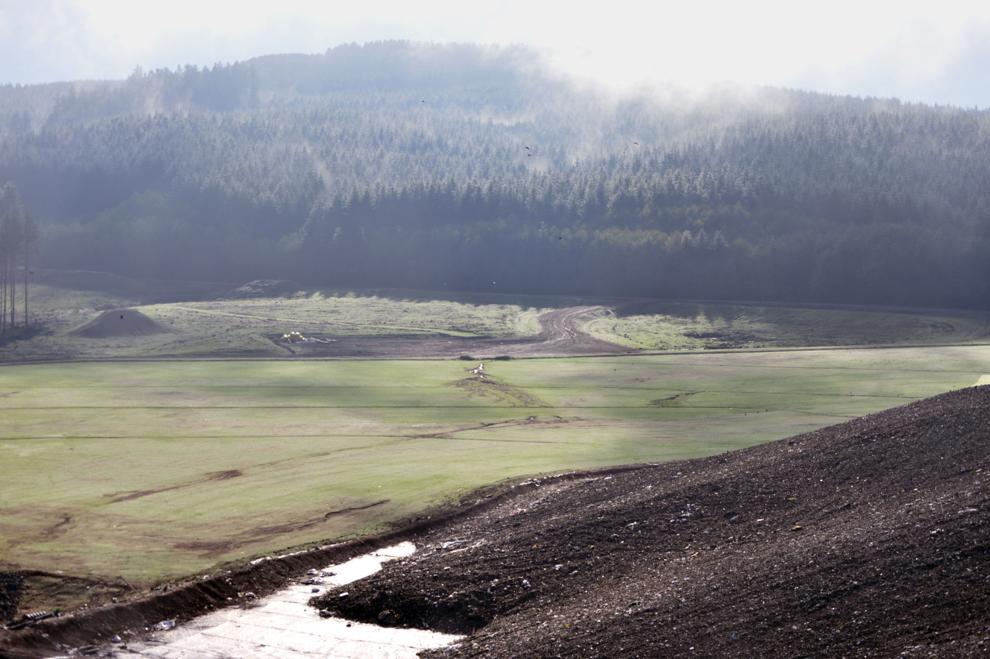 WRRA Executive Director Brad Lovaas said California, Northeastern states and the European Union all partly exempt landfills from greenhouse gas regulations. In a letter he sent to Ecology in July last year, Lovaas said, "there is no clear path" for reducing emissions at landfills and that "the cost of compliance for landfills is devastating to both public and private facilities."
"Our industry is willing to address all environmental challenges," he told The Daily News last week. "The fact is, landfills shouldn't be punished, because they're a necessary part of the solid waste system."
Cowlitz County's interim Solid Waste Director Ron Junker said landfills should be exempt because decaying garbage gives off greenhouse gases naturally.
"It's impossible for us to not generate gas, (unlike) in a manufacturing setting, where you can manage it much more tightly," Junker said. "There's several things that we can do, but it would take a tremendous amount of (investment)."
A 2016 emissions inventory from Ecology estimated that the state's 13 landfills accounted for less than 1 million metric tons of greenhouse gas releases, or less than 1 percent of all greenhouse gases produced in Washington. (An overwhelming consensus of the scientific community agrees that greenhouse gases such as carbon dioxide and methane are among the chief contributors to climate change.)
Lovaas said six different proposals floating around the Legislature the would turn some version of Inslee's Clean Air Rule into law (the Legislature had previously shot down the governor's "cap and trade" proposals). WRRA is attempting to convince legislators to exempt landfills from whatever legislation gets adopted.
It's unlikely lawmakers will address the issue in the upcoming 60-day session, which will be dominated by the capital budget and adjusting the education funding plan to comply with the state Supreme Court's McCleary decision.
"I'm not saying they can't get it done, we're optimistic generally," he said. "You hope for the best, and you plan for the worst," Lovaas said.
It's uncertain how Inslee would view legislative attempts to exclude landfills from the Clean Air Rule to Ecology.
State Department of Ecology spokeswoman Camille St. Onge said she was unaware of any efforts to exempt landfills and that organizations can submit an exemption request. A spokeswoman for the governor's office was unable to comment on the matter before Monday evening.
Junker said the Headquarters Landfill has two options for meeting the Clean Air Rule's requirements, but both come with big costs.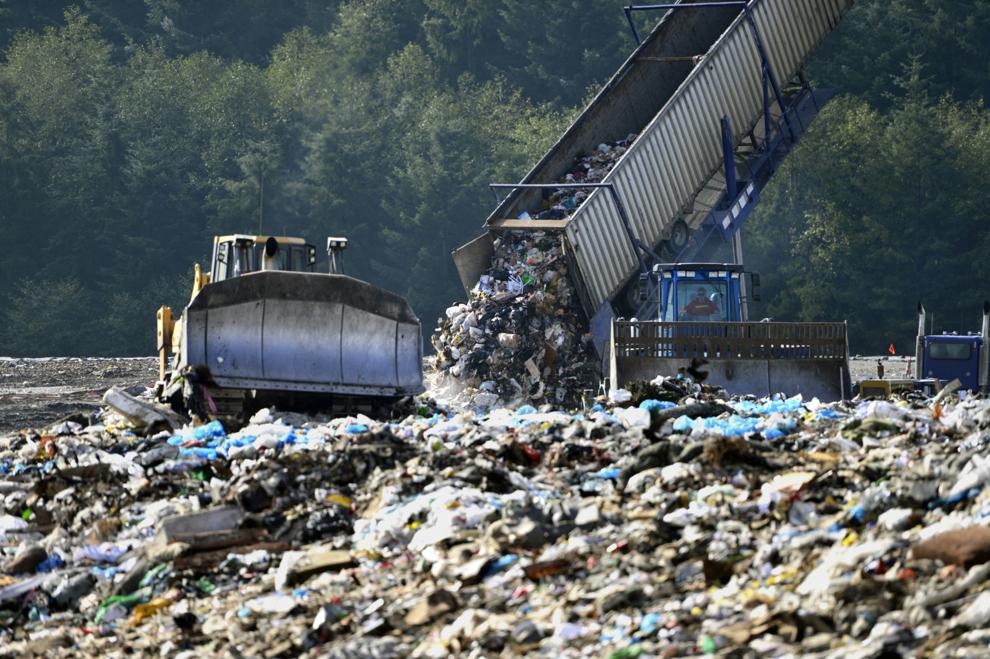 One: Collect the methane and turn it into natural gas. Junker estimated this would cost about $1 million per year. Or, two: The landfill could also purchase a co-generation unit and burn methane/natural gas to produce electricity. Junker said one unit will cost about $15 million to install and $500,000 a year to operate.
Although either program would generate enough revenue to offset the $5 million-per-year taxpayer cost, Junker said the up-front price tags of either are still daunting.
St. Onge said Ecology will try everything it can to help sites like the Headquarters landfill comply with the governor's rules, should they remain in effect.
"We're very partner-oriented here at Ecology," St. Onge said. "So when somebody isn't complying with some regulation, our first approach is to reach out and see how we can help them, what can we do different, what support can we give them."