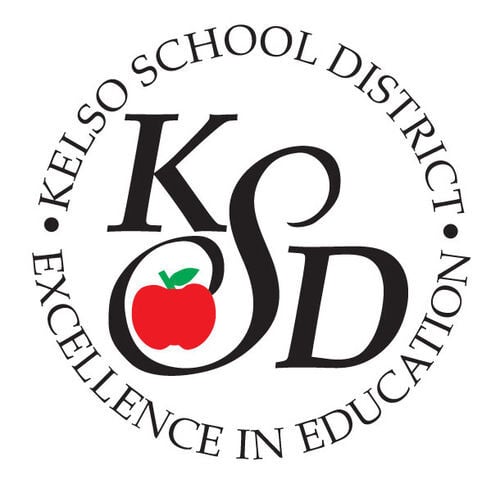 Many of the Kelso School District staff furloughed because of the COVID-19 pandemic will remain on at least a partial furlough as school officials respond to a projected $4.1 million budget deficit.
Many parents moved students to online alternatives or chose to home school, resulting in a projected 200-student drop in enrollment this year, staff told the school board Monday night, which means the district has less state funding coming in.
Some current staff furloughs will likely be continued through the school year and additional spending cuts will need to be made at individual schools to fill the projected budget deficit, including the closing of the swimming pool.
Chief Financial Officer Scott Westlund told the board at the Oct. 26 meeting the district is also facing shortages from the meal service and transportation ridership while schools are conducting remote learning.
"These are sacrifices we unfortunately have to make to keep us afloat," he told the board.
He said he planned to re-evaluate in January and on a regular basis, as "the hope is as we are able to bring back more students we're able to bring back more staff and programs throughout the school year."
Most of the staff reductions are already in place, as 84 people were furloughed and another 122 classified staff members had their hours reduced in early September, Human Resources Director Holly Budge said.
Budge said she could not provide specific numbers of staff reductions tied to the savings, saying many people will work partial hours as needed as students return to the buildings. She said the specific furloughed positions will be "fluid based on student needs."
About 56% of the cuts will come from laying off staff and the rest will come from material, supplies and operation cost reductions and use of reserve funds.
The district staff recommended continuing to furlough nutrition staff through the hybrid instructional model to save $180,000; furloughing custodial and grounds staff for 10 days through summer to save $225,000; cutting five or six bus routes to save $150,000; leaving three certificated positions open to save $400,000; leaving about seven classified positions open to save $330,000; continuing to furlough some basic staff positions to save $900,000; and closing the swimming pool to save $100,000.
Of the open certificated positions that will not be posted and filled, one is an administrator position and two are teacher positions, Budge said.
On the operating cost side, district staff recommended using $650,000 of reserves, along with cutting school budgets, which will save $215,000. The district technology budget would also be cut by 80%, saving $250,000, and all instructional material purchases would be halted to save $500,000.
Running Start and CEO, early college enrollment programs, will also be cut by $200,000. Westlund said the district does not have many technology needs right now because the CARES Act funding allowed them to buy new laptops, and the instructional materials are all up-to-date.
Westlund said he recommends using about 1% of the district's reserves because that will still leave the district "in a range that is adequate."
Westlund said overall, the intent is to sustain an ending fund balance in August of $5 million and what he has suggested is the "maximum amount of reductions that need to occur given our current knowledge."
He added that as more students return to classrooms, the losses in the nutrition and transportation side might be slowed, and that the reductions assume a "limited hybrid if not full remote school year."
"We have to plan for the worst and hope for the best," he said.
Superintendent Mary Bath Tack also gave an update about the transition to a hybrid model. Third through fifth graders joined kindergarten through second grade students in class Monday and Tack said they did an "outstanding job."
"Every ripple or rough spot we've met so far has been met with tenacity, determination, problem solving and most importantly positivity," she said.
High school seniors will return to a hybrid model Nov. 2, followed by grades 6-8 entering hybrid one day a week Nov. 9.
Tack also shared the results of parent and student surveys which showed while a majority thought remote learning was better than in the fall, a majority were also very concerned with students' flagging mental health due to isolation.
Parents of K-2 students said overall, their child's mental health improved when they went back to school, even part time. Look for a full story on the survey results in TDN later this week.
Tack said the district was working to support student, teacher and families and get students back to in-person learning as quickly as was safely possible.
"We're starting small and doing it well," she said.
In other business, the board:
Accepted a $10,000 donation from the Safeway Nourishing Neighbors Community Relief Grant program to help offset the cost of its summer meal program.
Surplused old furniture and equipment that is being replaced at Wallace Elementary School.
And passed five policy changes:
The Learning Assistance Program: Updates language
Notification and dissemination of information about student offenses and notification of threats of violence or harm: Replaces the older policy with a new state policy that describes who should be notified of juvenile sex offenders, juveniles convicted of weapon, drug, or violent crimes and that the information is exempt from public records requests.
Sexual harassment of students prohibited: Updates language.
Infectious diseases: Updates language.
Response to illness and injury: Clarifies that staff designated to provide student health support should be certified in First Aid/CPR/AED while the board encourages all school staff to become certified in first aid.
Get local news delivered to your inbox!
Subscribe to our Daily Headlines newsletter.