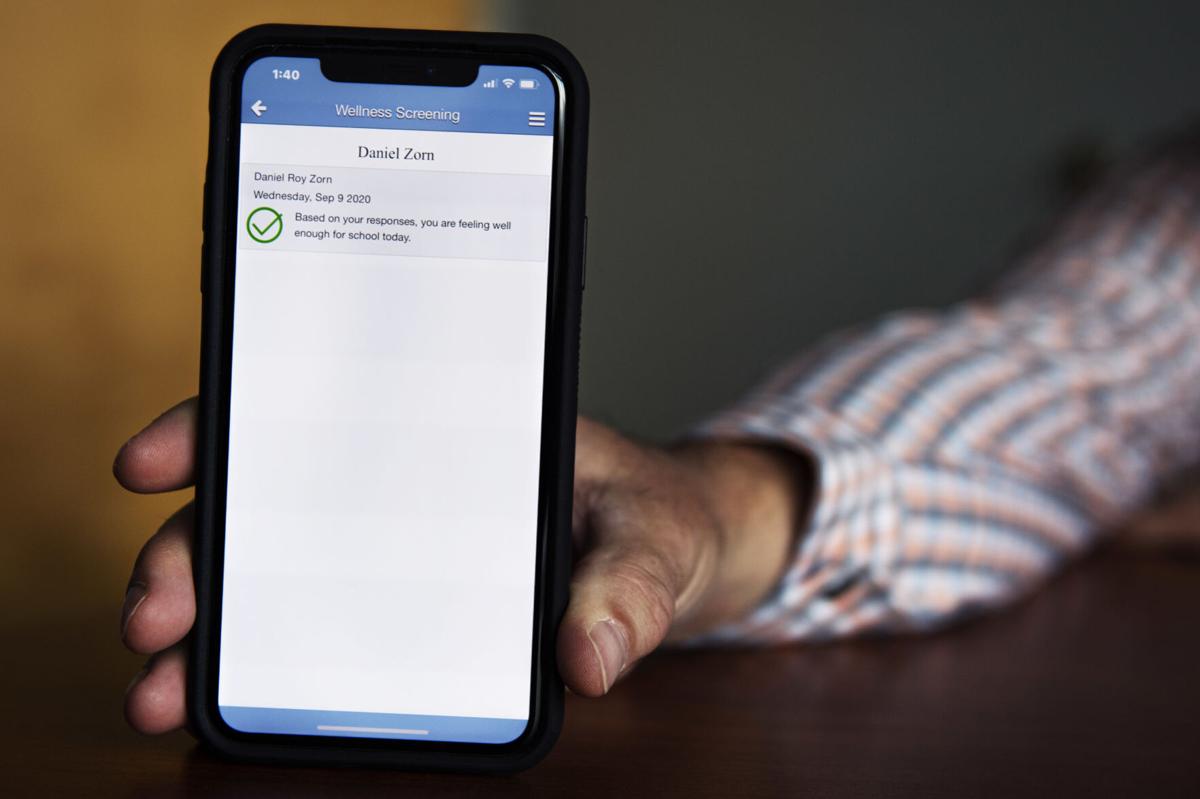 As long as COVID-19 cases stay low locally, Kelso K-2 students will return to classrooms Sept. 28, and Longview is set to approve a similar plan Monday evening.
The Longview School Board will have a special 6:30 p.m. Monday night meeting to discuss setting a school reopening timeline beginning Sept. 28. To join, log in to Zoom.us or call 1-253-215-8782 and use meeting ID 932 8660 2483 and password 906439.
The Kelso board on Monday night unanimously approved a timeline that brings K-2 students back into classrooms two days per week starting Sept. 28. Last school year, Kelso had about 1,070 K-2 students, according to the state office of public instruction.
However, the district is facing a $2 million budget shortfall because of a roughly 250-student lower enrollment rate, the board also heard, and most of those students are in elementary school. And not all families will choose to send their students back in person, officials said.
The Kelso plan calls for grades 3-5 to return to classrooms Oct. 5 one day per week. That group's schedule will bump up to two days a week on Oct. 19, when grades 6-8 will come back one day per week. If all goes well and cases stay low, then on Nov. 9 all students K-12 will be in person two days per week.
Longview Superintendent Dan Zorn said Tuesday that while the district will follow a similar plan, it will not have any one-day-per-week stages. Further details will be discussed at Monday's meeting, he said. Last school year, Longview had about 1,500 K-2 students, but the district is also facing enrollment declines.
Kelso Superintendent Mary Beth Tack said the Kelso re-entry plan is based on heath guidelines and reminded the board that the situation can change at any time, forcing the district to pivot and return to remote learning.
Under state health guidelines, districts can have some in-person learning as long as there are less than 75 COVID-19 cases per 100,000 people in the county over a two-week span, and can move to fully in-person learning for younger grades once the county drops below 25 cases per 100,000 people.
As of a Sept. 8 report, Cowlitz County is at 36 cases per 100,000 people. Returns to school are not tied to county phases, which Gov. Jay Inslee has paused.
"It's tough work and challenging work, but I think we'll be able to get there," Tack told the Kelso board.
The days when students are not physically in classrooms, they will do remote learning from home, Tack said. She said higher grades will return one day per week to start to help work out the new systems that need to be in place for safe in-person learning that doesn't overwhelm staff.
In Kelso, the student attendance groups will be divided by last name, with last names A-K attending in person Monday and Tuesday and last names L-Z attending Thursday and Friday, once students enter the two-day per week model.
When students are in the one day per week stage of re-entry, last names A-E will be in school Mondays, last names F-K in school Tuesdays, last names L-Ri in class Thursday and last names Ro-Z in the building Friday.
In all stages of this hybrid model, Wednesday would be reserved for students that teachers identify as needing extra help.
Agenda documents noted that families who have children with multiple last names can work with the schools to coordinate schedules.
Athletic Director Jason Coburn said heath department-sanctioned summer sports workouts were popular with students and coaches, and nearly every sport was represented. However, he said the delayed sports seasons will be hard on athletes
The Kelso School Board also heard reports on summer learning, athletics for the upcoming year and a preliminary enrollment report at its Monday meeting.
Overall, school officials said summer learning went well. Director of Special Programs Heather Ogden said out of the nine elementary students and 12 secondary students offered extended school year programming, six elementary students and five secondary students attended.
ESY programming is for students on individualized education plans. They got three-hour per day in-person lessons that Ogden said allowed students to "actively re-engage" with school. Ogden added that small groups of special education students will return to classrooms next Monday.
Kelso High School Principal Rob Birdsell said 88 students enrolled in high school summer school, which focused on juniors who may have fallen behind last spring. However, he said there was not a very high attendance rate and only 34 courses were recovered. Last summer, 42 courses were recovered.
Over the summer, Homelessness Liaison Nancy Baldwin said the district served 152 students weekly and expects those numbers to rise as the pandemic continues. She said she also helped 198 families get extra food stamps benefits.
"We're seeing families that have never experienced food insecurity before," Baldwin told the board. "It's challenging for them to accept this help, but we've got our hands around them now and are really walking this road with them."
Even though the Kelso Virtual Academy enrollment has ballooned, making it the second largest school in the district with over 1,000 students, Chief Financial Officer Scott Westlund told the board enrollment is projected to be down about 225 to 250 students next year. That equals a roughly $2 million reduction in state funding. State funding is based on enrollment.
Most of those lost students are in elementary school, Westlund said. For the families that removed their previously enrolled students and gave a reason, 86 went to homeschool and 31 to an online school that was not Kelso Virtual Academy, he said.
"We have a lot of work ahead of us," Westlund said, predicting tough budget cuts to close the gap.
Get local news delivered to your inbox!
Subscribe to our Daily Headlines newsletter.