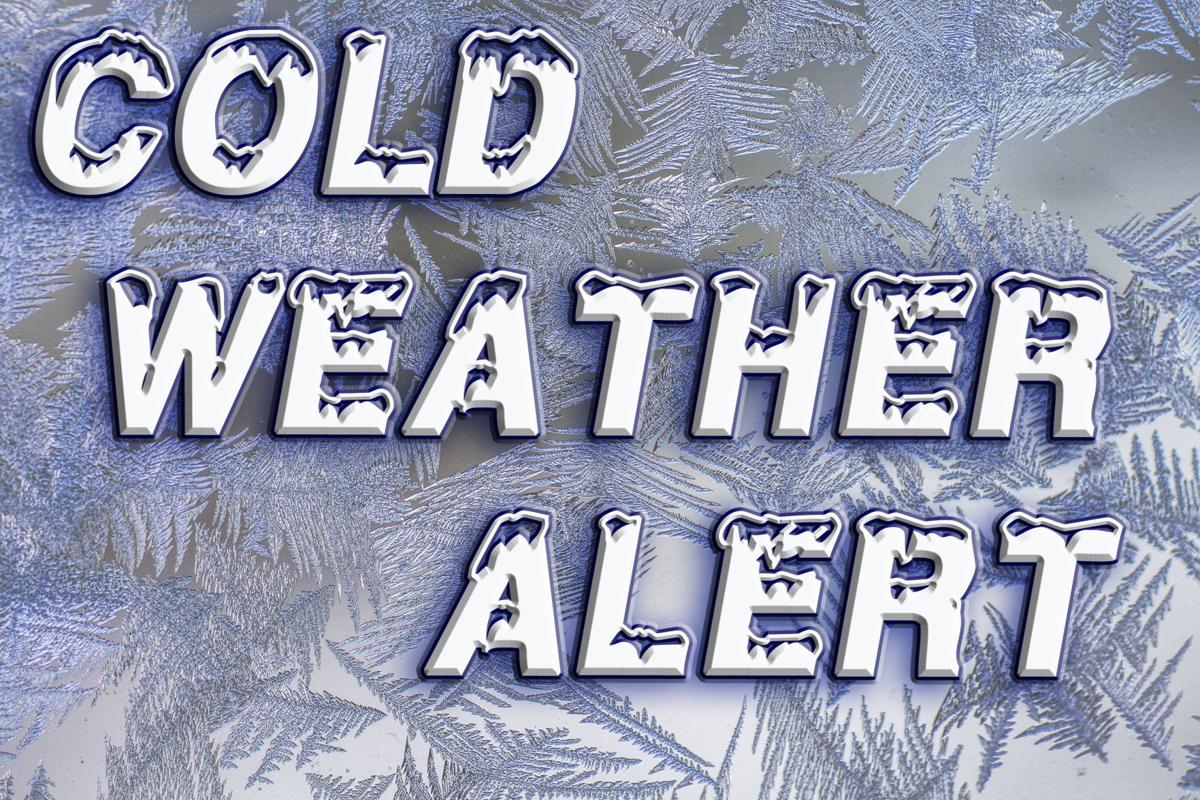 The cities of Kelso and Longview have declared a severe weather event in anticipation of subfreezing temperatures, and the first cold snap of the fall is causing churches to slightly alter plans to shelter the homeless.
The Weather Service forecasts temperatures to dip to a record-tying low of 25 degrees on Wednesday morning — 16 degrees below the seasonal norm — and overnight lows will remain below freezing until Friday, according to the National Weather Service.
Lows on Monday morning dipped to 28 degrees, frosting roofs, windshields and lawns. Tuesday morning's lows are also predicted to be in the upper 20s.
The Baird House at 1418 22nd Ave. in Longview, next door to St. Stephen's Episcopal Church, was scheduled to be open Monday night as a warming shelter for youth 17 years old or younger and families with minor children.
A cold-weather shelter sponsored by the local ministerial association at Longview's First Christian Church on Kessler Boulevard likely will not open until the city completes a final inspection early next week, Love Overwhelming Executive Director Chuck Hendrickson said Monday morning.
"(The shelter is) not opening until we're absolutely ready," Longview Presbyterian Church Pastor Liz Kearny said.
Until then, Love Overwhelming plans to open its warming center at 618 14th Ave. at least Monday and Tuesday night, Hendrickson said. The center will open from 7 p.m. to 7 a.m.
"Our hope was that we didn't have to do that," Hendrickson said. "But (with) temperatures being forecast to be (in the mid 20s), there really needs to be something for people so they don't die on the streets due to inclement weather."
Although it will be open overnight, the warming center will not have beds or mats laid out for people to sleep on.
"We understand people will fall asleep," Hendrickson said. "(Although the warming center is) not set up for that there."
Hendrickson said the 14th Avenue location will remain open as long as a severe weather event is declared.
That shelter came under fire last year from neighboring business representatives, who complained about trash, vagrancy and other problems caused by the clients. Those complaints caused a backlash on the City Council, prompting Longview City Manager Kurt Sacha to withhold $9,000 the city had budgeted for a temporary shelter.
Nevertheless, Hendrickson said in a prepared statement, "We believe housing and shelter is a basic human right. No one should die alone on the streets, especially in severe weather."
The cities' declarations of a severe weather event allows sponsoring groups to apply for temporary permits to house the homeless. But permits are subject to building codes and inspection, and the process takes time.
Although there was not an official severe weather shelter open Sunday night, Hendrickson said a local church opened its doors to about 30 people for an overnight function.
No group in Kelso had applied for a permit to open a temporary shelter in the city by Monday at 4:30 p.m., according to a permit technician with the city.
Those interested in permitting and opening a temporary severe weather shelter can contact their City Community Development Departments: 360-423-9922 in Kelso and 360-442-5087 in Longview.
Get local news delivered to your inbox!
Subscribe to our Daily Headlines newsletter.