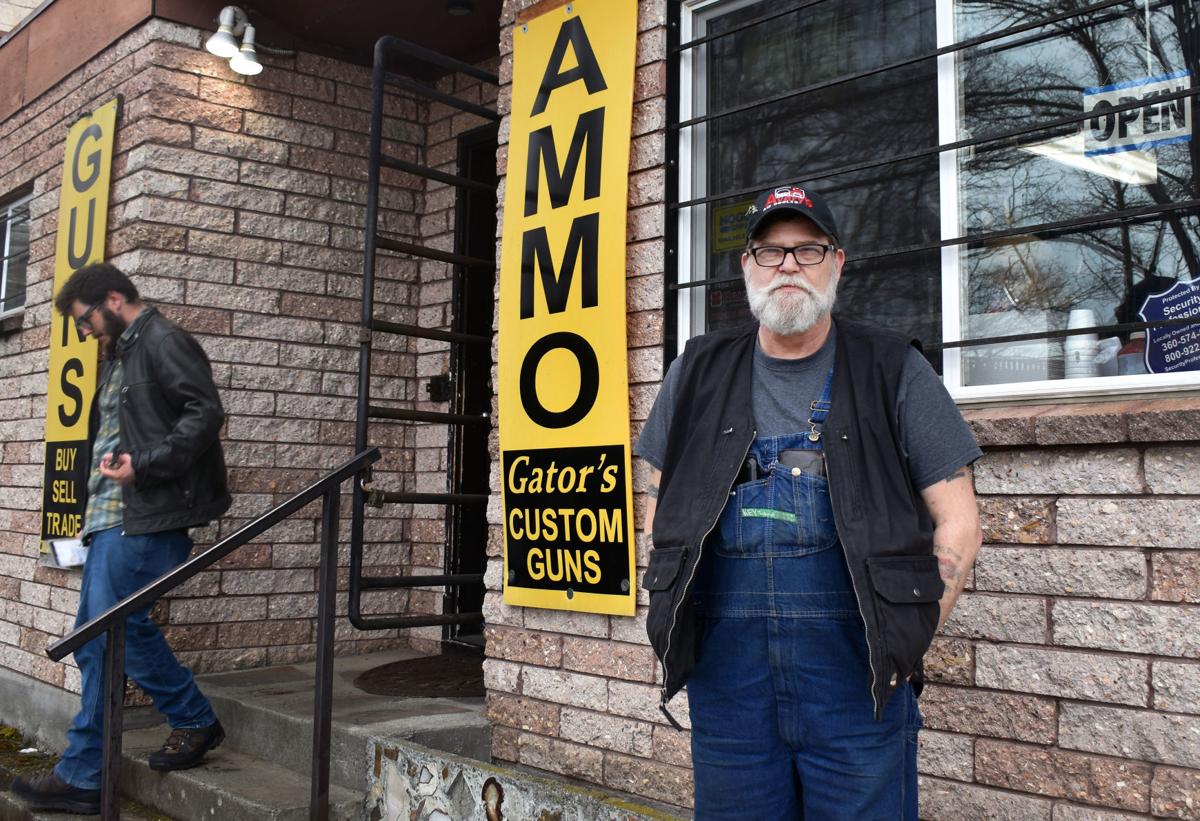 As of last weekend, Kelso gun store Gator's Custom Guns was still selling firearms, ammo and other supplies to the general public.
It prompted at least one person to report the business to the county's COVID-19 Incident Management Team (IMT) and led to other inquires to the newspaper. Gun stores are not considered "essential" businesses under Gov. Jay Inslee's "Stay Home, Stay Healthy" proclamation last week that all non-essential businesses close except for "minimum basic operations."
But exemptions to that order abound. Owner Wally Wentz said he sought guidance from local law officials and researched the governor's order after it was announced. Because of his licensed manufacturer status and because he supplies to law enforcement, Wentz said he and county officials agreed he could remain in operation.
"If (a gun store) is in the supply chain of a rural police department, that makes them pretty essential," Wentz said. "They need ammunition to do their job."
But the case highlights how much uncertainty and ambiguity there is to determining what is an "essential" business, and how much local officials are struggling with the question.
Wentz said he's wiping down counters, practicing social distancing and dropping off products curb-side to customers who may be medically vulnerable.
"I agree with taking this more (seriously) to curb the virus," Wentz said. "I agree with that. Not to the point of infringement of constitutional rights."
Wentz said he's following Inslee's order. If the intention of the order was for him to shut down, the governor should say so explicitly, he said.
"You can't expect the public, commercial or private, to interpret what you want unless you say it," Wentz said. "If he wants us to infringe people's constitutional rights and not allow them to procure tools and equipment to defend themselves and their property … then he better come out and say that."
The Kelso gunstore is just one case that county officials are trying to resolve.
"If we could just simply make a decision here, we would do that," said Dave LaFave, Cowlitz County's IMT Commander and Cowlitz 2 Fire Chief.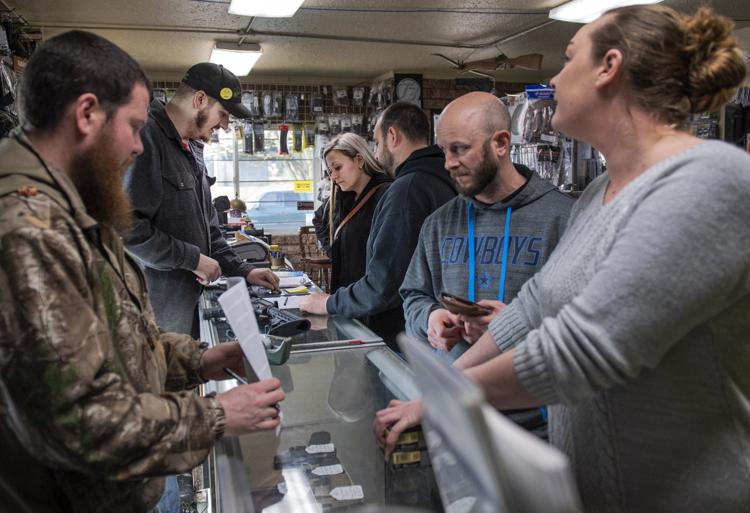 Officials are seeking clarifications and legal interpretations of the state's decrees, dealing with new information coming in and trying to educate business owners. And they are concerned about businesses that can't survive if they're forced to close, LaFave said.
"So right now our biggest effort is trying to understand exactly what the (Governor's) proclamation is directing," LaFave said. "There's a lot of different interpretations of what's essential and what's not-essential ... This frankly is more of our effort right now than the response component."
But county officials are swamped with information and still receiving new directives from the state. The team's preference is to release general rules and information rather than focus on individual businesses, LaFave said.
And over the weekend, President Donald Trump's administration recommended that states deem gun stores as critical businesses that can stay open during the coronavirus crisis, according to Reuters.
At Gator's, which is normally open Tuesday through Saturday, Wentz said he still plans on opening up shop Tuesday. He's expecting an evaluation from the Incident Management Team which will clarify exactly what his business can or can't do.
If things get worse, and Wentz is forced to further limit customer contact, he said he can use the store's barred half-door to facilitate appointments or drive-through only sales.
"Wally is correct that being a manufacturer and law enforcement supplier makes him essential to the support of emergency services (law enforcement)," IMT spokesman and Kalama Police Chief Ralph Herrera said in an e-mail. However, because gun stores are still considered non-essential, "this would not allow Gator's to remain open to the general public."Gator's is currently under review by the IMT and is working with law enforcement, Herrera said.
Education is the team's primary goal, Herrera said: "The Cowlitz Association of Sheriff and Police Chiefs is in agreement that arrests or criminal citations will be an absolute last resort to deal with non-compliance."
The IMT on Friday created a phone line (1-888-230-4970) for inquiries about people or businesses not complying with coronavirus restrictions. However, Gov. Inslee announced Monday afternoon that the state will take over some enforcement for compliance with the order. That could further complicate the county's role in the complaint-investigation process.
Officials aren't encouraging or discouraging the public to report complaints, Herrera said. The main goal of the phone line is to funnel those complaints into one place and lower the stress on 911 dispatchers.
Dispatchers still are receiving complaints about businesses or people not complying with coronavirus orders. About a half-dozen came through over the weekend, including two business complaints and several complaints about people loitering at skate parks and basketball courts or throwing loud parties.
Cowlitz 911 Director Phil Jurmu said call volumes have declined slightly in the last week. The amount of coronavirus-related calls they're receiving seems to be decreasing, he said.
Get local news delivered to your inbox!
Subscribe to our Daily Headlines newsletter.