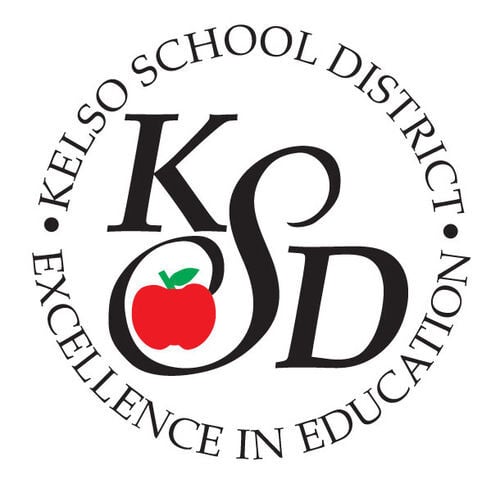 All Kelso children will now have access to the Kelso Virtual Academy after the Kelso School Board expanded the district's longstanding virtual program to the full K-12 range Monday.
Very few other school districts have such an expansive program, Associate Director of Teaching and Learning Lacey DeWeert said.
The virtual academy started 16 years ago, DeWeert said. Originally it was only for grades eight through twelve. But over the past few years, more parents have been asking about an online program for younger grades, DeWeert said. And the current pandemic brought the need into sharp relief.
But DeWeert said KVA does not look the same as this past spring's distance learning. The curriculum is already set, and teachers simply adjust it for each student.
Students who enroll will still get to participate in sports, school dances and in-person electives like art and CTE, DeWeert said. But they also get the flexibility of online school and an individualized lesson plan. They check in with teachers at least weekly.
"For K-5 kids, each kid works with a Kelso teacher to create weekly student learning plans. What that teacher does is goes through content goals and adjusts the pacing for every kid in the program," she said.
Students can move faster if they want, but it's also easy to see if students fall behind, DeWeert said. Then, teachers can reach out right away and intervene.
And while most students will do 27.5 hours a week, the plan lets them decide if one day is shorter and one a little longer, as long as the work gets done, she said.
"Families are able to travel. They can work from anywhere in the world, really, and that's super intriguing for them," she said.
And by keeping Kelso students in the district, instead of enrolling younger students in an outside learning program, Kelso gets more state funding. State funds are tied to enrollment levels.
Currently, 29 students in grade eight through 12 are in the program, which has one teacher. It's housed in the same building as Loowit, the alternative high school.
The two programs also share Principal Cindy Cromwell, who said KVA gives "students get a true Hilander education in a virtual setting."
DeWeert said while more teachers will be added as enrollment increases, they will be teachers already working for the district.
While middle school students will be using the same platform as high school students, called Odysseyware, DeWeert said younger students needed something different.
That was not an easy task, she said. From the state-approved online provider list, the district screened 22 programs, asking questions about how easy the text-to-voice is to understand, if there was support for English language learners, how much teachers could personalize the content and if it came with a printed workbook.
The district ended up choosing Edgenuity. It offers 30 courses that match state standards, includes printed material for students to practice writing and a parent-friendly interface, DeWeert said. That was vital, because younger students will need their parents to step in as learning coaches.
"The prompts are there for parents to ask the questions and if a kid is struggling it gives parents ideas of where the disconnect might be. It did a good job supporting parents," DeWeert said.
Edgenuity will cost the district $960 per student per year, but there's no cost to families.
All virtual academy students will get a district-issued Chromebook, DeWeert said, and younger students especially will still get at least twice-weekly check ins with teachers to make sure they work on socialization and fine motor skills.
"We're ready. We know our community wants this," DeWeert said.
To enroll in KVA, complete the Parent Inquiry Form on the district website. For early acceptance, the forms have to be completed by Aug. 5. For more information, email kva@kelsosd.org.
In other business, the board:
Accepted an $11 million bid from Pease Construction for the modernization project at Butler Acres.
Renewed the district's membership with the Washington Interscholastic Activities Association for next sport season.
Approved district credit cards for 16 administrators and three departments, with credit limits ranging from $5,000 to $25,000 for district-related purchases.
Raised the price of school meals by 5 cents to align with federally mandated reimbursement guidelines.