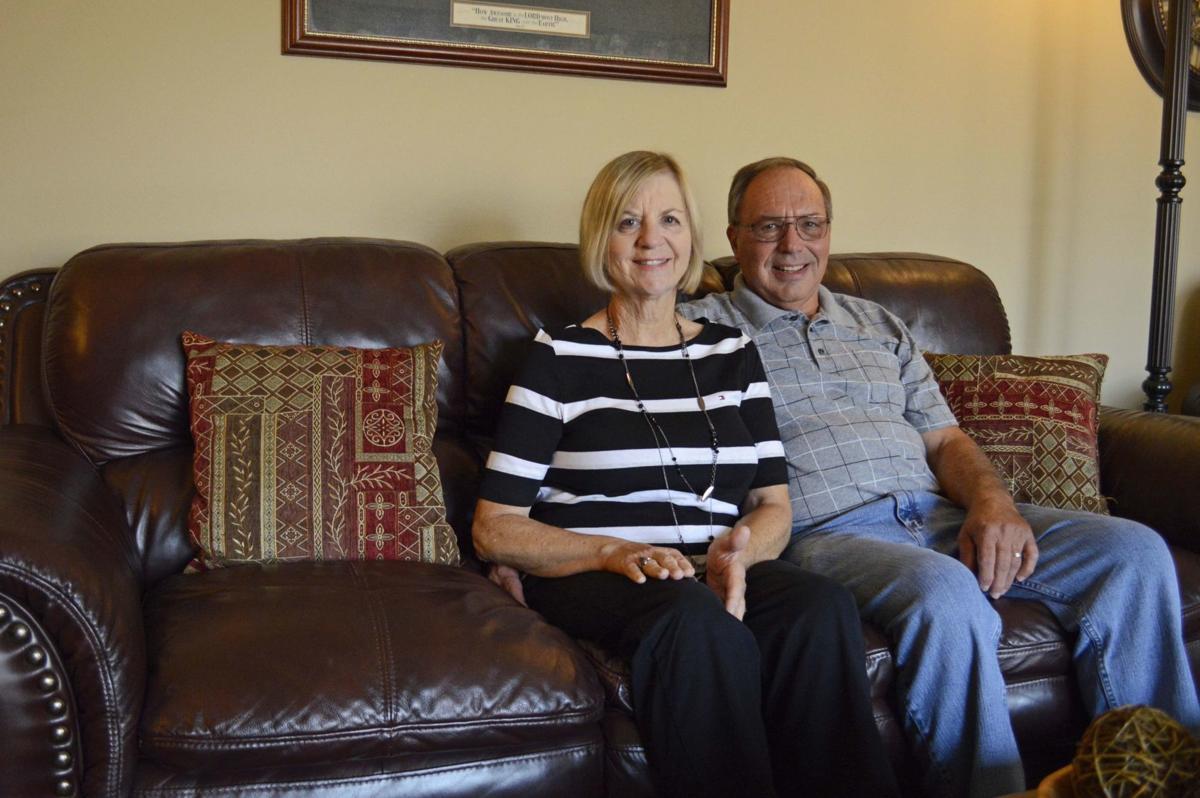 Everyone loses someone close to them. And while many people don't want to talk about their grief, one Kelso couple wants Cowlitz County residents to know support is out there.
Jim and Kathy Gray hold once-a-week GriefShare classes at the Valley Christian Fellowship church in Longview. GriefShare is a nonprofit organization, made up of a network of churches across the country, that offers grief support groups. This fall will be the sixth time the Grays have run GriefShare classes, and they are trying to reach more people in the area.
"We just want to help people," Jim Gray said.
The Grays both lost their first spouses to cancer. When they moved to the area about four years ago, they couldn't find any grief groups. So they launched a GriefShare program themselves.
"The value of GriefShare is to get among a group that understands what it's like to lose someone close to them," Jim Gray said.
Although the program is held through churches, participants don't have to be Christians to attend. The group meets for 13 weeks each session. They watch a video on a specific topic related to grief and hold a discussion. The videos shown during the program include interviews with counselors, authors, speakers and religious leaders with expertise in grief recovery. The only cost is $15 for a workbook participants keep.
But the most important part of the class is the discussion.
"The main thing is for people to share what's on their heart," Jim Gray said.
His wife said the couple organize and run the classes, but they are not grief experts.
Many people are hesitant to share during the classes, and there is no pressure to talk if someone really doesn't want to, Kathy Gray said. But healing won't just happen on its own.
"It's up to individuals to participate and work through it," Jim Gray said. "It can be painful, but when you work through it, you can start moving forward."
Kathy Gray said apart from sharing thoughts and feelings, many people dealing with loss, including the couple, benefit from helping others.
The next GriefShare course starts on Sept. 13 and runs through December 20. The Grays are also holding a one-day GriefShare seminar on Sept. 6 on dealing with the loss of a spouse — something close to home for both the Grays.
"When you lose a spouse, you lose a part of your identity," Kathy Gray said. "You feel like you're never going to smile or laugh again, but you have to move forward and find something to bring you joy."
Her husband said for many people who attend GriefShare, seeing other people who have gone through the same loss gives them encouragement. The class is also a way to make new friends, and some groups become like a family.
For people close to someone who is grieving, she said the most important thing is to listen, Kathy Gray said.
"Many times people won't want to mention the person (who died) because they're trying to save you from tears and hurt, but tears are healing," she said.
Jim Gray said a rewarding part of running the group is seeing the growth people have made through the program and seeing participants go on to help others. Witnessing people begin to move on after loss is something Kathy Gray finds fulfilling.
"It's always very rewarding to see other people get past their grief and find life and happiness again."
Get local news delivered to your inbox!
Subscribe to our Daily Headlines newsletter.