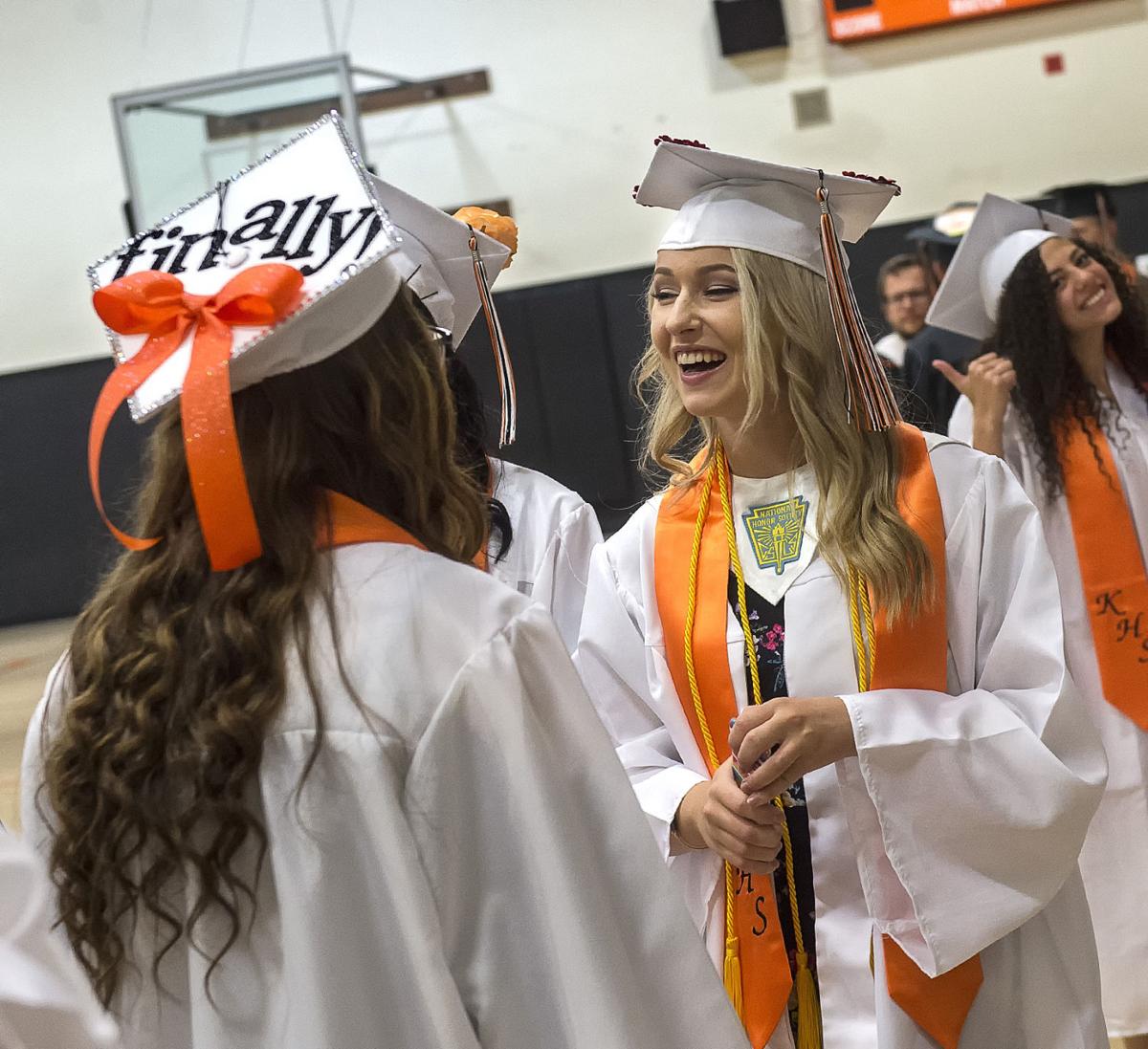 Kalama
This year's Kalama Middle-High School graduating class is 62-strong. Kalama named three students with perfect grade point averages as valedictorians: Emily Lozier, Brooke Nugent and Noah Turmel. All three have plans to pursue degrees at the University of Washington. Kaelyn Shipley, who set a national record for the javelin last month at the state track and field championships, has accepted a full athletic scholarship at the University of Arizona.
Woodland
Class size: 131 graduates
Valedictorian/salutatorian: Woodland High School doesn't recognize its top two students with the highest grades, instead it recognizes the top 5 percent of the graduating class in its ceremony program. 
College bound: 34 percent of seniors are going to a four-year college; 26 percent are going to a two-year college or technical school; 7 percent are going to the military
You have free articles remaining.
Student graduation speakers: Hailee Collins, Patrick Forcier, Faith Witham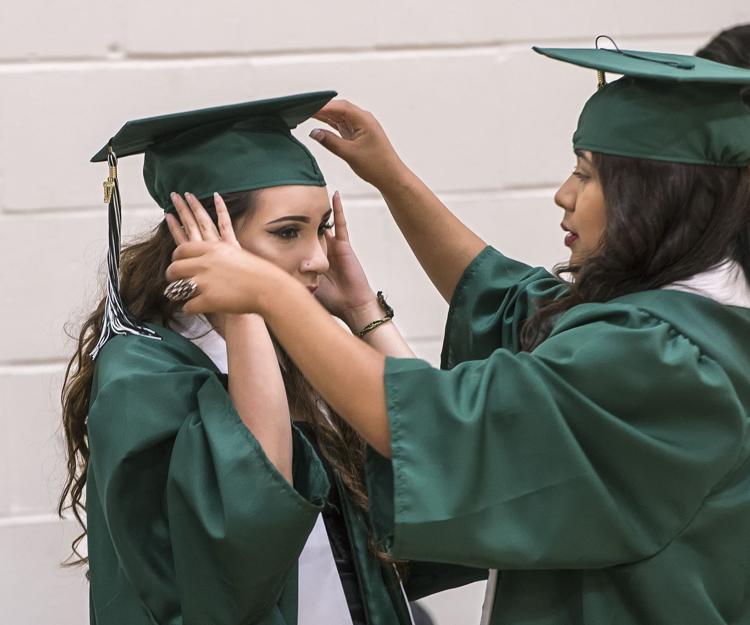 Castle Rock
Castle Rock High School will have 81 graduates this year, and around 60 percent of them are going off to college.
As of Wednesday, the seniors had been awarded $770,000 in scholarships. The valedictorian was Danielle Gedlick and the salutatorian was Colton Titus. Gedlick plans to go to Washington State University Vancouver and Titus will attend Lower Columbia College.
Julia Collins and Nancy Chennault were who the students chose as guest speakers at the graduation. Collins is an agricultural teacher who has worked heavily with the senior class. Chennault has worked with the seniors on the Castle Rock Blooms program, which helps with the flowers around town.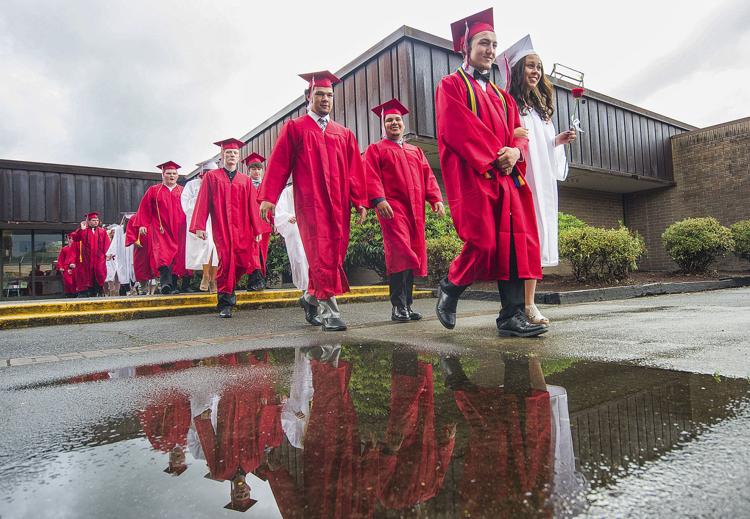 Get local news delivered to your inbox!
Subscribe to our Daily Headlines newsletter.