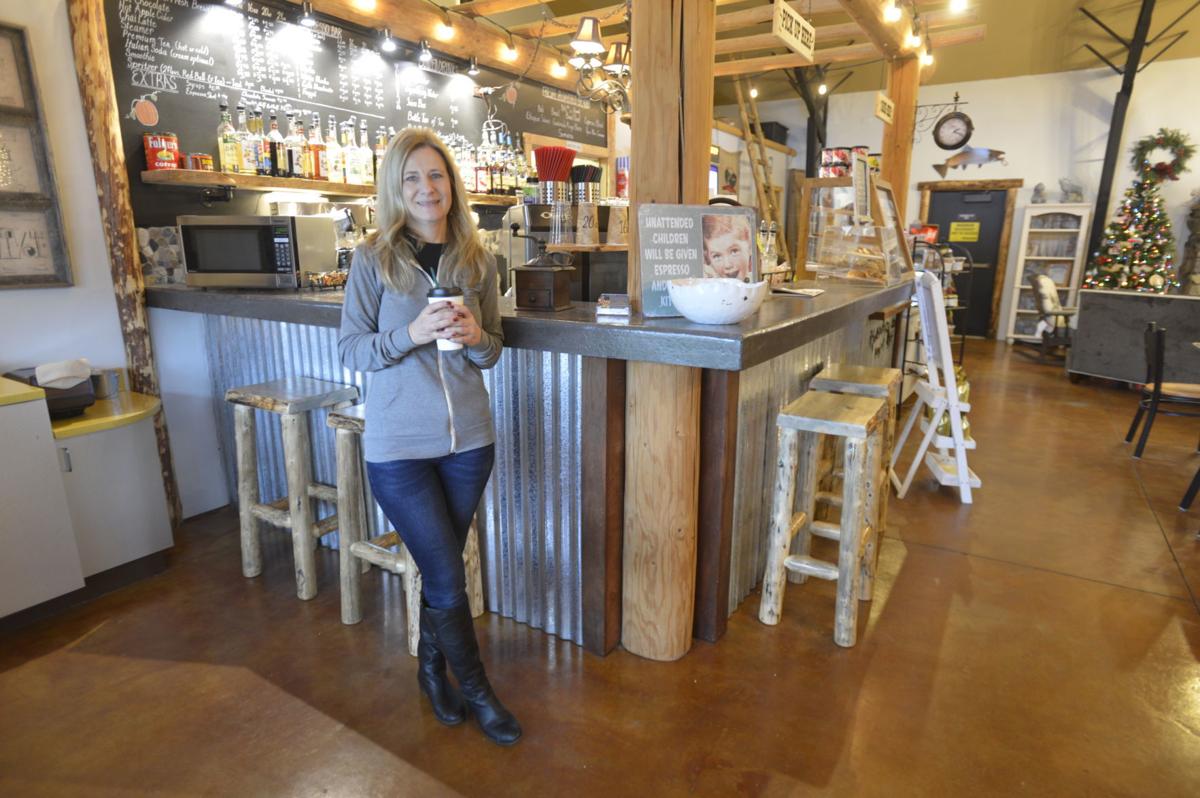 KALAMA — Kalama's newest coffee shop pairs drinks with a retail and gift store to give customers a chance to "sip and shop."
Jeanine Slayton opened River's Edge Coffee Company at 540 N. Hendrickson Drive on Oct. 27. She said business is going well so far, and more people are finding out about the shop.
The store's double doors open up to a coffee bar on the left and multiple tables on the right. A stone fireplace enhances the log-cabin aesthetic. The rest of the building is the retail space, stocked with gifts, furniture, clothes and art.
"I want to provide really good coffee and a nice, cozy place for people to come and gather," Slayton said.
The coffee shop offers a variety of coffees and other drinks, as well as ice cream, pastries and other food items. All the coffee is freshly roasted by Slayton's other business, Long Beach Coffee Roasters.
You have free articles remaining.
Slayton also owns River's Edge Boutique and Coffee Lounge in Woodland. The store sells items from local vendors and offers free Long Beach coffee to customers. The Woodland resident said she wasn't actively looking for a second location in Kalama, but when the Hendrickson Drive building became available, it was "perfect timing."
The shop is right off of Interstate 5 exit 27, and Slayton said she expects her customers to be a mix of Kalama residents and visitors. She said since McMenamins Kalama Harbor Lodge is just down the road, the shop will likely see their guests stopping by.
Slayton said she hopes to attract more fishermen and employees from other Port of Kalama businesses. Some have breakfast at the shop before work, she said. Slayton said she is looking into ways to tap into the teenage market.
While learning how to run a coffee shop presented some challenges, Slayton said she was better prepared to run the retail side because of her Woodland business. Many people are surprised to see that half of the store when they walk in, she said.
Slayton said she is working on building up the retail side of the shop by adding more clothes and furniture. The gift and furniture shop side of River's Edge in Kalama is stocked mostly by Slayton but also offers some items from local vendors.
"I like to bring in local items and be in touch with local people," Slayton said.