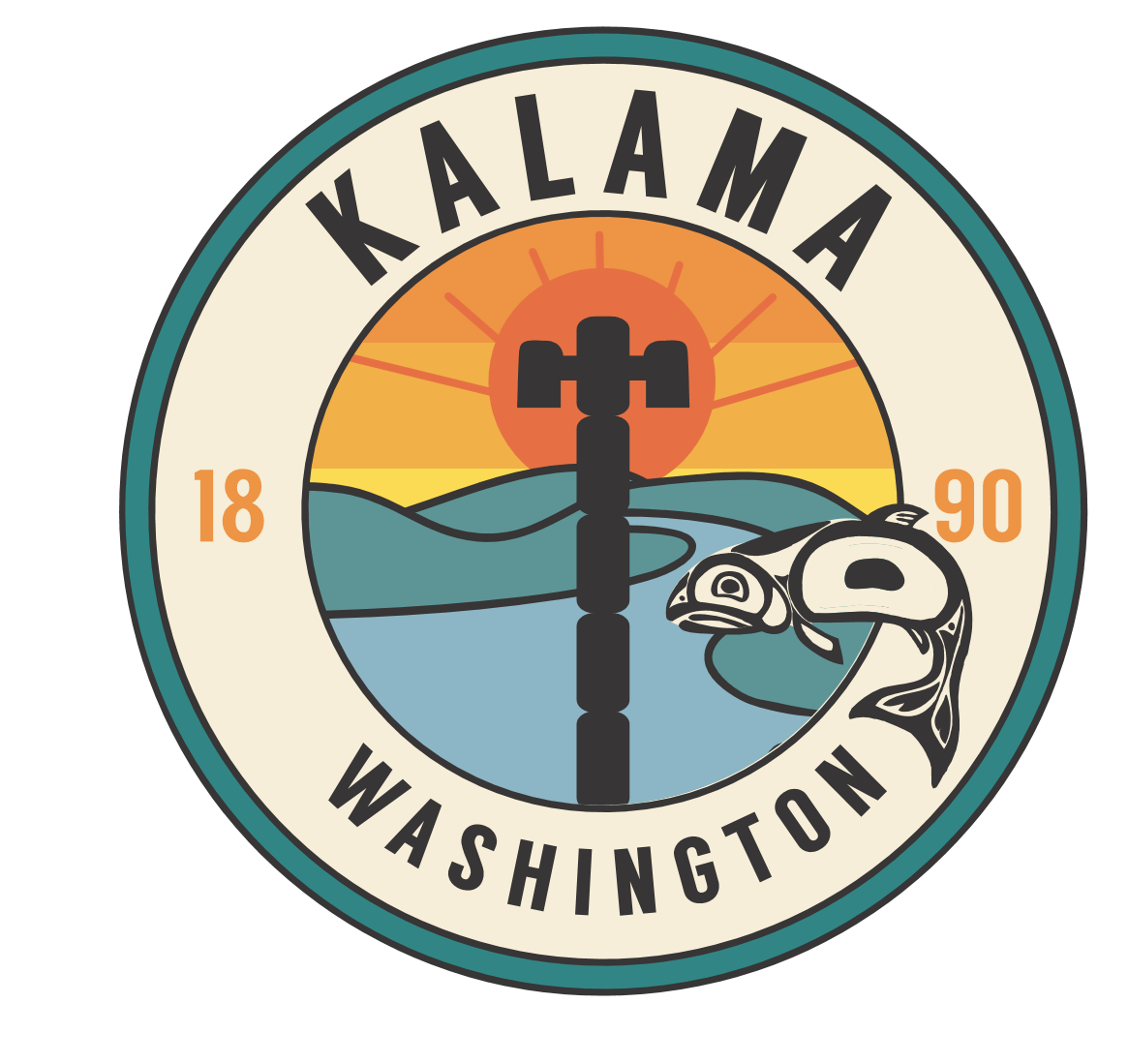 A divided Kalama City Council Thursday decided against a proposal that would have the city declare it doesn't recognize the governor's COVID-19 restrictions.
The council voted 3-2 against the ordinance proposed by Councilmember Matthew Merz, who had proposed a similar measure in May.
"For nine long, grueling months, this Council has willingly submitted their authority to the whims of a single man," Merz wrote in a letter to the council included in agenda documents.
"This is not a monarchy. This is a Constitutional Republic, and the rights of the free people of this city, county, state and nation have been violated for far too long, and it is time for brave citizens to stand up and use their elected authority to protect the rights of their neighbors or to abdicate their responsibility to someone with the fortitude to wield it."
Councilman Jon Stanfill said the governor's orders haven't been deemed unconstitutional, and that the legal advice in the spring cautioned against approving Merz's first ordinance.
Stanfill said he cares about the business community and there are other ways to support local businesses.
Councilmember Wendy Conradi said the city didn't put the order in place and it's outside the city's jurisdiction. If bars and restaurants were to open when prohibited, they could lose their liquor license and be fined, she warned.
"What's more disappointing is the ... looking for a win. It's like a child throwing a tantrum. We already said no once," Conradi said. "It's a health care issue not a political issue."
Councilmember Steve Kallio said he respects everyone's points but doesn't agree that the city doesn't have the authority to enact the ordinance. Kallio said he's frustrated with the state's plan constantly changing, most recently moving to a phased reopening plan based on regions. Kalama's businesses shouldn't be beholden to what's happening in other counties, he said.
Several business owners and residents also commented on the measure, including Charlene DesRosier, owner of Camp Kalama and the Fireside Cafe, who said business owners are "just trying to stay alive right now."
DesRosier said while she doesn't think COVID-19 is spreading in her restaurant, which closely follows precautions, the reality is if restaurants open up, they need to do so on their own with the knowledge that they're responsible for their decision and can't expect the City of Kalama and the people of Kalama to be there for them.
Merz said his proposal wouldn't have required that businesses be open.
Kat Crum said she also owns a small business and is concerned about how long restrictions will continue. Crum said she is worried about Kalama losing its restaurants, which are "an anchor" in the town.
Resident Mel Kamerath, acknowledging that she was speaking from a place of privilege because her income hasn't been affected, said she feels bad for businesses.
Kamerath said she thought the businesses closures were "government overreach" until her aunt died from COVID-19 and her 29-year-old friend landed in the ICU.
"I feel like those who don't believe how serious it is are speaking from a place of privilege," she said.
Stanfill, Macias-Hughes and Conradi opposed the ordinance and Merz and Kallio were in favor.
Mayor Mike Reuter recessed the virtual meeting twice to tell two people who showed up at the council chambers to leave.
The city has held virtual meetings since March under the governor's order, which prohibits public agencies subject to the Open Public Meetings Act from conducting a public meeting unless it is not in-person and instead provides options for the public to attend via telephone or other remote access and allows all attending to hear each other at the same time.
Reuter said Friday he's the only one allowed at the council chambers to conduct the virtual meeting, but Merz showed up Thursday evening. Reuter said he let Merz in because he was trying to start the meeting and they sat more than six feet apart.
At the start of the meeting, two men showed up and Merz let them in, Reuter said. After Reuter told them to leave because of the governor's order and Merz told them to stay, the men sat in the chamber for the beginning of the meeting, Reuter said.
Reuter said he told the men they couldn't comment during the meeting. He recessed the meeting at 7:45 p.m. to tell them to leave and they did, Reuter said.
Merz went outside to talk to them and Reuter said he could hear "commotion" outside and was concerned things could "get out of hand." Reuter said he texted the police chief and asked him to send an officer to make sure everything was okay. The officer told Reuter the men needed information and he gave them information and they left with no problems.
Reuter said he didn't tell the men that it was trespassing or illegal for them to be there but that in-person meetings were not allowed under the governor's order. He didn't want the city to be fined, Reuter said.
Reuter said didn't know how many people would show up at the council chambers and was worried about having a crowd of people coming into the building, so he was "proactive instead of reactive."