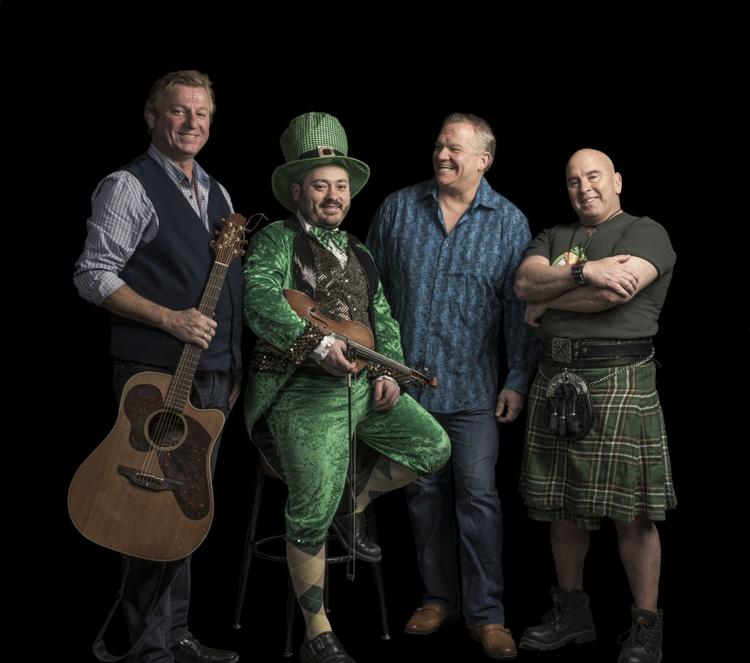 The Irish Comedy Tour has spent the past 13 years leaning into Irish stereotypes.
On Feb. 23, the quartet will bring humor and music — and a fiddler dressed as a leprechaun — to Longview's Columbia Theatre for the Performing Arts.
"Our show is like an Irish pub and a comedy show in a food processor," standup comic and Comedy Tour founder Derek Richards said Monday. "It's a perfect lead-in for the St. Patrick's Day parties."
The group includes two American-Irish standup comedians, a guitarist from Dublin and a fiddle player from Nova Scotia, Canada.
Boston-born Mike McCarthy and Richards, who hails from Detroit, each do their own comedy acts about growing up in Irish-American families. Richards said his grandparents came from County Cork in Ireland and McCarthy's parents are from County Kerry.
"You don't need to be Irish to appreciate (the humor) and have fun because at the end of the day we're all cut from same cloth," Richards said. "It's obviously an Irish-themed show, but there's also mass appeal for everybody."
The material includes "every stereotype you can find," he said, laughing. "Stereotypes don't come from a void. They're funny because there's a degree of truth."
Then, guitarist Derrick Keane and fiddler Damon Leibert will perform classic Irish pub songs.
The Irish Comedy Tour first formed in 2006 for a one-time St. Patrick's Day performance in Florida, where Richards was living at the time. It went well so Richards decided to take it on the road, but he wanted to add musicians to give the show a twist.
The members of the group have changed over the years, Richards said, but the current lineup has been together for about seven years.
"It's a great mix of characters and just a fun show. They are extremely talented people that we've been able to put together, and I couldn't be happier," he said.
This year will be their first time in Longview. Tickets are $30 to $38 per person and $20 for students.
The Columbia Theatre is located at the corner of Vandercook Way and Commerce Avenue in downtown Longview. The show starts at 7:30 p.m.
Richards said it's not a "dirty" show, but it is an adult show.
He said he hopes people come out and have a good time.
"In a landscape of political correctness, leave the sensitivity and PC attitude at home," he said. "Everybody today is way too uptight. It's become ridiculous what people think you can or can't say and joke about. Just come out and just have fun."
The mix of music and comedy will create a party atmosphere in the theater, he said.
"We're going to be laughing, clapping and singing along to classic Irish drinking songs that we've all heard at an Irish pub."