A seven-week-old Cathlamet girl was not injured in a four-car crash that took place west of the intersection of Ocean Beach Highway and Coal Creek Road in West Longview Wednesday afternoon.
The girl's grandmother Mary Ann Rathvon picked up the infant following the crash, which sent the girl's mother to a local hospital with non-critical injuries, according to Rathvon and fire officials.
"I'm just thankful God protected them," Rathvon said at the scene. "It could have been a lot worse. It's bad, but it could have been a lot worse."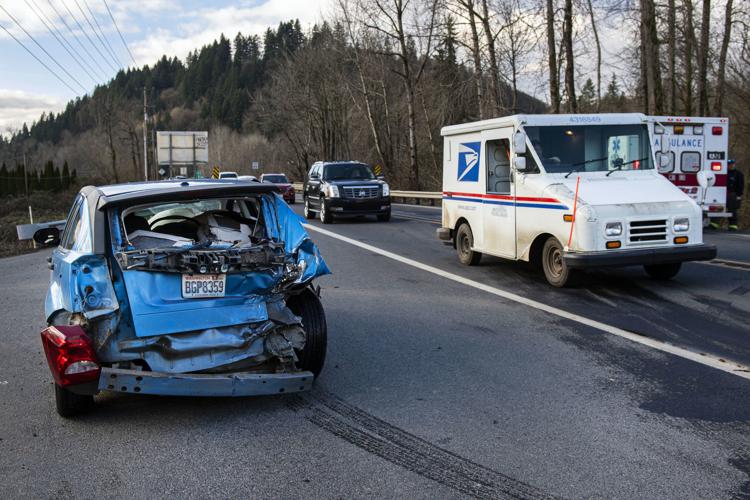 The girl and her parents were on their way home to Cathlamet, Rathvon said.
The girl was born Christmas Day, her grandmother said. A rear-facing car seat may have saved her life. EMTs on scene said her seat was likely the safest one in the vehicle.
A westbound white truck rear-ended a blue car that was making a left turn from Ocean Beach Highway, Cowlitz 2 Lieutenant Bryan Ditterick said. Two patients were taken by ambulance to a local hospital for treatment, but there were no critical injuries, Ditterick said.
"It could have been a lot worse," Ditterick said. "It's very important to wear your seat belt at all times. And these little people, they don't have a choice. ... Seat belts save lives. So do car seats."
The accident occurred around 2:14 p.m. and blocked all lanes.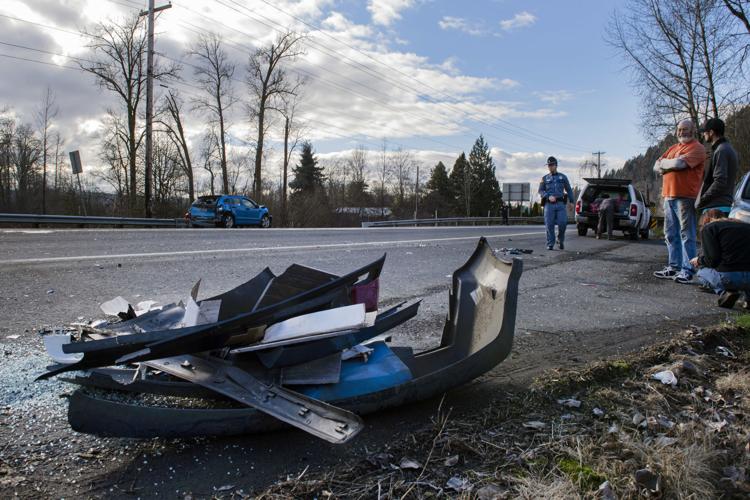 Two other vehicles sustained minor fender-benders from the crash, Ditterick said.
By 2:39 p.m., one lane had been reopened and traffic was being alternated through the area.
Get local news delivered to your inbox!
Subscribe to our Daily Headlines newsletter.