It's been a little more than six months since the Cowlitz Tribe overcame years of controversy to open the Ilani Casino in north Clark County, and all indications are that the $510 million Las-Vegas style complex has been a good bet.
According to its managers, Ilani has about 200,000 people enrolled in its loyalty program who frequently visit multiple times a month.
An average of 7,000 to 11,000 visitors pass through the doors every day. And about 1,500 people report to work there every week – the biggest injection of jobs in Cowlitz and Clark counties from a single project in at least five years.
Tribal leaders say Ilani is meeting its debt obligations while offering a new stream of revenue for the Cowlitz Tribal government, and the Cowlitz will start expanding social services for its members starting next year.
"The business is doing well. I'll start with that. We've been very pleased with the response from the community and visitation from our guests," said Kara Fox-LaRose, Ilani general manager and president. "We are seeing positive momentum across all fronts when we look at our database growth and visitation from our guests and loyalty of some of our customers as well."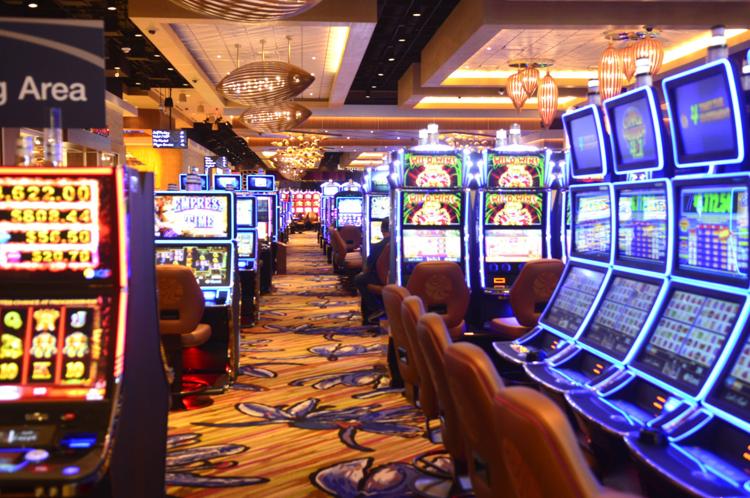 Ilani and the Cowlitz Reservation have had several big changes already in its first seven months of operation, and there are more changes to come. Here are some recent updates:
Hotel/resort: Ilani is now planning for a new resort and parking garage in phase two of the project, which is likely at least two years away.
Event center/meeting space: Inside the shell of current building, construction workers are putting together a venue capable of seating 2,500 concert goers or 1,000 banquet/event attendees. The center is slated to open in April, on the one-year anniversary of the casino's opening. There is still about 17,000 square feet of space left over that could be home to additional restaurants or entertainment venues.
Expanded parking: The 3,000-space parking lot gets close to filling up at large events, so employees now park off site during events. More spaces will be added soon, Fox-LaRose said.
Cowlitz Tobacco Outlet and Gas station/convenience store: A new tribal tobacco shop will be built outside the casino on the south end of reservation near the main "Ilani" sign visible from Interstate 5, said Bill Iyall, tribal chairman. Separately, the tribe also is building a convenience store and gas station on the reservation, too. The two facilities will employ an additional 20 people, Iyall said.
Tribal headquarters will be relocated from Longview to the casino reservation in a yet-to-be-constructed administration office. A cultural center and elder housing will be located nearby.
Arts and cultural contributions: As part of a compact with the state of Washington, the Cowlitz Tribe will pay 2 percent of its net profit annually to fund local arts and culture. The tribe is setting up a board with members from the Cowlitz Indian Tribe and Clark County that will decide how to distribute the funds to community groups starting next year.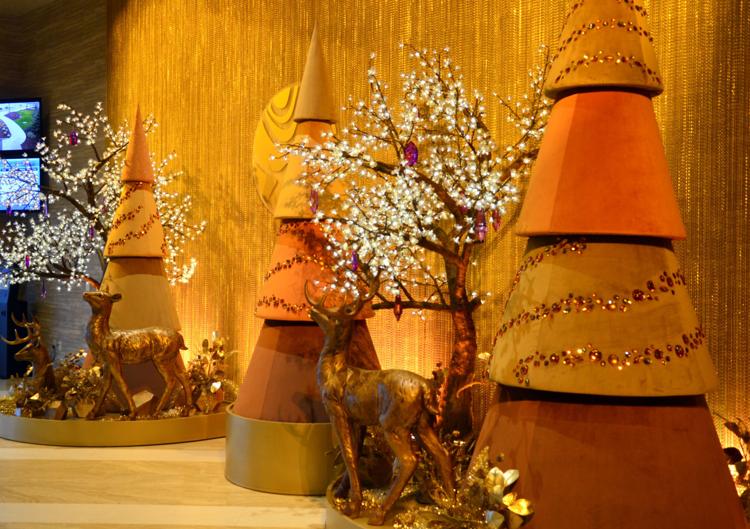 Special events, loyalty program builds customer base
The casino continues to draw customers from a 90-mile radius, with many customers enrolled in the loyalty program visiting multiple times a month, according to Ilani. Typically, guests will gamble for two to four hours before eating at one of the restaurants on-site.
Fox-LaRose said this is helping the casino gather crucial information on its clientele with a "robust direct mail campaign" of sending coupons and specials catered to a customer's tastes.
"It's still too soon to really understand behavior. We're still a young business, and that's really something we hope to do is to understand (consumer) behavior because we want to deliver relevant offers to people," Fox-LaRose said.
Ilani hopes to attract people like Central Oregonians Ronnie and Sheri Simpson. They are Las Vegas regulars who dropped in to Ilani last week while they were in the area for a funeral.
"It really is like Vegas," said Ronnie Simpson, glancing at the birch-wood wall of flat screen televisions at the casino's new sports bar, Tom's Urban.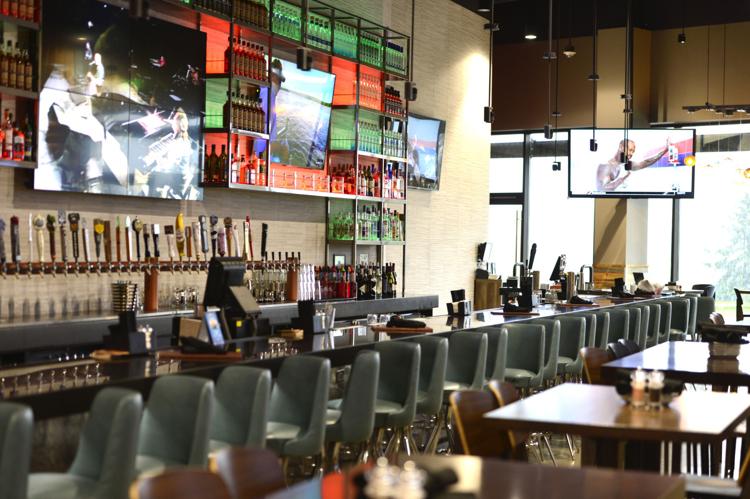 "We go to Vegas a few times a year. … It's nice that this is just a three to five-hour drive away," Simpson said. "The cleanliness, and just the assortment of restaurants and the shops is nice." They plan on returning for a long-weekend holiday soon.
One frequent gamer who only gave his first name, "Duane," said he liked the larger non-smoking gaming area.
"It's new and clean. A lot of the other casinos are older, and you kind of feel 'smoked in'," he said. The blackjack player had some critiques but he said he appreciated the shorter drive from Vancouver.
"We used to drive 100 miles to Lucky Eagle (in Rochster, Wash.) or (85 miles) to Spirit Mountain (near McMinneville, Ore.), but now we can come here," he said.
Antonio Lopez of Olympia said he stops by weekly on his way from work logging in Oregon. He admits that he often ends up losing more than he makes, but he said, "I like that it's so fancy and new."
Beyond repeat customers, Ilani is trying to draw in crowds with concerts at the Muze Lounge from local bands or national acts like Everclear and Starship. Often a customer will come to see a band, then stop to gamble and grab a bite to eat, too.
"That's certainly part of our programming — to be different than everyone else and really be a destination and not just focused on the gaming aspect," Fox-LaRose said. "You can see that the building design where you can navigate around the casino floor. And we do allow all ages into the building so that families can go to dinner."
With an event and meeting space on the horizon, Fox-LaRose said Ilani wants to tap into the event and conference industry – particularly once the hotel is built. Dau Din and his wife said they wished there was a hotel tied to the casino. The Canadian couple was on vacation in Portland from Vancouver, British Columbia, last week.
"It's very comfortable and I like the restaurants. Plus, they have Starbucks coffee," he said. "But I really would have loved to stay at a hotel."
Right now, Ilani has arrangements with area hotels to give Ilani customers special rates. It will be at least another year and half before Ilani can start working toward constructing a resort, Fox-LaRose said.
There's a lot to tantalize the taste buds at Ilani's restaurants – but some customers in online reviews have still been disappointed that there isn't a big buffet, something common at many other casinos.
In mid-December, Line & Lure will begin offering a seafood buffet on Sundays, and Rose & Thorn restaurant already offers a Sunday brunch buffet, too.
"All of our restaurants have evolved a bit. As we understand our customers, we make some adjustments as we see fit," Fox-LaRose said.
In October, Ilani took over the Longhouse and Rose & Thorn restaurants from the developers MainSpring LLC. Fox-LaRose declined to say why MainSpring wanted to sell the restaurant, but she did note that many customers struggled to understand the concept of Rose & Thorn, which offered international street food and several unique menu items.
Customers often walk past the smaller entrance of Rose & Thorn and assumed the restaurant seating was limited, without realizing that it opens up to more expansive seating in the back. Ilani modified the menu descriptions and held several events such a "beer makers" dinners and special food tastings to lure more diners.
"The team has done a great job making adjustments and really describing the dishes in a different way," Fox-LaRose said. "Once people tasted the food, they really understood. We have so many other good options so it's really just about educating the customers."
Also in October, a new sports bar called Tom's Urban opened, offering several flat screen televisions throughout the restaurant, 30 beers on tap and large portions at mid-range price point. The menu is packed with items like homemade pop tarts and French toast for breakfast, BBQ bacon jalapeno burgers and BLT lobster roll sandwiches for lunch and dinner and coconut water cocktails.
Fox-LaRose said Tom's Urban helped fill a need in the casino of more casual, affordable sports bar.
Employment and economic development
Behind the sprawling gaming floor, the employee dining room was filled with dozens of dealers in black uniforms sitting in oversized sofas and talking around dark-wood tables one November afternoon. Nearby, dealers and hostesses in red dresses mingle during a shift change as they store their personal items in lockers.
"When you talk about jobs, here they are," said Tom Teesedele, vice president of marketing at Ilani, motioning toward the cluster of employees getting ready to start a shift.
About 75 percent of the casino's employees are originally from Southwest Washington (including Clark and Cowlitz counties); 10 percent are from Portland; 10 percent are from states outside of Washington and Oregon and 5 percent are from the Puget Sound, according to Ilani.
Fox-LaRose said retention rates are hitting about industry standards, and there's a major emphasis on promoting from within. Even though many Ilani jobs are likely to be just slightly above minimum wage, the casino has an estimated $30 million annual payroll, including salaries and benefits.
Over the last several months, Cowlitz County's jobless rate has dropped to record lows – falling to 5.2 percent in October. Meanwhile, Clark County has seen six straight months of a sub-5 percent jobless rate, dipping to 4.4 percent in October. Although several factors affect the jobless rate, the casino likely contributed to the local government sector adding roughly 1,400 jobs in the last year in Clark County.
It may be too soon to know the full economic impact of Ilani, said Scott Bailey, regional economist with the Employment Security Department.
"If it's bringing in new money into the area, it's going to turn out be a pretty good positive overall," Bailey said. "There was some impact on the (La Center) cardrooms, but ... if dealers get higher wages (as result of the competition) that's not a terrible thing overall. Clearly it's a benefit for the tribe, and it will impact some people who could really use tribal services."
There are just about 80 Ilani employees who belong to the Cowlitz Tribe, said Bill Iyall, tribal chairman, although the tribe wants to increase that number. But Iyall said the biggest economic benefit for the Cowlitz is new revenue for the tribal government and its 4,100 enrolled members.
At first, the tribe will work to pay down its debt and will likely be able to refinance in the future to get better rates, he said. The other big priorities will be to expand elder housing, offer more college scholarships and add new health care options for tribal members, he said.
"The most important thing is it puts us on equal footing with other tribes and it's giving us an opportunity for our economic self-determination," he said.