Soccer players and families gathered at Riverside Park in Lexington on Saturday for a tournament in memory of 13-year-old Edgar Vazquez, two years after he was accidentally shot dead by his friend.
The Edgar Vazquez Memorial Cup, organized by Edgar's family and the Kelso Soccer Club, kicked off Saturday and continues Sunday.
Jamie Craig, Kelso Soccer Club board treasurer, said 15 teams played Saturday and so far 11 signed up for Sunday. Teams could also sign up Sunday morning, she said.
The first day included matches for teams of three players ages 6-7, 8-10 and 11-13. Sunday's games will be for teams with players 14-16, 17-18 and 18 and older.
The tournament will raise money for a scholarship for a graduating Kelso High School senior and for the Kelso Soccer Club to support players who can't afford to play.
Nicole Vazquez, Edgar's mom, said she was excited about Saturday's turnout and hopes the tournament becomes an annual event.
"It's just heartwarming to see how many people are here and how many volunteers we got who were Edgar's friends," she said.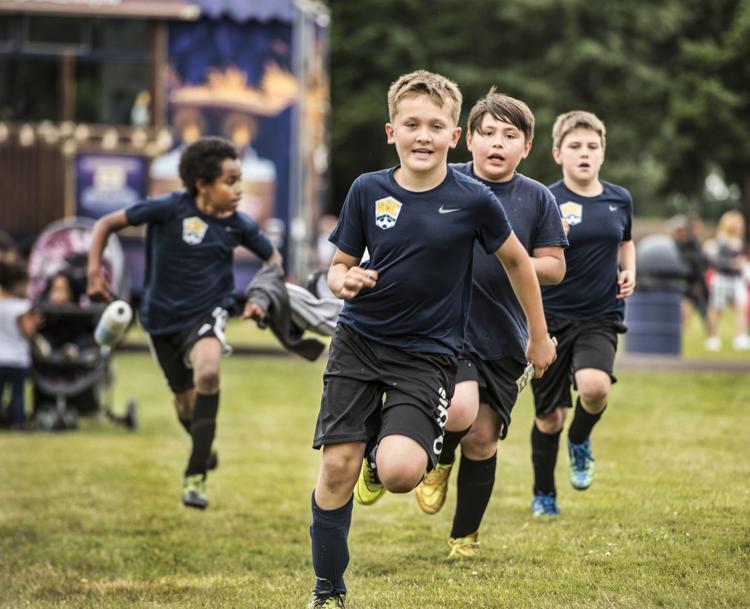 The event included other activities besides soccer matches, including a photo booth, soccer dart game and bouncy houses donated by Rainier's Riverside Community Church.
Two food vendors, taco truck La Familia of Kelso and Kona Shaved Ice of Vancouver, parked at the tournament.
You have free articles remaining.
About 27 volunteers, including seven Kelso Soccer Club board members, staffed the event.
Volunteer and Edgar's friend Carver Doehne, 14, said the tournament is a great way to help support Edgar's family.
In October 2017, Edgar was at a friend's house for a sleepover when his 13-year-old friend aimed a gun he thought was unloaded and shot Edgar dead. (The friend got five months in juvenile detention and 60 hours of community service after he was found guilty of second-degree manslaughter.)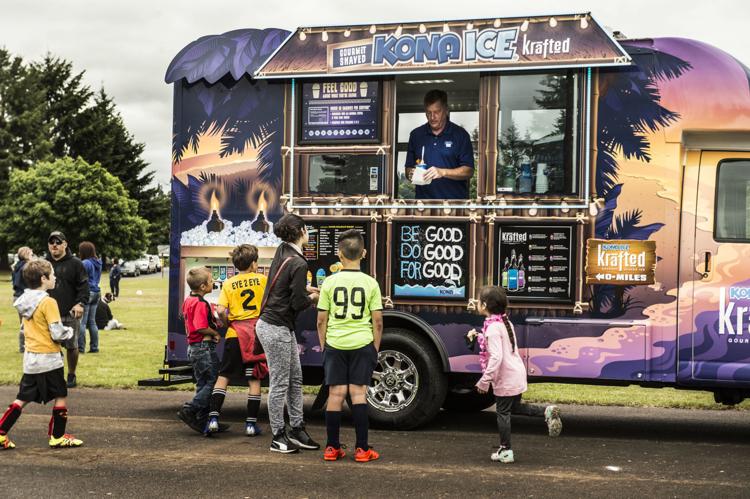 Tournament volunteers staffed a table with flyers about safely storing guns and teaching children about gun safety. Children could also sign a pledge to always handle guns safely with adults present. The Kelso Police Department donated 50 gun locks, which were given out at the event.
Gracie Gann, 15, volunteered at the raffle and gun safety information table. She was friends with Edgar when they attended Coweeman Middle School together.
"It's nice to see everyone come together, be happy and play soccer," she said.
Susan Gann, Gracie's mom, said Edgar's death affected her family, especially her daughter, and the event is an important way to remember Edgar.
"We want to keep his name present, to say it and remember him," Gann said. "It's important to remember and incorporate the gun safety part of it."