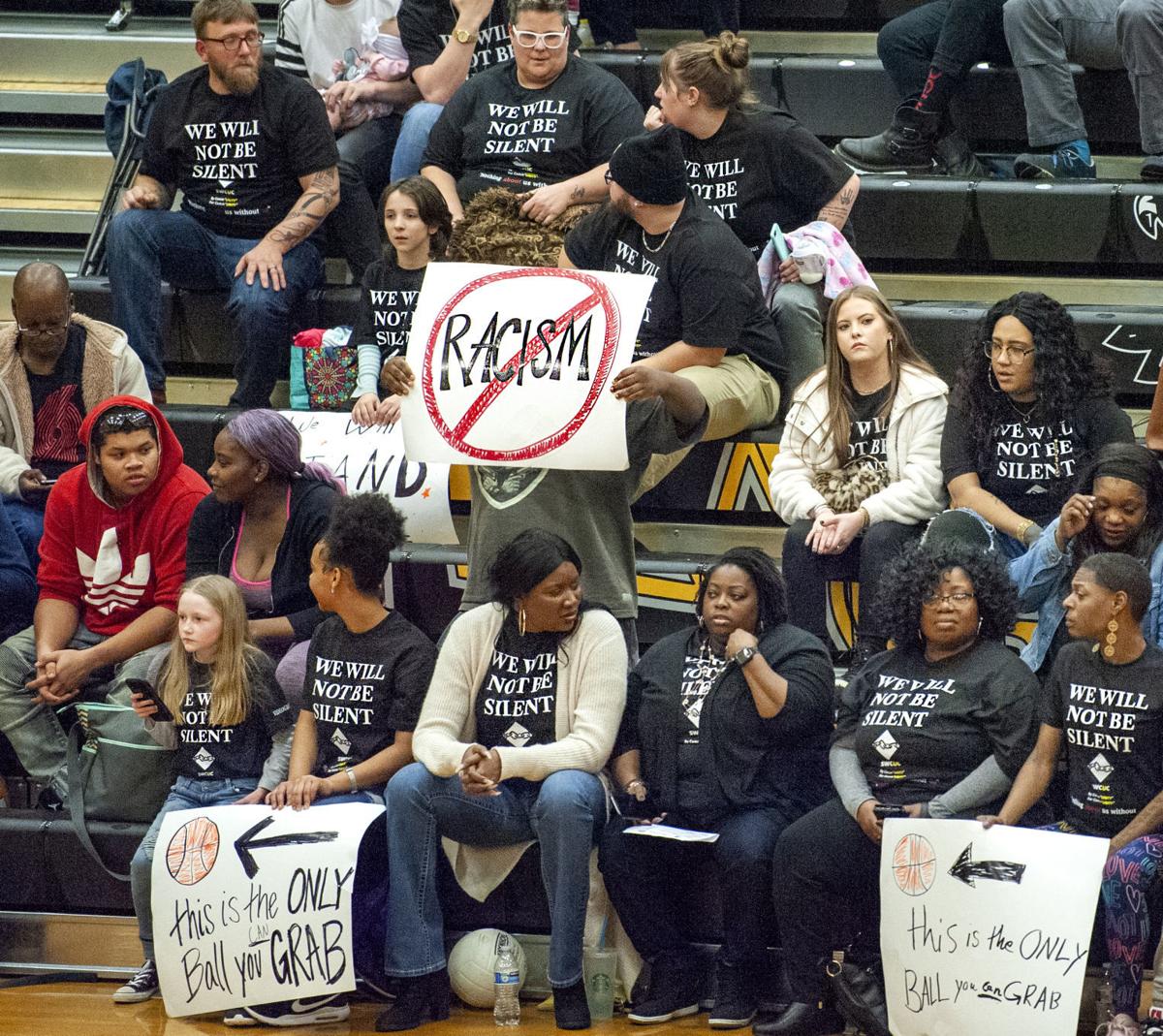 The Daily News will update this story from The Columbian throughout the day.
Friday's boys basketball game between Hudson's Bay and Kelso was played before a backdrop that went beyond sports.
Hudson's Bay players, parents, students and members of the community demonstrated against racial taunts Bay's players said they received when the teams played on Jan. 7 in Kelso.
Hudson's Bay senior Derek Barnes, who is black, said gorilla noises were directed at him by Kelso students while he was shooting free throws during that game.
Additionally, Bay senior Isaiah Gipson said a Kelso player purposely grabbed him in the genitals.
Friday, all the Eagles players and about one-third of the roughly 300 spectators in the Hudson's Bay gym wore T-shirts that said "We Will Not Be Silent." Some fans carried signs protesting against racism and sexual assault.
After his team's 56-45 win Friday, Kelso coach Joe Kinch denied hearing any racial taunts during the Jan. 7 game.
"They decided to protest and they have a right to do that," Kinch said. "We have the right to come in here and play. That's what we tried to do, just keep our kids focused."
It wasn't long after the Jan. 7 game that Hudson's Bay players and parents decided to take a stand. Word of their experience reached Lexi Bongiorno with the nonprofit group Southwest Washington Communities United For Change.
That group facilitated a meeting with players and parents. Ultimately, it was the Eagles players who decided how Friday's protest would take shape.
You have free articles remaining.
"We are an organization that moves very organically, very bottom to top," Bongiorno said. "As a community organization, we want to be there to support them in every way we can."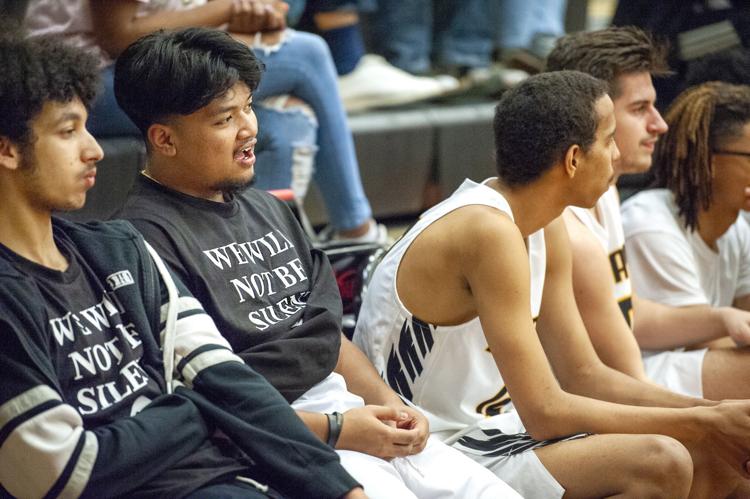 That show of support meant a lot to players such as Barnes, who said the taunts he received still trouble him.
"They think it's the funniest thing, but it's downright disrespectful and wrong," he said.
Gipson said he was thankful for Friday's demonstration.
"It makes me feel respected as a person of color," he said. "Seeing everyone here to support us makes me feel so much better about myself and the community in general."
Ultimately, Gipson and Barnes hope Friday's demonstration will lead to greater respect and understanding between all schools in Southwest Washington.
"As a league, we need to be united and stay together," he said. "We're all teens. We're all going through phases and changing."
In their meetings leading up to the protest, parents of Bay players shared their own encounters with racism, some of which occurred during sports competitions.
Barnes hopes that by taking a stand, his class can help make sure the next generation of Hudson's Bay athletes won't face similar experiences.
"All races, religions, skin colors, we should all be united and help each other to have a better future," Barnes said.