For perhaps the first time in the building's nearly 100-year history, Hotel Cathlamet now has a tavern.
Hotel owner Laurel Waller said many patrons, mostly women, have told her recently that they would like a place to meet with friends and wind down after work before going home.
"Over time, enough seeds get planted and here you go," she said with a laugh Thursday.
Waller and her son, Timothy, have owned and operated the hotel for about three and a half years. In the downstairs they lease four retail stalls to local businesses.
When a space opened up, the new renter said they only wanted half of the space, Waller said. So she decided to transform the other half into a tavern.
"There it was, sitting here waiting for me to turn it into something," she said. "I started toward what I imagined might be a place that women would like to stop."
The 530-square-foot space now hosts her grandfather's old armchairs and tables made of wine barrels. The walls are pink and burgundy, and smooth jazz plays quietly in the background.
Waller, 67, said some of her inspiration came from her favorite bar at the University of California-Berkeley that played classical music and let people stay for as long as they wanted.
"I want a place where people can feel free to come in, bring their laptop, read a book, play games, visit with a friend and have it be quiet," she said.
Not a big drinker herself, Waller said she learned a lot about what her customers wanted during the Aug. 16 soft opening. They closed back down for a week to order sweeter wines, as requested, and create a menu before reopening the following Friday.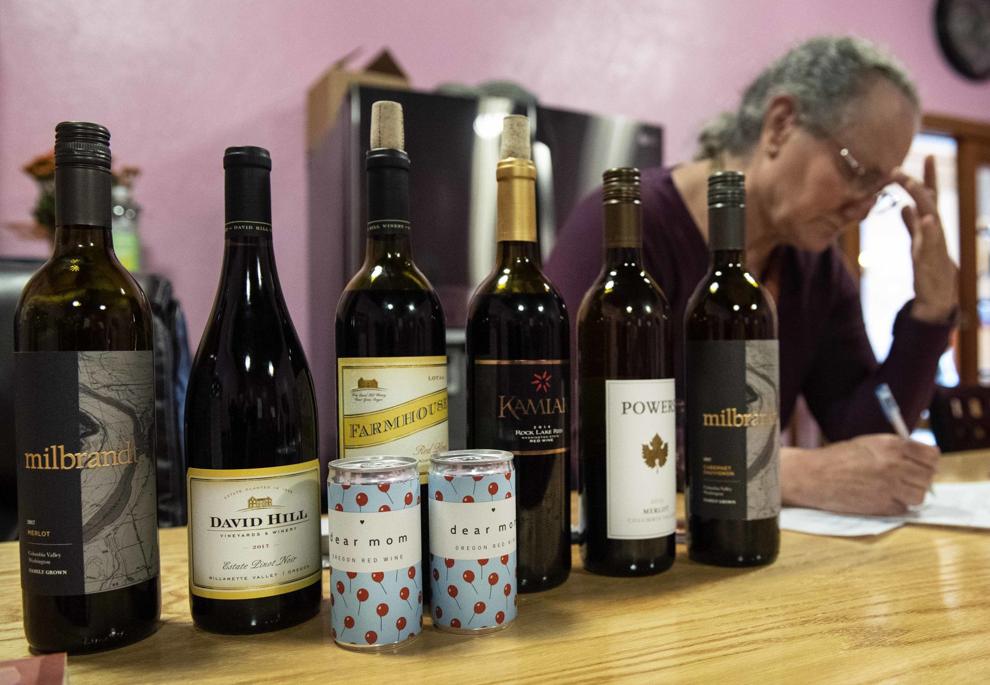 The Tavern at Hotel Cathlamet serves beer, wine and cider from the Pacific Northwest. Waller said she wanted to offer drinks that patrons can't typically buy at the store.
Business in Cathlamet can be "slow," she said, but it's been busy lately with all the construction projects going on around town.
"I feel supported by some of the people in town who come here, not necessarily to drink, but just to support us — to be here and have a glass and say they love it and off they go," she said.
She hasn't yet started promoting the tavern and only just recently put up the sign on the building.
"It's amazing that we're getting people at this point because we're just now stepping out to say we're here," Waller said.
The tavern has already sparked interest from community groups who want to regularly meet there, Waller said. And she expects to host birthday parties or family reunions or reading groups.
BOTTOM LINES
Dutch Bros had the grand opening of its new Woodland branch on Sunday. The coffee chain is located at 435 Beechwood Street.