Homeowners who may be interested in selling are staying in their properties longer to avoid a frenzied market where available real estate is limited and prices have gone sky-high.
Properties are selling for higher prices in Cowlitz County than years before, but homeowners who fear "competing for the next home," are staying put, said Longview RE/MAX Broker Jerry Stinger.
The apprehension has stopped "a shift of people moving up," Stinger said, when a new buyer purchases a starter home from an established buyer who upgrades and so on.
The disruption is the latest factor squeezing the low local inventory of listed homes in an already out-of-whack market.
The lack of available properties and record-low mortgage rates means more people are trying to buy fewer homes, causing prices to spike and making affording a home today in Cowlitz County — like the rest of the country — more difficult.
"Very low interest rates and the lowest inventory we've seen in Cowlitz County in decades has brought us where we are today where we have this unbelievable seller's market," Stinger said.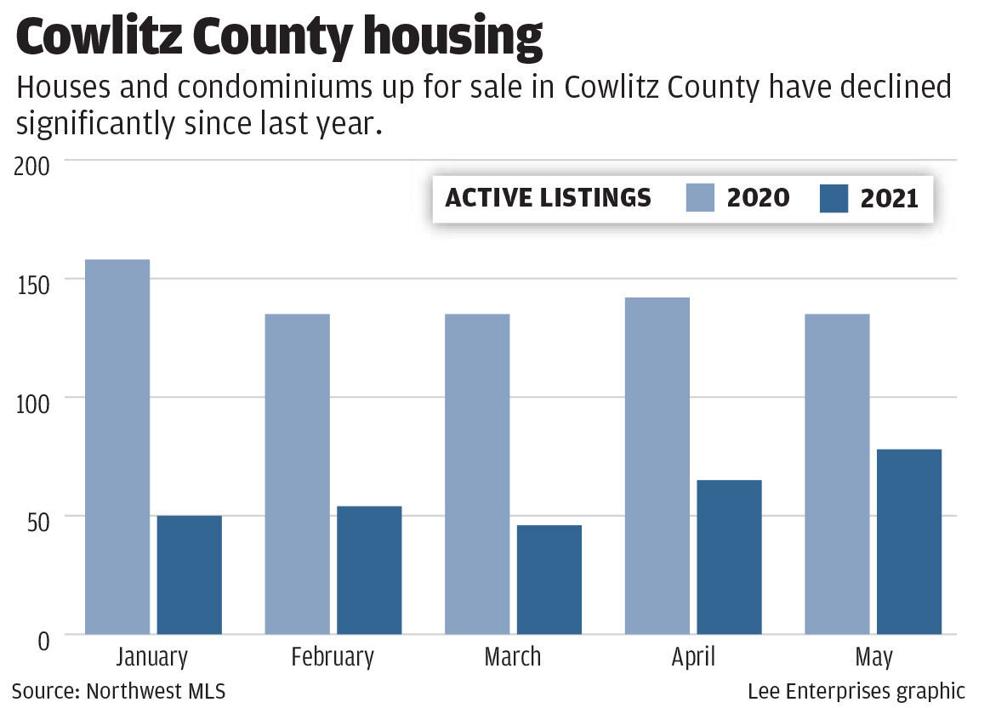 Creative buyers
In April, the Northwest Multiple Listing Service reported sellers received an average of 2.5% above their listing price.
Stinger said his clients have been priced out of homes when lenders won't loan up to the seller's asking price, but the home's appraised value instead — sometimes a difference of thousands of dollars.
Stinger said during negotiations he helps clients indicate how much they guarantee to kick in if the appraisal is lower than the asking price.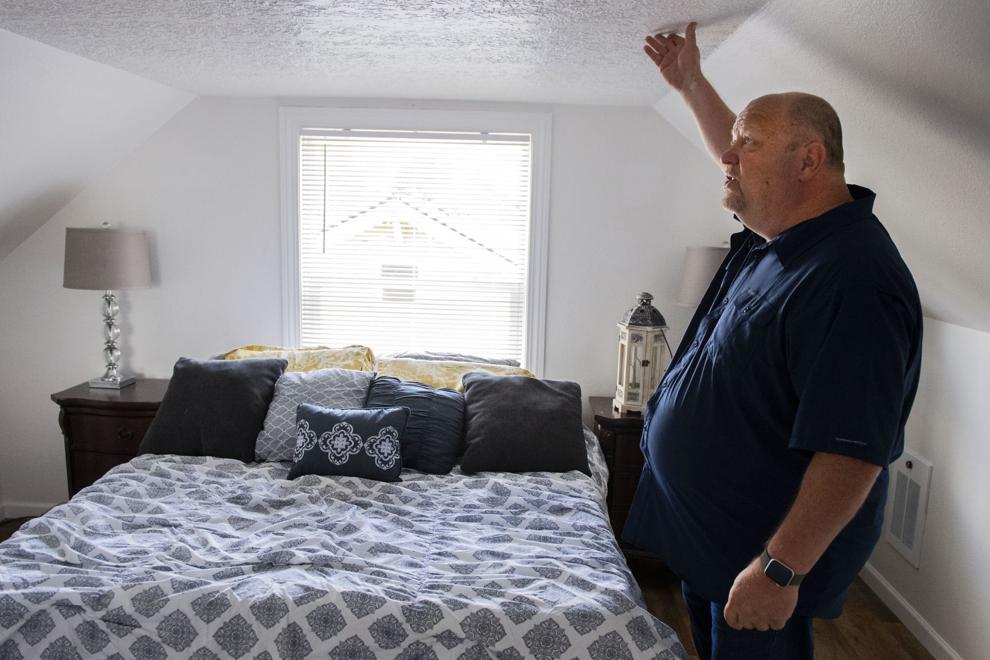 "The seller's market is demanding more and more creative measures by buyers to get them in a position to buy a house," he said.
Mortgage rates
Fibre Federal Credit Union Senior Vice President and Chief Credit Officer Joe Amrine said despite the high demand for houses, mortgage rates are lower today at his company than in June 2020.
"Your instinct would be as demand goes up, rates go up, but we just haven't see it," he said.
Homebuyers could see thousands of dollars added onto new home costs by revised state building codes.
The base-rate of a 30-year home loan is 2.75% as of Tuesday, Amrine said, but can rise depending on the lender's credit history.
Amrine said since mortgage rates started to dip in June 2020, the credit union has seen "significant" increase in home loan applications and amounts borrowed.
Market flip
Real Estate Broker Diane Lokan of John L. Scott Real Estate said at the beginning of the pandemic, low interest rates allowed buyers previously priced out of homes to afford a lower monthly mortgage payment.
An increased demand to buy local homes has driven up current area home prices nearly 20% above the year before.
If you thought the COVID-19 pandemic would squash the housing market, you might be surprised to learn that hasn't been the case.
The median closing price in Cowlitz County this year peaked in April at $373,000 — nearly 24% higher than April 2020. The May median closing price dropped about 5%, but is still $67,000 more than the median closing cost in May 2020.
Since the first quarter of 2019, Cowlitz County home prices have been below the local middle income family's threshold to pay the mortgage on an area median priced home, according to the Runstad Department of Real Estate at the University of Washington.
The Northwest MLS reports a decline in active county listings throughout 2021 compared to the year prior.
The change comes after the county government received millions of federal dollars to help renters since the pandemic began.
At the highest monthly rate of change this year, the not-for-profit reports a nearly 68% drop in houses and condominiums available to purchase in January 2021 compared to the year prior.
In May, Northwest MLS reports there was less than a month's supply of homes on the Cowlitz County market. Stinger said a roughly five-month supply would indicate a balanced market.