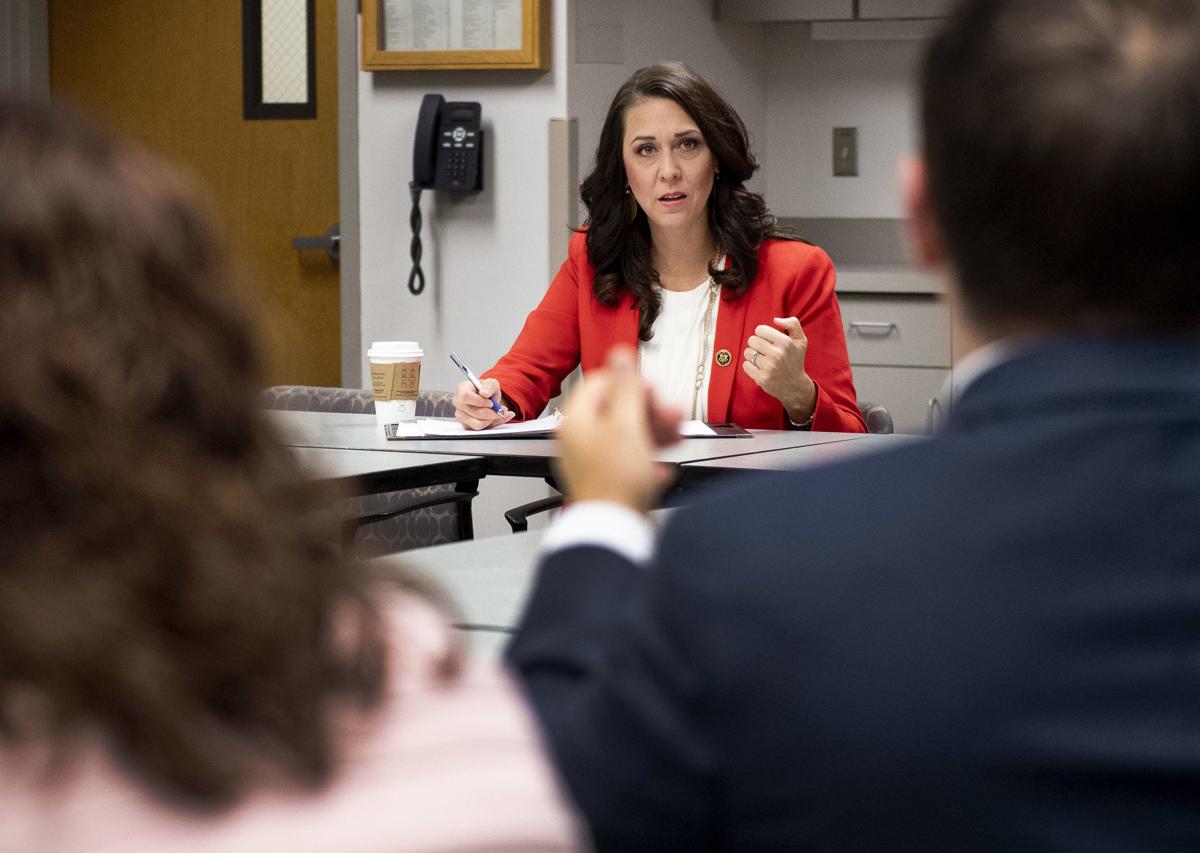 Southwest Washington Congresswoman Jaime Herrera Beutler announced Friday that she plans to vote against both articles of impeachment against President Donald Trump.
Herrera Beutler, a Battle Ground Republican, said in a press release that the obstruction of Congress article is "the least credible of the two." Congress and the White House disagreed over Congress's authority to compel testimony from White House officials, she said. Therefore, the officials were justified in bringing their subpoenas to a judge for review, she said.
"No one at the White House has defied a court order," Herrera Beutler said in the release. "The rushed timeline for this process set by House Democratic leadership is irrelevant, and the White House asking a court to settle a dispute is not an impeachable act."
The second article, which charges the president with "corrupt motives," is undermined by "the lack of firsthand testimony caused by Democratic leadership's rushed timeline," she said. House committee chairs instead relied on witnesses who offered second-hand testimony and assumptions based on what they heard from other White House officials, she said. And the witness who had a firsthand account of a conversation with the president, Ambassador Gordon Sondland, testified that the president told him there was 'no quid pro quo,' she said.
"I will not vote to impeach based on hearsay testimony from secondhand sources — to do so diminishes impeachment to a mere political disagreement," she said. "So I am a 'no' on both counts."
The impeachment centers on whether the president withheld nearly $400 million in military assistance for Ukraine in exchange for the new Ukrainian government to announce an investigation into former Vice President Joe Biden and his son, Hunter Biden. The president ordered administration officials not to testify in the investigation, leading to the obstruction of justice impeachment charge.
Herrera Beutler added that Ukraine did not open an investigation into Hunter and Joe Biden, as the president requested in a July 25 phone call. Further, the Ukrainian president says he was not pressured and the country eventually received the military aid, Herrera Beutler said.
In his late November testimony to the House Intelligence Committee, Ambassador Sondland conceded that Trump never told him directly the security assistance for Ukraine was blocked in exchange for the Biden probes, a gap in his account that Republicans and the White House seized on as evidence the president did nothing wrong, according to an Associated Press account. But the ambassador said his dealings with the president's personal lawyer, Rudy Giuliani, as well as administration officials, left him with the clear understanding of what was at stake.
"Was there a 'quid pro quo?'" Sondland asked. "With regard to the requested White House call and White House meeting, the answer is yes."
The rest, he said, was obvious: "Two plus two equals four."
A representative for Carolyn Long, a Vancouver Democrat who is challenging Herrera Beutler in the 2020 race, referred to her previous statements on impeachment.
On Oct. 31, Long criticized Herrera Beutler's vote against impeachment proceedings to investigate "serious allegations that have been raised concerning whether the President used his office to pressure a foreign government to interfere in our elections — a threat to the security of our democracy. Herrera Beutler chose to forego her constitutional responsibility and to vote against investigating these allegations. If I were in Congress today I would have voted yes."
The U.S. House of Representatives Judiciary Committee Friday morning voted along party lines — 23 Democrats to 17 Republicans — to approve charges of abuse of power and obstruction of Congress. The full House is expected to vote on the two articles next week. With Democrats in control of the House, the articles will likely be approved.
A trial would then be held in the U.S. Senate, which has a Republican majority that is unlikely to vote to remove the president from office.
Get local news delivered to your inbox!
Subscribe to our Daily Headlines newsletter.