Congresswoman Jaime Herrera Beutler (R-Battle Ground) and her Democratic challenger Carolyn Long met with The Daily News editorial board Wednesday. Here's a summary of what the candidates have to say about some major issues:
If elected, what would you do to fix the healthcare system?
Jaime Herrera Beutler said she wants to repeal and replace the Affordable Care Act (also called Obamacare). However, she voted against her party's attempt to replace it.
"One of the reasons I voted against the Republican healthcare bill was because of how it handled Medicaid. I don't want to see those people thrown off a safety net. We promised we'd put people in a better place, so I feel like we need to keep that promise," Herrera Beutler said.
She added she would not support cutting Medicare or Social Security, as Senate Majority Leader Mitch McConnell (R-KY) suggested earlier this month.
Long said she wants to improve the existing system and provide a public option for people to buy-into a government-run agency, thus creating competition for private insurance companies and driving down costs.
"We must immediately address the deficiencies of the (Affordable Care Act). It's not a perfect bill, but it's been under assault for eight years by the Republicans and also by this administration," she said. "The fact of the matter is it has provided coverage for 26 million Americans, and it's increasing in popularity."
She said Herrera Beutler has mischaracterized her position as in support of a single-payer system and is running against a "mythical Democrat."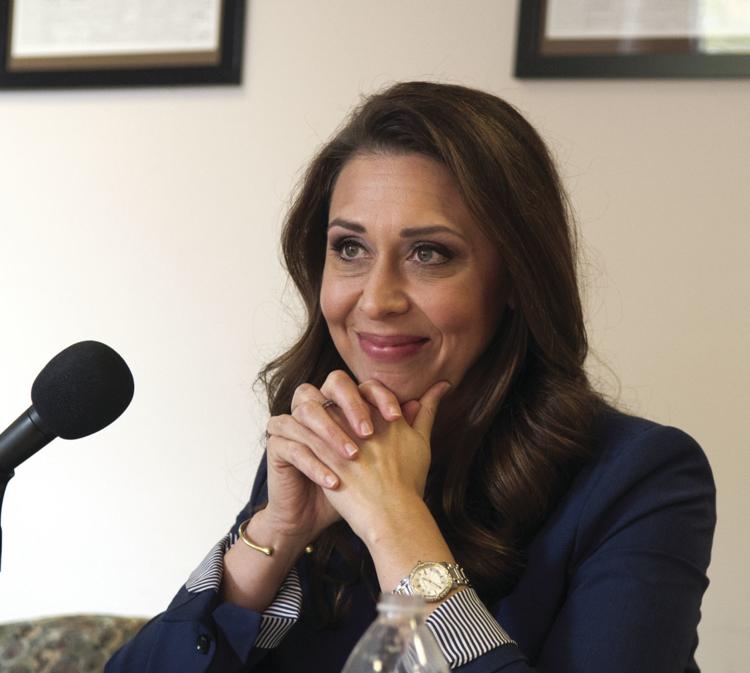 In 2015, the top 1 percent of families earned 26 times what families in bottom 99 percent earned, according to the Economic Policy Institute. And the Census Bureau found that for every $100 in white family wealth, black families hold just $5.04. What needs to be done to close this income gap?
Herrera Beutler said unemployment rates for women and minority groups are either at or near all time highs. And she said the average family in the 3rd District is saving $2,300 a year due to the tax cut passed in December.
"The Tax Cut and Jobs Act did exactly what we believed it would: It unleashed innovation and it spurred our economy. Our economy is growing at twice the rate it was just two years ago," she said.
Long responded that wage stagnation and rising costs of healthcare and housing mean that many Americans are still struggling and are often angry to hear that the economy is thriving. This income inequality, she said, can lead to political polarization.
"One of the ways that you can address income inequality, particularly as it disproportionately affects communities of color, is not to pass a tax bill that disproportionately favors ... corporations and high-income earners," Long said.
How can the U.S. reduce or control its deficit, which this year is nearly $900 billion, and reduce its $21.7 trillion national debt?
When pressed, both candidates pointed to cuts in federal defense spending as a way to reduce the national debt. Long called for a full audit of the U.S. Department of Defense.
Herrera Beutler said when Democrats were in power, their plan was to spend people's money. Now that Republicans are in power, she said, they have cut taxes and increased the national gross domestic product.
Long countered that the only time there has been a budget surplus was under Democratic leadership. She pointed to McConnell's comments as evidence that Republicans are going to consider cuts to benefit programs as a way to reduce the national debt.
You have free articles remaining.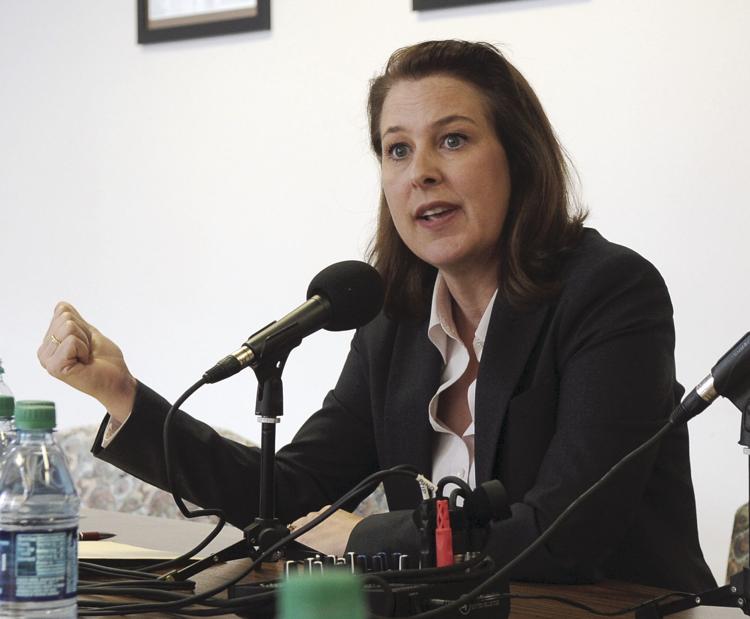 Herrera Beutler said the tax cuts will stimulate tax revenue, noting that tax collections are at an all-time high. Long called that approach "trickle down" economics that has never worked in the past and won't now. (Federal tax revenues have increased every year since at least 2012, when they were $2.45 billion, to an estimated $3.34 trillion for 2018. In the year the tax hikes have been in effect, revenues increased 2.4 percent.)
What specific actions need to be taken to fix the immigration system?
Both candidates said they want to improve the guest worker program and find a full fix for the so-called Dreamers who were brought to America as children.
Long said Congress has used what she called a "human rights crisis" of family separation at the border as leverage to build a border wall. She said she does not support a wall because it is "unnecessarily expensive," but said she would like to see enhanced border security like drones.
She added that people seeking asylum are often "demonized" for trying to flee violence in their home countries.
Herrera Beutler said she'd like to eliminate the visa system in favor of a merit-based system and fully fund a border wall. She said America benefits from people who want to move here, but said there needs to be laws in place.
"As the first Hispanic to serve Washington state federally, I don't think this is a brown issue or a white issue. This is about making sure we know who's coming in and who's going out," she said.
The proposed Millennium Bulk Terminals coal export facility in Longview has garnered national attention due to a lawsuit against Gov. Jay Inslee and the Department of Ecology. What specifically do you support to make federal regulation less burdensome and costly?
Herrera Beutler said she has worked with the U.S. Army Corps of Engineers to cut down on permit wait times and has eliminated two regulations for every one put on the books.
"We've heard (permit wait times) are stymieing everything from education and hospital growth to economic growth because it's death by a thousand cuts. It's really an ideology. If somebody doesn't want something to move forward, they'll slow-walk you for five years, which is not how the system is supposed to work," she said.
Long said she was concerned about major rollbacks of environmental regulations protecting air and water. She added that environmental protection and economic growth doesn't have to be mutually exclusive.
"(Regulations) are there to protect the environment for our children, the environment for us, and the environment for our future. Are there some that are burdensome? Absolutely. But to say that we should just be pulling them back two for every one because it sounds good for a political slogan isn't as thoughtful as we should be."
What do you admire about your opponent?
In an interesting exchange, both shared stories of their young daughters planning a political future.
"I'm not as worried about my opponent in this race. I'm worried about my daughter," Herrera Beutler said of her 5-year-old. "She said, 'I'm going to (run for office).' I said, 'Awesome, which office are you going to run for?' She said, 'Yours.' "
"This shows how much we have in common," Long responded, laughing. "Two weeks ago, my daughter, who's 13, to my horror and delight said she would (run against) me when she was 25. I think it's wonderful that strong female women can raise strong female women."