Southwest Washington Congresswoman Jaime Herrera Beutler is co-sponsoring a bill that would allow authorities to kill more sea lions, a proposal that could reduce the number of salmon they chomp down at Bonneville Dam.
Though the bill is supported by fishing organizations and state agencies, similar bills have failed to make it through Congress in three previous sessions.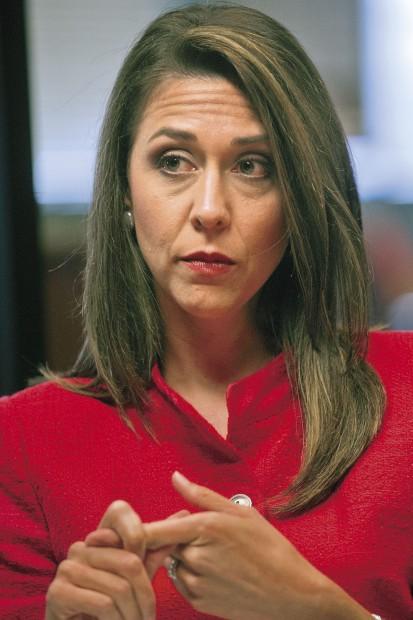 The bill co-sponsored by Beutler, R-Wash., and Rep. Kurt Schrader, D-Ore., would amend the Marine Mammal Protection Act to authorize tribal members — under the training of U.S. Fish and Wildlife Service — to kill California sea lions and harbor seals after multiple attempts at relocation have been unsuccessful.
Fishing rod maker Gary Loomis, a representative of the Coastal Conservation Association, supported the bill in a news release. So did Guy Norman, regional manager for the Washington Department of Fish and Wildlife. According to the release, the Columbia River Inter-Tribal Fish Commission also supports the bill.
According to a news release from Herrera Beutler, the last count of sea lions and seals intercepting salmon below Bonneville Dam was 7,000 in 2010.
Since then, the Washington Department of Fish and Wildlife has relocated sea lions from that area.
WDFW killed 15 sea lions at Bonneville last year; the bill introduced would allowed approximately 85 sea lions to be killed in a year.
The current form of the Marine Mammal Protection Act allows killing of sea lions only after a lengthy process, including the convening of an 18-member committee. Only specific animals identified as having eaten fish can be removed.
Herrera Beutler's bill would streamline the permitting process. It would also protect sea lion removal efforts against lawsuits, according to Herrera Beutler's spokeswoman, Amy Pennington.
Previous effort to kill sea lions have been successfully challenged in court by the Humane Society of the United States. The 9th U.S. Circuit Court of Appeals agreed with the Humane Society's contention that officials must explain why it's permissible to kill a natural predator while allowing anglers to inadvertently kill an equal or greater number of wild salmon.