Healthcare and health insurance likely will be a central issue in the upcoming election between Southwest Washington Congresswoman Jaime Herrera Beutler (R-Battle Ground) and her Democratic challenger Carolyn Long.
Even before the onset of a pandemic, polling showed affordable healthcare to be a top priority for voters in 2020.
The candidates, who fought a close race in 2018, sharply disagree on the Affordable Care Act (ACA), commonly known as Obamacare, which significantly reformed U.S. healthcare by requiring insurers to cover a list of benefits and prohibiting them from charging more for those with pre-existing conditions. Although the ACA insured millions of previously uninsured Americans, critics claim that insurance companies raised prices to comply with the new regulations.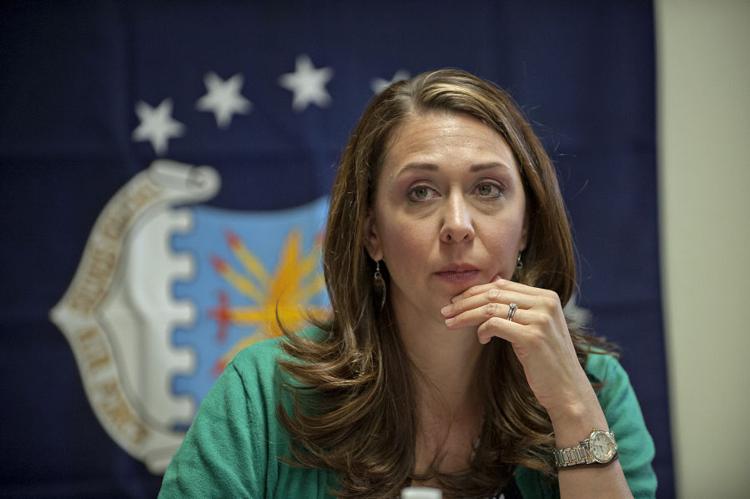 "It's still the law of the land, people are still using it, but it's still failing folks," Herrera Beutler said in a recent interview. "I don't see it as fixable because it's fundamentally limiting choice. I think the way you drive down cost is by expanding choice."
While Long aims to revise the act and pair it with a public option, Herrera Beutler has touted the number of times she's voted to repeal the ACA. Instead of a single replacement plan, Herrera Beutler points to the many piecemeal acts she's supported to create a safety net if the ACA is repealed. Now, the candidates face off as the Trump administration actively attempts to dismantle the ACA during a global health crisis.
Long has criticized Herrera Beutler for refusing to condemn Trump's effort to invalidate the ACA through the U.S. Supreme Court. The lawsuit could strip millions of Americans of their coverage, and has been called heartless and callous by top Democrats.
"The Republicans in office tried to legislatively get rid of it. They were unsuccessful, and now they're resorting to the courts," Long said. "It's reckless, it's cruel, and it's the opposite of what we should expect from public sector leaders during a time of a global pandemic."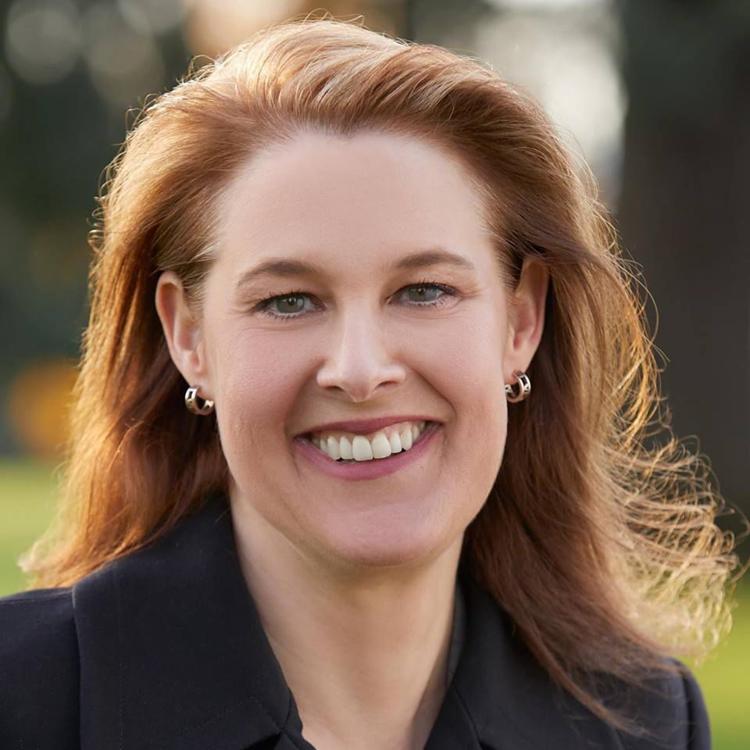 According to the Washington State Hospital Association (WSHA), more than 700,000 Washingtonians acquired health insurance because of the ACA. In a 2017 report, the hospital association estimated that the uninsured population in Southwest Washington's 3rd District fell from 13.9% of the population to 6.4% after the implementation of the ACA.
Although firm on her opposition to the ACA, Herrera Beutler famously broke from her party to reject House Republicans' plan to repeal it in 2017. The plan would have given states more flexibility by eliminating several federal mandates. It also would have allowed insurers to drop some benefits and charge more for individuals with pre-existing conditions. It would have left an estimated 20 million Americans uninsured, and Herrera Beutler criticized it for failing to lower healthcare costs and ultimately leaving Americans worse off.
Nevertheless, in April she voted against a nonbinding House resolution to condemn the Trump administration's support for a lawsuit that would overturn Obamacare.
The Trump administration's current attempt to invalidate the ACA through the Supreme Court is not matched with a significant replacement plan. Herrera Beutler says she isn't waiting for the court's decision, and is focused on passing legislation to create a safety net if the ACA is revoked.
"That's why I've been working to get legislation in place. So that, again, if the ACA doesn't pass the muster, we've got other things in place," Herrera Beutler said.
She pointed to her work on maternity issues, drug costs and transparency and expanding health coverage for seniors as legislation that will reform the healthcare system and provide a safety net so the ACA can be responsibly repealed.
"It would be silly to frame this as 'ACA and healthcare' or 'no ACA and no healthcare,' " she said.
Long, on the other hand, argues that the only way to ensure choice is to retain the ACA and add a public option — something Herrera Beutler insists would push the country closer to a government-run socialized healthcare system.
"The public option gives any individual in America … the opportunity to access government-provided insurance if they choose to do so," Long said. "If they choose not to do so, they can access their private insurance."
With the pandemic leaving nearly 10% of Washingtonians out of a job, Long says it's clear that the link between employment and health insurance makes people vulnerable to losing their coverage.
"What I've talked about consistently is that (the ACA and a public option) is an imperfect option for people, but it's one that we want to maintain so people don't fall through the cracks." Long said. "I just don't understand D.C. politicians who speak about (the ACA) in terms of a 'disaster,' particularly when they don't offer an alternative."
Neither the Washington State Medical Association (WSMA) nor the WSHA have endorsed a candidate, but both support retaining the ACA. The medical association originally supported the state's creation of a public option, called Cascade Care, although the organization ultimately opposed the final bill, citing concerns that the rate-setting provisions could result in "extremely limited provider options" for those who opt in.
The Medical Association noted that it doesn't support Medicare-for-All, the single-payer plan in which all Americans would be covered by government-run health insurance.
Despite her opponent's objections, Herrera Beutler continues to accuse Long of supporting Medicare-for-All.
Indeed, Long expressed support for Medicare-for-All in the past, saying she would vote for the plan in a Democrat-run House. But in 2020, she says her position is clear and does not include a government takeover of health insurance. According to Long, Herrera Beutler's insistence otherwise amounts to a smear campaign.
"Let me be clear: I do not support Medicare-for-All," she said. "I've consistently spoken about the need to retain and fix the ACA, especially the protections for pre-existing conditions, and then to expand upon it by including a public option and lowering the costs of prescription drugs."
In advocating for more affordable care, Long points to the fact that she has not taken corporate PAC money, unlike her opponent. Since 2019, Herrera Beutler has accepted over $45,000 from insurance and pharmaceutical companies, including Anthem, AFLAC and Blue Cross Blue Shield.
Get local news delivered to your inbox!
Subscribe to our Daily Headlines newsletter.