Natalie Bargen hates needles, but on Thursday morning she received the first dose of the Pfizer COVID-19 vaccine at PeaceHealth St. John Medical Center.
"I want COVID to be done," the 16-year-old said. "Anything I can do to help that. I did a lot of research before, and I think Pfizer is a good option."
Just minutes before, 14-year-old Ryan Parks, accompanied by her mom and younger sister, received her first dose.
"It's a good idea for everybody to be vaccinated, I think," she said. "I just want things to go back to normal."
The state approved the Pfizer vaccine for 12- to 15-year-olds May 12, following federal recommendations. The two-dose vaccine is the only one currently authorized for those 17 and younger.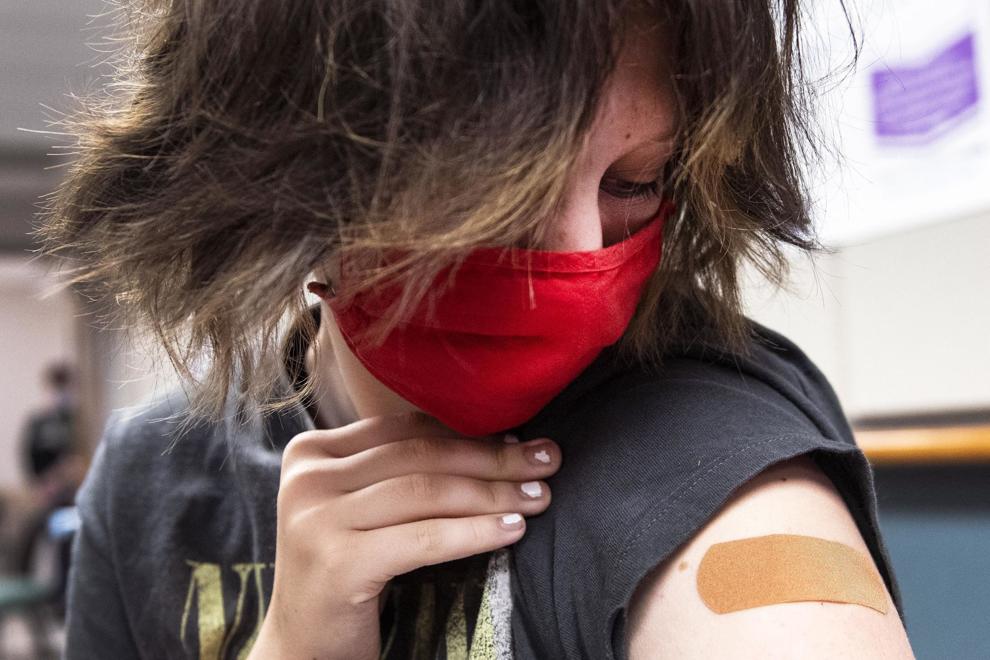 Children younger than 18 need a parent's consent for most medical procedures in the state, including immunizations.
No hesitation
Ryan's mother, Tiffany Parks, said she wanted her daughter to get the shot but it was Ryan's decision.
"She's really nervous about getting shots, and for this one she didn't even hesitate," Parks said.
Support local news coverage and the people who report it by subscribing to The Daily News.
Parks said she received her second dose of the vaccine about four weeks ago. It was "super easy" to set up an appointment for Ryan once 12- to 15-year-olds became eligible, she said.
"It was important for us that everybody stays safe," Parks said. "She's in sports and school. We don't want to get sick and we don't want others to get sick."
PeaceHealth St. John offers vaccines to those 12 and up by appointment or walk-in.
Pfizer availability
Kaiser Permanente's Longview clinic, as well as local pharmacies, including Safeway and Walmart, may offer Pfizer according to the state's vaccine locator tool.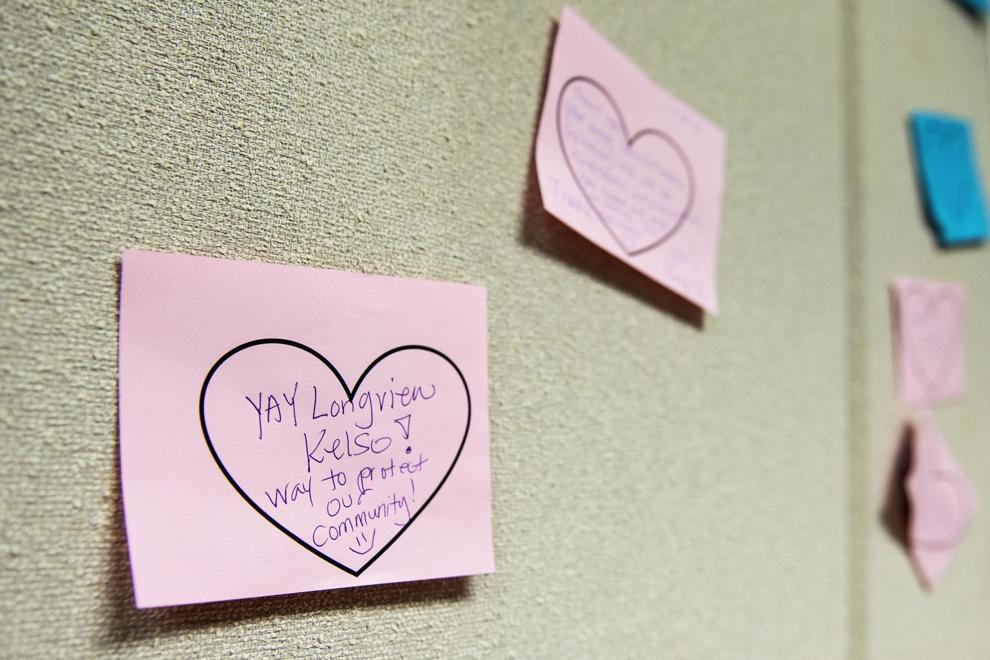 The Child and Adolescent Clinic offered COVID-19 vaccines to its patients for the first time Friday. The clinic had about 50 doses and appointments filled up throughout the week, said Clinical Department Manager Angela Orth.
The clinic did not offer vaccines right away because of Pfizer's cold storage requirements, but was able to after regulators loosened temperature restrictions, Orth said.
"We're excited to get back to our own patients, to do it here," she said.
The clinic offered appointments until 6 p.m. so parents could bring their kids by after work, Orth said. Next time the clinic offers doses, it likely will expand afternoon and evening availability, she said.
Nurse Practitioner Mary Alice McCubbins said clinic staff members have been talking about the vaccine since it first became available and encouraging families to get it all along. The clinic first directed parents to locations where Pfizer was offered, but studies show many are more comfortable getting their children the shot at their primary care clinic, she said.
Many kids are embracing the vaccine after seeing their families affected by the pandemic, McCubbins said.
"They're feeling the same thing as adults. They're doing something to keep everybody safe," she said.
Although younger kids are less contagious and less likely to get severely ill, they still can spread COVID-19, get sick or die, according to the Department of Health.
About 18% of Washington's total COVID-19 cases were among those 0 to 19 years old, almost double the amount of cases in those ages 65 and older at 10%, according to the state Department of Health. As of May 11, Cowlitz County youth also accounted for about 18% of the county's total cases.
Cowlitz County youth ages 0 to 19 had the largest proportional increase in COVID-19 cases from mid-March to mid-April, according to the health department's latest data report. The department is investigating the cause of the increase, the report says.
Being able to vaccinate more kids should help curb that increase, County Deputy Health Officer Dr. Steve Krager said.