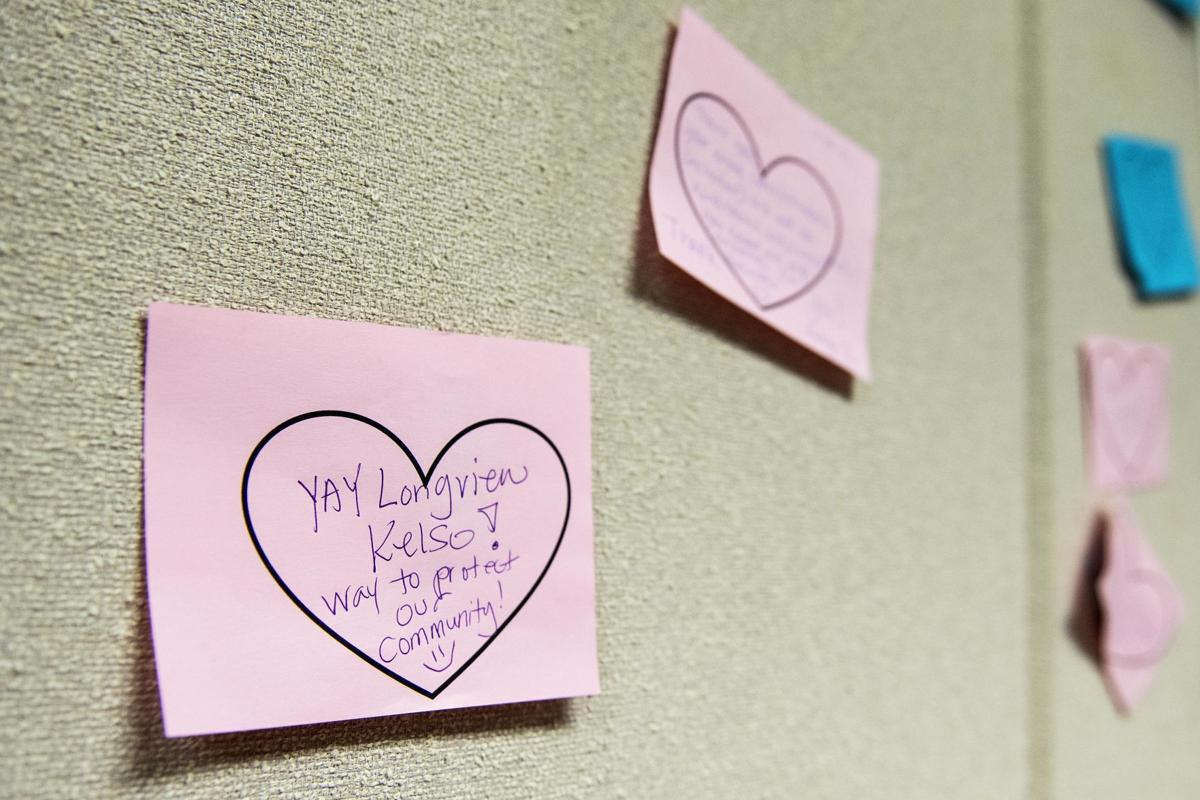 As the state and local COVID-19 vaccination rate slows, health officials are concerned more transmissible variants and a false sense of security may cause cases to increase among unvaccinated people. 
About 67.8% of Washington residents 16 and older had initiated vaccination as of Tuesday, including 174,450 people who had received vaccination through the Department of Defense or Veterans Affairs. 
Gov. Jay Inslee has said the state will fully reopen at the end of June or when 70% of state residents age 16 and older have one vaccine dose, whichever comes first.
Between 140,000 to 170,000 residents need to initiate vaccination to reach that goal, said Secretary of State Umair Shah Wednesday during a Department of Health briefing. When the state reaches 70% of those 16 and older initiating vaccination, more than 2 million residents will still be unvaccinated. 
"We are absolutely, in the field of public health, concerned that people think we're completely done with the pandemic when we hit a goal," Shah said. "We are really concerned that folks are going to think we're at 70% and therefore you don't have to worry about anything and that may make vaccinations drop off. ... We want the message to continue to be get vaccinated." 
The statewide vaccination rate increased last week after dropping since late May, but the average number of doses given per day is about half the amount it was earlier this spring. 
It's too early to tell exactly how much, the state's "Shot of a Lifetime" vaccine lottery and giveaways seem to be helping spur vaccinations, said state health officials. 
Inslee on Thursday announced a separate lottery for active military duty members, their families and veterans vaccinated through these programs who couldn't be included in the other drawing. 
Cases and variants
Statewide, recorded COVID-19 cases are flattening after declining since early May. 
In Cowlitz County, COVID-19 cases have leveled off, with a seven-day average of 15 cases as of June 8. Cases decreased after a bump from mid- to late-May, when they peaked at a daily average of 22 cases.  
The majority of cases, hospitalizations, deaths in the state are among unvaccinated people, said Acting State Health Officer Scott Lindquist Wednesday. 
Washington has recorded 2,039 breakthrough cases, or COVID-19 cases among fully vaccinated residents, as of June 12. Lindquist said the number is not higher than expected. 
About 78% of the breakthrough cases had symptoms and the others were identified through outbreak investigations, Lindquist said. About 10% have been hospitalized and 36 people have died, most of those with underlying health conditions, he said. 
Cowlitz County has recorded 59 breakthrough cases as of June 9, according to the health department. Of those, 35 had symptoms, five have been hospitalized and three have died. The cases represent 0.14% of fully vaccinated county residents as of June 5. 
The state Department of Health is genotyping all breakthrough cases to see what virus strain the person was infected with, and if any variants account for a predominate share of cases, Lindquist said. 
Washington sequenced about 11% of cases in May. The most common variant in the state is the B.1.1.7 variant from the UK, now referred to as the alpha variant. 
About 1.8% of Cowlitz County cases have been genetically sequenced, according to the county health department. As of June 8, 16 cases of the P.1, or gamma, variant from Brazil, eight cases of the alpha variant, and nine cases each of two California variants had been identified in Cowlitz County cases. 
Lindquist said the fast-spreading delta variant, first identified in India, is present in Washington and is increasing. The variant is not causing an increase in hospitalizations or deaths in the state right now, he said.
About 3% of Washington's breakthrough cases are those infected with the delta variant, which is less than average, he said.
Companies that manufacture vaccines are also considering booster shots.
Lindquist said the most concerning variant in Washington right now is the P.1 strain, now known as gamma variant, first identified in Brazil. The variant is the second-most identified in the state, and has been linked to a higher hospitalization rate, he said. 
"Only thing I can say is get vaccinated so we can hinder the spread of these dangerous variants in the state," Lindquist said.