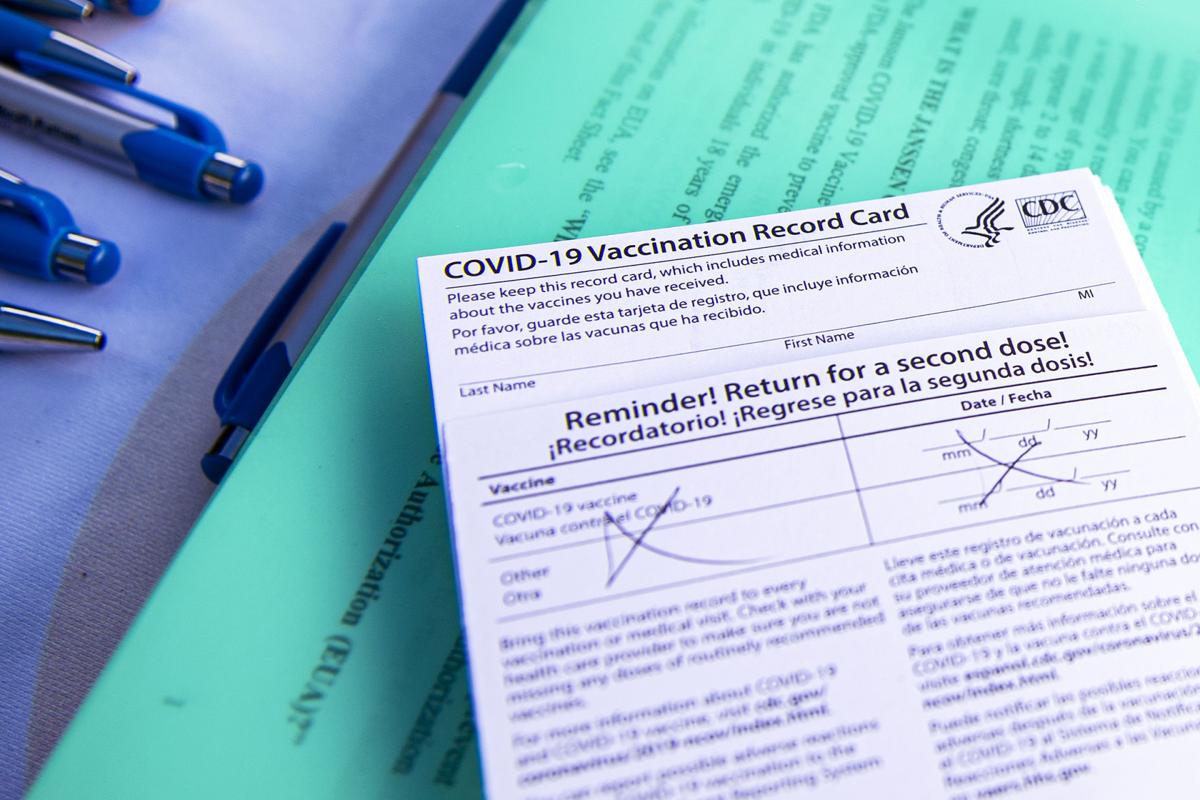 PeaceHealth and Kaiser Permanente are requiring employees receive a COVID-19 vaccination or qualifying exemption, the organizations announced this week.
The mandates are part of an effort to protect staff, patients and the community as COVID-19 cases and hospitalizations increase nationwide, according to the organizations.
PeaceHealth's requirement applies to all workers, including providers, students, contractors, vendors and volunteers, starting Aug. 31.
Unvaccinated individuals will be regularly tested for COVID-19, as well as subject to additional masking, potential reassignment to non-patient care settings and other safety protocols, according to the Tuesday press release.
"Though nearly 80% of PeaceHealth caregivers already have been vaccinated, the rise in hospitalizations in our communities is a stark reminder that we are facing a public health emergency and we must do more," said Dr. Doug Koekkoek, PeaceHealth's chief physician executive. "We believe all healthcare workers who are medically able should get a COVID-19 vaccine to keep themselves, our patients and our communities safe."
About 69% of the nearly 1,600 workers at PeaceHealth St. John and PeaceHealth's Longview clinics are vaccinated, according to the organization.
The number of fully vaccinated employees likely is higher than PeaceHealth's records show because some received the vaccine outside the organization and haven't shown documentation, Koekkoek said during a press briefing Tuesday.
Koekkoek said the goal is to have all employees receive both doses by the end of the month, but PeaceHealth recognizes that may not be possible given the time between doses. The organization will work with employees on a case-by-case basis to create a vaccination plan, and no one will lose their position if they are moving forward, he said.
Workers can apply for a medical exemption and will be required to show documentation of their qualifying condition, Koekkoek said.
PeaceHealth officials are hoping there will be "really rare instances" of staff refusing the vaccine, Koekkoek said. Those individuals will work with employee health, and some may have accommodations, such as working remotely or in a different environment, he said. Officials hope there will not be a change to PeaceHealth's workforce, Koekkoek said.
COVID-19 outbreaks at PeaceHealth hospitals, including a mid-July outbreak at PeaceHealth Southwest Medical Center in Vancouver, did not directly play into the organization's decision, Koekkoek said.
The recent increase in COVID-19 cases, hospitalizations and how busy the hospitals are pushed the change, he said. Across the PeaceHealth system in Washington, Oregon and Alaska, COVID-19 hospitalizations increased from 24 on July 16 to 107, Koekkoek said. About 95% of patients hospitalized with COVID-19 are unvaccinated, he said. As of Tuesday, nine COVID-19 patients were hospitalized at PeaceHealth St. John.
Hospital occupancy is at the highest levels seen to date in 2021 due to increased COVID-19 transmission, patient demand, and hospital staffing challenges, according to the state Department of Health. More than 600 people are hospitalized with COVID-19 in Washington, an increase of more than 20% from last week.
Cowlitz County's seven-day COVID-19 case rate was 33 as of July 27, up from 16 as of July 20.
The delta variant is the dominant strain in Washington, making up about 76% of genetically sequenced cases, according to the department.
Kaiser Permanente announced Monday it will make COVID-19 vaccines mandatory for all employees and physicians. The organization set a Sept. 30 target date to achieve a fully vaccinated workforce, according to a press release.
As of July 31, 77.8% of Kaiser Permanente employees and more than 95% of medical group physicians have been fully vaccinated, according to the organization. Kaiser includes more than 216,000 employees and more than 23,000 physicians. The Longview clinic has about 200 workers, including physicians.
Unvaccinated employees and physicians will be required to become fully vaccinated for COVID-19 or apply for medical or religious exemption. Employees will be provided additional education on the safety and efficacy of the COVID-19 vaccine and will receive paid administrative time to get vaccinated on site or at other locations, according to Kaiser. The organization is working with its labor unions on implementation of the employee vaccination mandate and also will coordinate with local, state and federal laws, the press release states.
"Large groups of unvaccinated people are fueling the current increase in cases and 97% to 99% of COVID-19 hospital admissions are unvaccinated patients," said Greg A. Adams, chair and chief executive officer of Kaiser Foundation Hospitals and Health Plan, Inc. "Making vaccination mandatory is the most effective way we can protect our people, our patients and the communities we serve."