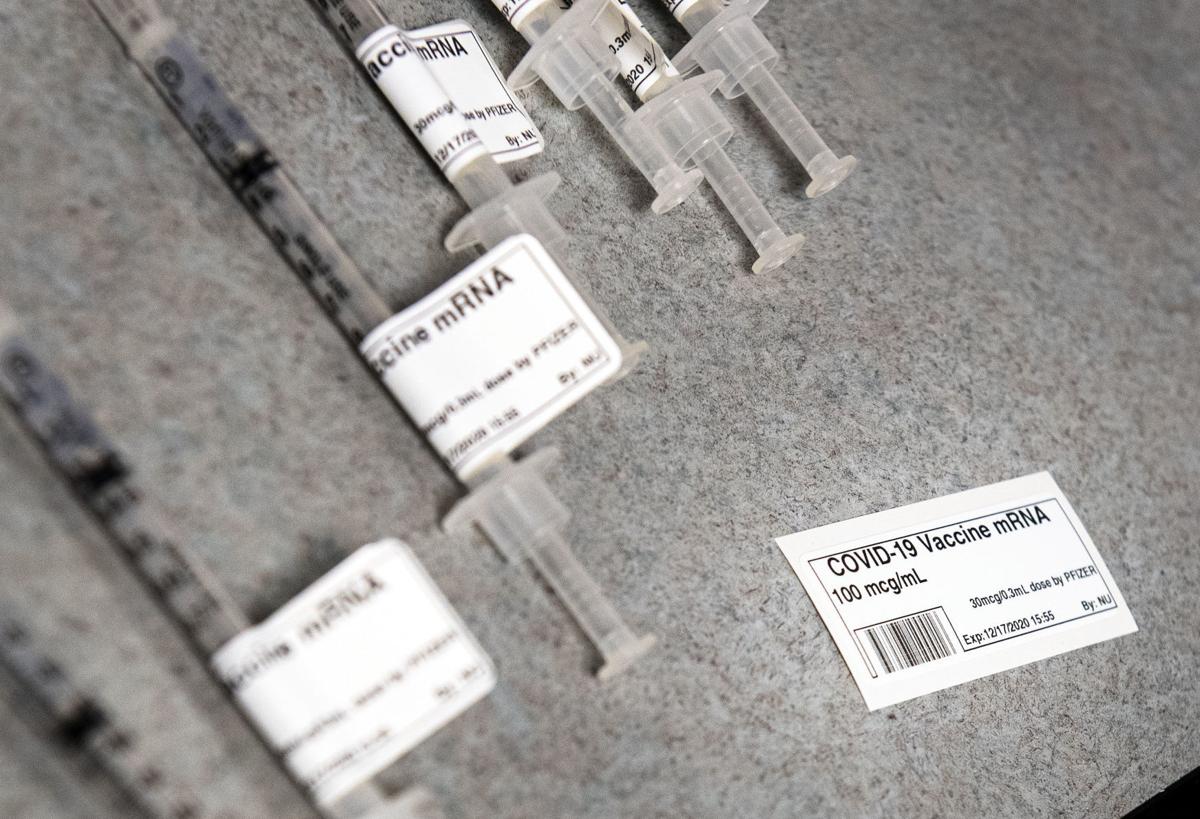 Gov. Jay Inslee on Friday updated the criteria for counties to stay in Phase 3 of the state's reopening plan, which may improve Cowlitz County's chances for staying in Phase 3.
The state will evaluate the counties Monday, with any changes taking effect the following Friday. Monday's evaluation will be the first since the state moved into Phase 3 on March 22.
A county will be moved back a phase if it fails both metrics for case counts and hospitalizations, Inslee clarified.
"Given the incredible progress on vaccinations and our focus protecting people from severe illness, we believe analyzing and requiring both metrics together is the right approach to make sure we're considering the connection between COVID cases and our medical system and hospitalizations," Inslee said in a statement.
Support local news coverage and the people who report it by subscribing to The Daily News.
Larger counties with more than 50,000 people will move to Phase 2 if they have more than 200 new COVID-19 cases per 100,000 per 14 days and more than 5 hospitalizations per 100,000 per seven days.
Cowlitz County recorded about 241 new cases per 100,000 people from March 15-28, according to the most recent complete data from the state Department of Health.
The county also was above the threshold for hospitalizations, with 5.5 new COVID-19 hospitalizations per 100,000 people from March 14-20.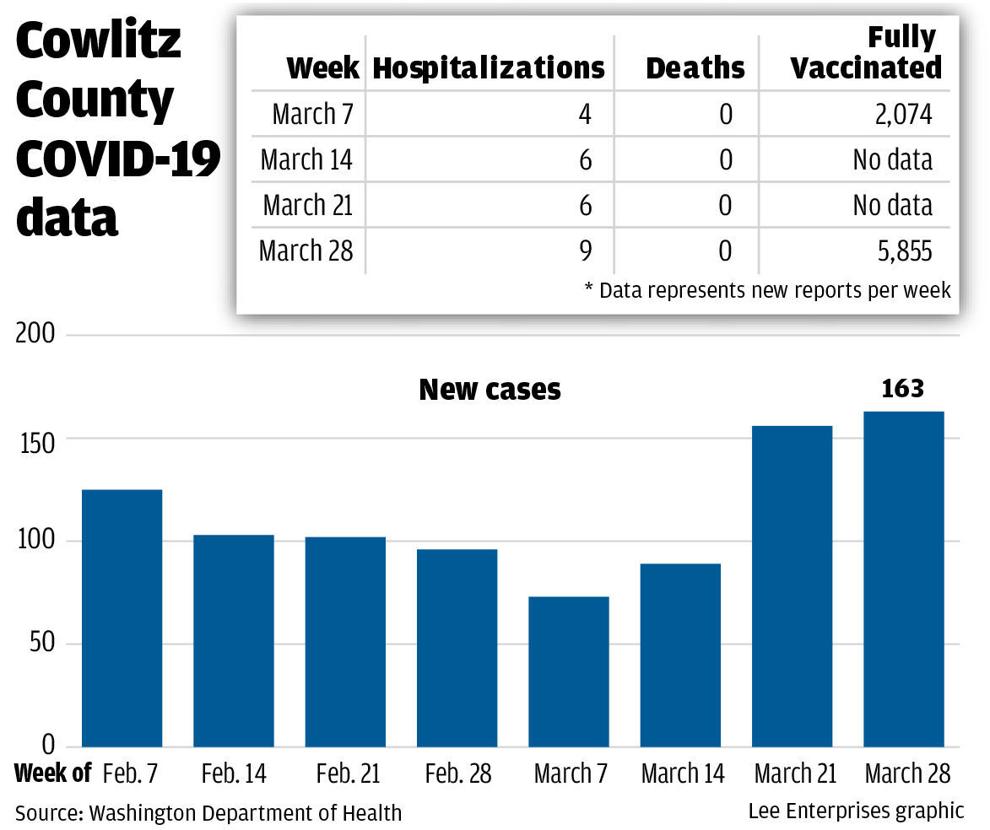 The state will evaluate counties Monday using the most recent complete data the state has comparable for all counties, Deputy Secretary of Health Lacy Fehrenbach said Thursday.
After Monday, the state will next re-evaluate counties May 3.
Cowlitz County reported 32 new cases Friday, bringing its total to 4,871. PeaceHealth St. John had three COVID-19 patients as of Friday morning.
The state Department of Health reported Thursday increasing cases counts and hospitalizations across Washington.
"As we work to get more and more people vaccinated, our collective behavior still matters a lot," Acting State Health Officer Scott Lindquist said in a press release. "Right now, 80% of our state's population is still susceptible to the virus, and we're seeing increasing circulation of variants that spread more easily. This is particularly concerning when we're already working from a higher baseline than we saw before previous waves. These restrictions won't last forever, but they are still needed as we work to vaccinate more people."
Appointments for the Cowlitz County Health and Human Service's Sunday vaccine clinic at the fairgrounds were still available as of Friday afternoon. Eligible people can check appointment availability at www.co.cowlitz.wa.us/CovidVaccine.
Those unsure if they are eligible can check at doh.wa.gov. All residents 16 and older will be eligible starting April 15.
The county announced the clinic Tuesday and has continued to push out messaging on the health department Facebook page and website, Communications Manager Stefanie Donahue said.
Donahue said the department also sent emails about the upcoming clinic to eligible groups and community partners via its internal email distribution lists.
Vaccine won't go to waste if appointments go unfilled, Donahue said. Safeway, which administers the vaccines at the site, will offer any remaining doses at their pharmacy locations, she said.
The Veterans Affairs Portland Health Care System is accepting COVID-19 vaccination appointments for a one-day clinic Sunday, April 18 at Mark Morris High School.
The site will administer the Johnson & Johnson single-dose vaccine by appointment only from 8 a.m. to 4:30 p.m.
All veterans, spouses or caregivers or CHAMPVA recipients can sign up by calling 503-273-5100 between 8 a.m. and 4 p.m. Monday through Friday.
Those not enrolled for care with VA Portland are asked to complete the form at https://bit.ly/3uCfD3j and bring it with them to the event.