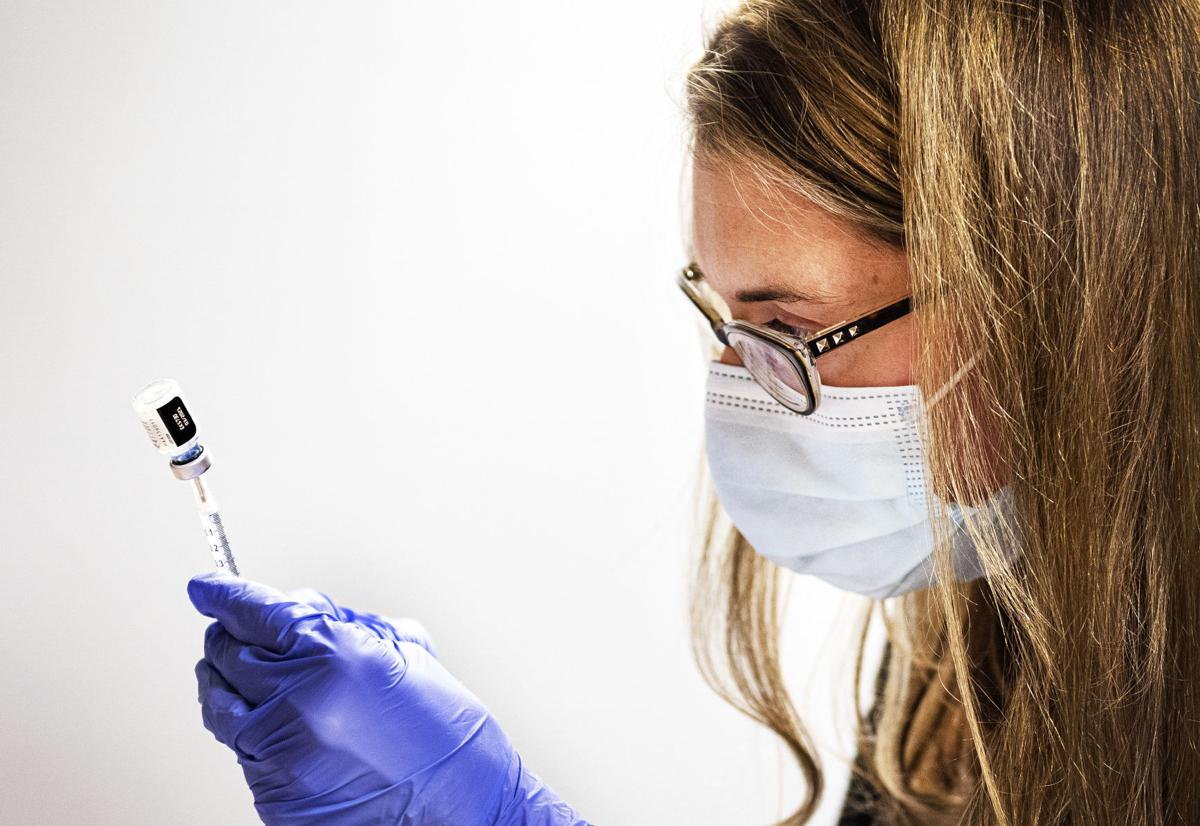 As Washington hospitals, including PeaceHealth St. John Medical Center, report an increase in pregnant COVID-19 patients, doctors are urging caution and vaccination to avoid illness or increased risks to the pregnancy.
"We definitely recommend that pregnant women or women trying to get pregnant do get the vaccine because the benefits outweigh potential risks," said Dr. Robert Cruz, obstetrician-gynecologist at PeaceHealth's women's health clinic in Longview.
PeaceHealth didn't have many COVID-19 positive pregnant patients until the past month, as cases overall increased, Cruz said. The organization has seen more patients with symptoms and an uptick in poor outcomes, such as preeclampsia, he said.
Preeclampsia and related disorders are characterized by a rapid rise in blood pressure that can led to seizure, stroke, multiple organ failure and even death, according to the Preeclampsia Foundation. Most patients with preeclampsia will deliver healthy babies and fully recover, but some will experience complications, which may be life-threatening, according to the foundation.
"Normally with these issues we see maybe one or two a year, in the past month we've seen that same amount," Cruz said. "It's always concerning to see that uptick that's out of the norm."
Dr. Linda O'Neal Eckert, specialist in obstetrics at Harborview Medical Center in Seattle, said during a news briefing Tuesday the hospital had quite a few pregnant patients with COVID-19, including some in the intensive care unit (ICU). She said a study published in August looking at more than 800,000 pregnant patients from nearly 500 hospitals across the United States found higher risks of death, intubation and early labor for those with COVID-19.
Pregnant people are less likely to be vaccinated and are at higher risk of severe illness from COVID-19 when compared to non-pregnant people, according to the Centers for Disease Control and Prevention.
Cruz said many patients are concerned about how the vaccine works.
The vaccines teach immune systems to recognize the COVID-19 virus and jump starts creation of antibodies. The vaccines won't incorporate into the DNA of a cell. None of the vaccines contain live viruses or cause infection from COVID-19.
Pregnant people were not included in the first clinical trials for the vaccines, but early data collected over the past year did not find any safety concerns for pregnant people who were vaccinated or their babies, according to the CDC.
Many doctors were not strongly recommending vaccines for pregnant patients when shots were first available because data was limited, Cruz said. With more and better data suggesting vaccines are safe, PeaceHealth and medical institutions including the Society for Maternal-Fetal Medicine and the American College of Obstetrics and Gynecology are recommending the vaccine.
"We know there's always concern when a baby and future pregnancy is involved," Cruz said. "Vaccination is one way we can help pregnant people and those trying to get pregnant especially through this day and age."
PeaceHealth recommends the vaccine to patients as much as possible, but will not deny care to unvaccinated people, Cruz said.
Cruz said he continues to caution his patients, and anybody, to use good hand hygiene and try to separate from others, "which can be tiresome."
"It's hard, especially with pregnancy, which is supposed to be such a joyous occasion when we want to celebrate with loved ones and to not be able to share can be very disheartening," he said. "But I want to tell people to be careful."