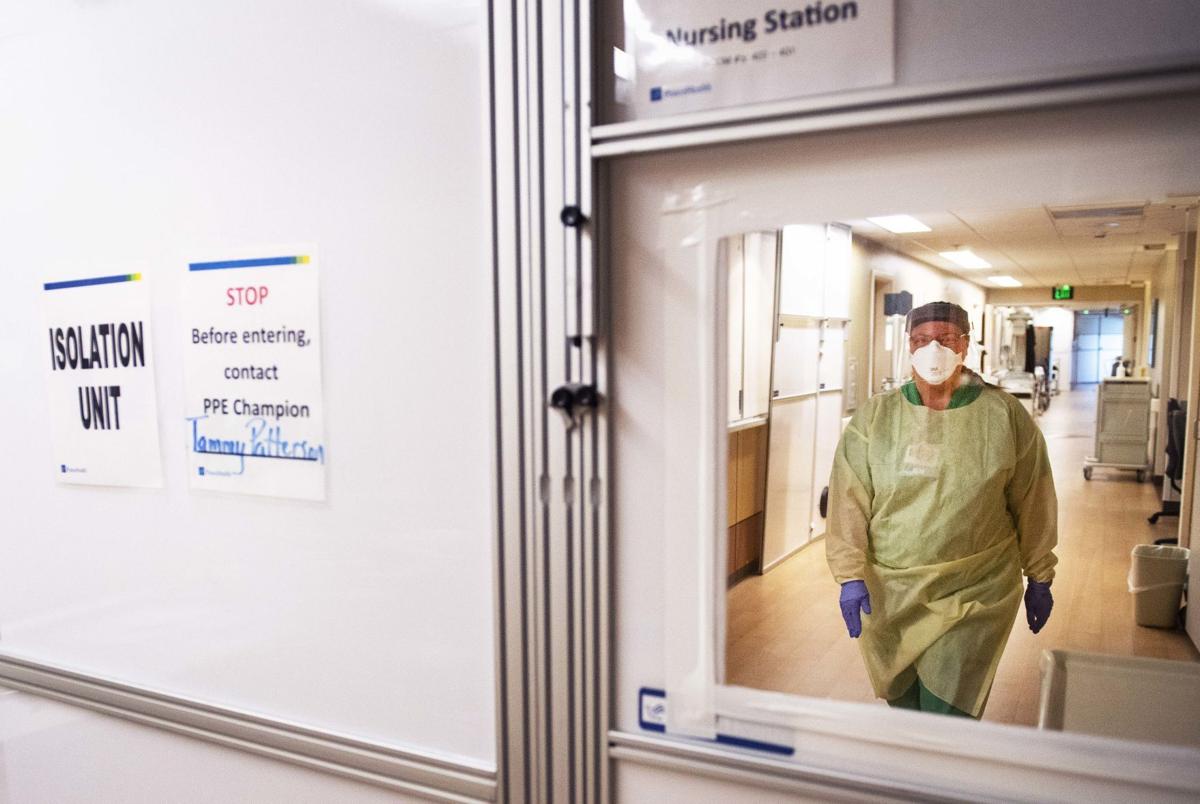 State health officials are urging residents to continue pandemic safety measures, along with getting a COVID-19 vaccine, as cases rise across the state.
"We're concerned that we're starting see potentially the beginning of a fourth wave," State Secretary of Health Dr. Umair Shah said Wednesday. "It's hard to know but we really recognize that any progress we've made from the third wave appears to have plateaued and now we're moving moving in a direction that's concerning to all of us."
The increase in COVID-19 cases and hospitalizations in many counties across the state is partly because of the variants but largely because of people's behaviors, Acting State Health Officer Scott Lindquist said Wednesday.
The first case of the more easily spread United Kingdom variant was identified in Cowlitz County, according to a state report.
"Now that we know more contagious variants are circulating in the community, it is important we continue to wear face coverings, practice physical distancing and avoid gatherings," said Health and Human Services Communications Manager Stefanie Donahue.
The average number of new COVID-19 cases in Cowlitz County rose from eight new cases per day from March 9-15 to 30 new cases per day from March 30-April 5, Donahue said. The spike was most pronounced in adults ages 20 to 49.
The county reported 41 new COVID-19 cases Thursday, bringing its total to 5,013.
Support local news coverage and the people who report it by subscribing to The Daily News.
Along with the one B.1.1.7 variant case, seven Cowlitz County residents were infected with the B.1.427 variant and three with the B.1.429 variant, according to the state Department of Health's weekly variant report. The latter two variants were first detected in California.
Early evidence shows the UK variant is about 50% more transmissible and likely leads to more severe illness, according to the Centers for Disease Control and Prevention.
As of Tuesday, 500 cases of the UK variant have been detected in Washington, according to the Department of Health's report.
Two potentially more transmissible COVID-19 variants first detected in California were found in nine Cowlitz County cases, Cowlitz County Heal…
The B.1.429 California variant is the most common in all the state's cases, with nearly 1,050 detected, according to the report. The California variants are about 20% more transmissible, according to the CDC.
Washington is sequencing between 5% and 10% of positive specimens, with 7.6% of all cases sequenced in March, according to the report.
About 1.5 million newly eligible people will join the 5 million already eligible to receive a COVID-19 vaccine Thursday.
Shah said although vaccinations are increasing, most Washington residents still are unvaccinated. Vaccine eligibility opened to all residents 16 and older Thursday.
Appointments for the Cowlitz County Health and Human Service's Sunday vaccine clinic at the fairgrounds were still available as of Thursday afternoon. Everyone 16 and older are eligible and can check appointment availability at www.co.cowlitz.wa.us/covidvaccine.