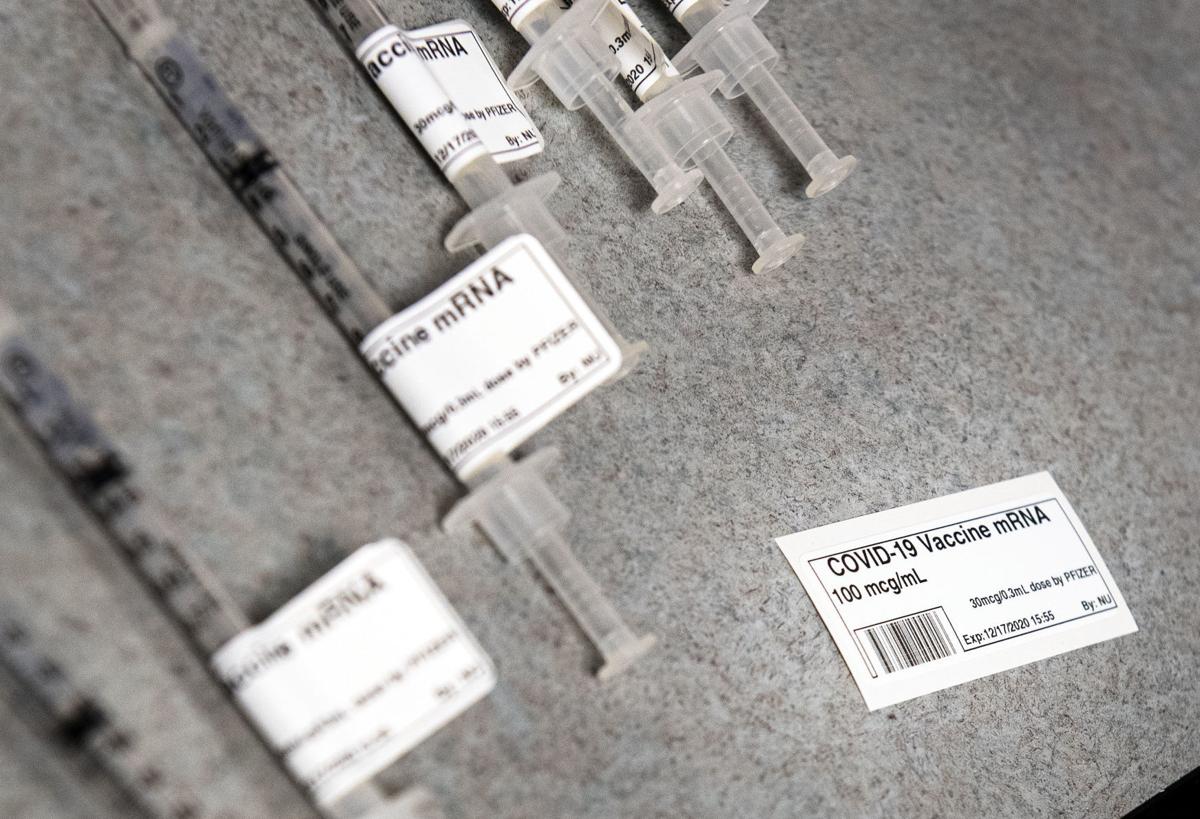 Cowlitz County recorded 15 new COVID-19 deaths in the last two days, with 153 total, according to the state Department of Health data dashboard.
The county has recorded 48 virus deaths since the beginning of August, 31% of its total.
Cowlitz County's seven-day rate of new COVID-19 deaths per 100,000 people was four times higher than the state's from Aug. 3 to Aug. 9, the most recent complete week of data, according to the department.
The county's COVID-19 cases appear to be flattening and possibly decreasing. Cowlitz County Friday recorded 52 new confirmed COVID-19 cases, bringing the total to 9,447 confirmed and 1,088 probable cases.
The county recorded 1,080 new cases per 100,000 people from Aug. 20 to Sept. 2, down from 1,179 cases per 100,000 from Aug. 16 to Aug. 29.
Cowlitz County's case rate still is higher than the state average of 609 new cases per 100,000 people.
The county's COVID-19 hospitalization rate also appears to be slowing, with about 52 new admissions per 100,000 from Aug. 26 to Sept. 1, down from the peak of about 69 hospitalizations from Aug. 21 to Aug. 27.
PeaceHealth St. John Medical Center had 40 COVID-19 inpatients as of Friday, down from 62 one week ago.
As of Wednesday, 52.4% of Cowlitz County residents had initiated vaccination and 47% were fully vaccinated. About 61.5% of Washington residents had received at least one shot and 55.7% were fully vaccinated as of Wednesday.
COVID-19 cases have increased across the state, but have gone up higher where vaccination rates are lower, said Dr. Steve Krager, Cowlitz County deputy health officer during a news briefing Wednesday. The county has seen an uptick in vaccinations in the last couple weeks, which will hopefully continue, he said.
The health department encourages people to talk to their healthcare providers about the vaccines, but officials are "fighting against a lot of misinformation," Krager said.
"It's a difficult struggle. What I'd love to have is leaders in our county step up and promote vaccination for our community," he said. "Long term, to prevent deaths from COVID-19 we really need people to get vaccinated."