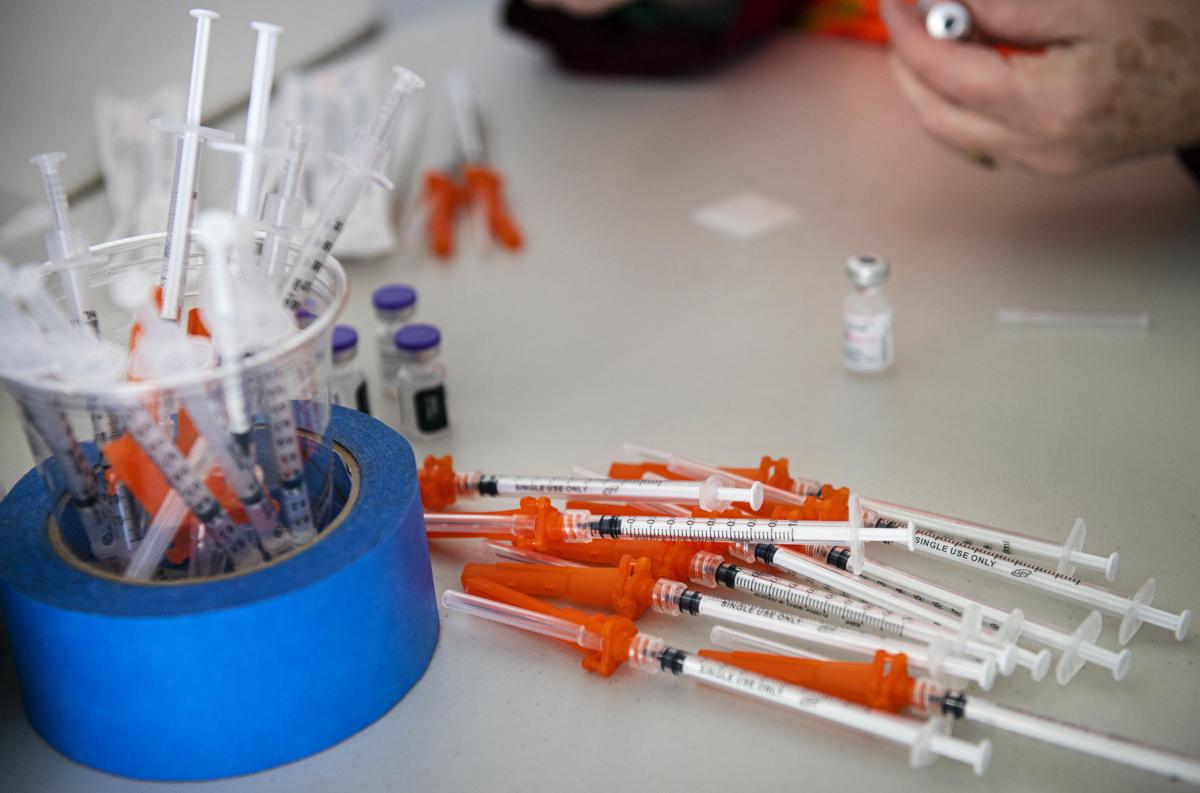 Cowlitz County Health and Human Services is holding two mobile COVID-19 vaccination clinics in the next week to help make it more convenient for residents.
The county health department is partnering with the Ethnic Support Council and the Child and Adolescent Clinic to administer Moderna vaccines Saturday in the Wallace Elementary School cafeteria.
The clinic will prioritize second doses for about 50 people who received first doses at the location May 22, according to the health department. People 18 years old and older are welcome to arrive without an appointment for their first or second dose while supply lasts.
Washington is on track to reach 70% of people 16 and older receiving at least one dose of the COVID-19 vaccine on or before its June 30 reopen…
Anyone who gets a first dose at the site will need to schedule a second dose elsewhere and will receive instructions Saturday.
The health department also will hold a vaccine clinic June 24 at the Lone Fir Resort in Cougar.
Vaccinations at all locations are free and health insurance is not required.
People who need help getting to a vaccine clinic can call Community in Motion at 360-762-5292 at least two business days prior for a free ride.
Cowlitz County Health and Human Services is using vaccination data broken down by region, age and race/ethnicity to help organize mobile clinics.
Rural southeast Cowlitz County, which includes Cougar and Ariel, has the lowest and slowest growing COVID-19 vaccination rate within the county, according to the county's most recent data report.
As COVID-19 vaccination has slowed statewide, some age groups and regions of Cowlitz County have seen larger increases in residents receiving …
As of Saturday, about 54% of county residents 16 years old and older had initiated vaccination and about 48% were fully vaccinated.
Statewide, about 64.7% of residents 16 years old and older had initiated vaccination and 57% were fully vaccinated as of Saturday. Factoring in about 153,190 people who received vaccines through the Department of Defense or Veterans Affairs, about 67% of residents 16 years old and older have initiated vaccination, according to the Department of Health.
Gov. Jay Inslee has said the state will fully reopen at the end of June or when 70% of state residents age 16 and older have one vaccine dose, whichever comes first. The mask order will remain in place and unvaccinated people still will be required to wear masks indoors in public, Secretary of Health Umair Shah said Wednesday.