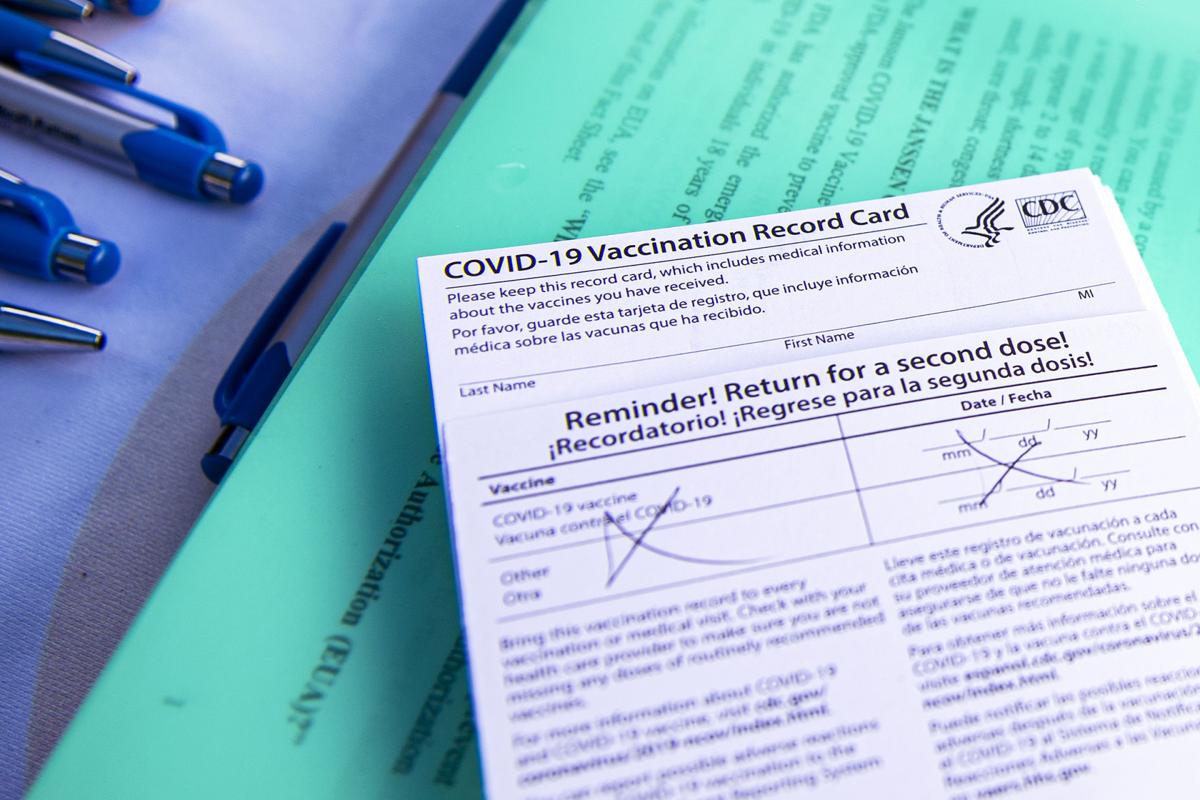 Statewide, 88% of hospital staff are fully vaccinated against COVID-19 ahead of the Oct. 18 deadline, according to a Washington State Hospital Association survey conducted last week.
Vaccination rates vary among facilities and hospital officials are concerned about further delays in care when staff leave because of the requirement.
"We are pleased that most hospitals and health systems have achieved a high rate of vaccination, which will allow patients to continue to access life-saving care across Washington State," said Cassie Sauer, hospital association CEO, in a statement. "We know there will be some impacts on services, and we will continue to support hospitals and health systems in navigating the vaccine requirement."
In August, Gov. Jay Inslee announced the requirements for most state employees, healthcare, long-term care workers and school staff to be fully vaccinated by Oct. 18. Employees could request a medical or religious exemption to receive a reasonable accommodation.
PeaceHealth announced its own vaccine requirement before the governor's mandate. As of its Sept. 1 deadline, 94% of PeaceHealth caregivers had met the employer's requirements and those who did not were placed on unpaid leave.
Statewide, the 12% not fully vaccinated includes people who are partially vaccinated, who have an approved exemption and accommodation, who have applied or plan to apply for an exemption, who have not provided vaccine verification and those who are choosing not to be vaccinated.
Although Oct. 4 was the last day staff could receive the single-dose Johnson & Johnson vaccine and to be fully vaccinated by the deadline, most hospitals will allow staff to still start their vaccination series, Sauer said. Most organizations will place staff on unpaid leave until they are fully vaccinated, she said.
The hospital association estimates 2% to 5% of staff, about 3,000 to 7,500 people, could leave the workforce because of the requirement. The final number likely will not be clear until November, Sauer said.
Staffing loss will vary across the state, and rural eastern Washington likely will see the highest number of workers leave because of the requirement, Sauer said.
In Grays Harbor County, the two hospitals are strained by nursing and other staff shortages as well as high COVID-19 numbers, said Dr. Julie Buck, Harbor Regional Health emergency department physician during a press briefing Monday. Buck said while she didn't know the hospitals' staff vaccination rates, some nights there is only one nurse in the emergency room.
"Losing one more person is going to be a problem," she said.
Several hospitals anticipating staff loss reported they will need to reduce or consolidate some services, according to the hospital association. If COVID-19 cases continue to decrease, that could ease some pressure on hospitals but delays in care likely will worsen through the vaccine requirement, Sauer said.
Washington's COVID-19 hospitalizations have declined over the last several weeks, partially because people are dying, Sauer said.
"I think it's worth noting how many people are dying every day ... It's a community tragedy I think is going unrecognized at this moment," she said. "That's our ultimate goal to prevent hospitalizations and especially deaths. This is a deadly disease and I think people seem to be forgetting that."
Cowlitz County's COVID-19 cases appear to be declining and hospitalizations may be flattening.
The county recorded 91 new confirmed cases over the weekend, bringing the total to 11,342 confirmed and 1,354 probable cases. Cowlitz County recorded three new COVID-19 deaths, with 214 total.
As of Monday morning, PeaceHealth St. John Medical Center had 22 COVID-19 inpatients.