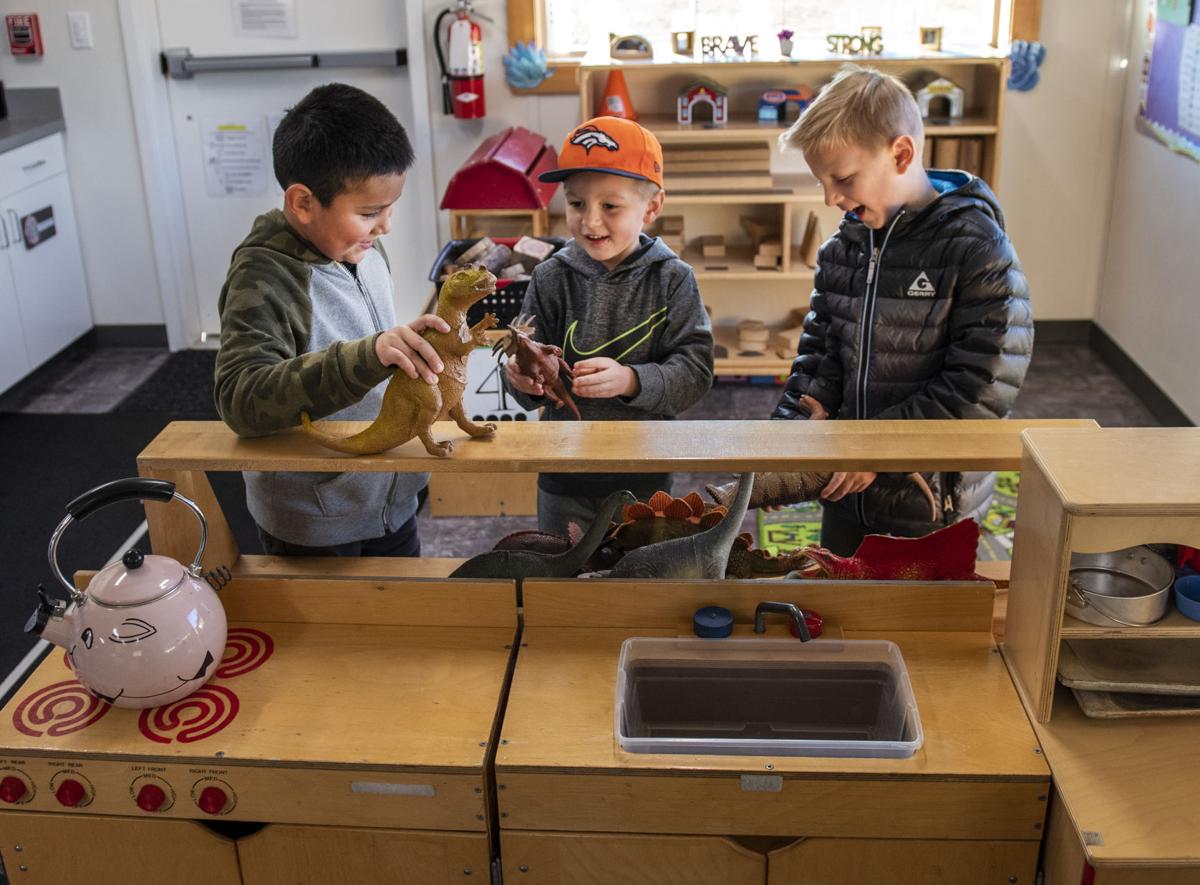 Lower Columbia College Head Start and Early Head Start will offer parents both hybrid and fully virtual options this fall, but enrollment is lower than normal and program officials are encouraging eligible parents to apply.
After reviewing health recommendations and surveying parents, families can choose to either send their child in for two days a week of in-person instruction or choose twice-weekly remote instruction, according to a Head Start press release.
"We look forward to serving your child and family this school year. With the COVID-19 pandemic still active, we have developed a plan to safely connect with you," Director Mindy Leasure said in the press release.
Head Start, Early Head Start and Early Childhood Education Assistance are programs for low-income families with children aged prenatal to 5 years old.
While both the remote and in-person models work to limit potential exposure and spread of the virus, the fully remote model is the safest, Leasure said. Beginning Sept. 1, children who are fully remote will get instruction from a teacher twice a week and the family will get at least one check-in with a staff member each week.
Under the in-person model, children would be split into two groups. One group would attend class Monday and Tuesday starting Sept. 8, and the other group on Thursday and Friday, starting Sept. 3. Wednesday would be for deep cleaning and staff meetings. Under normal circumstances, children attend classes in-person 3 to 5 days per week, Leasure said.
There will be a maximum capacity of two teachers and nine children in the classroom, according to the press release.
For children attending in-person, there will be daily temperature checks and health screenings. Face coverings will be required for adults and children, though some accommodations are available, the press release said. School bus transportation has yet to be determined.
However, the program now is only at 60% enrollment. If the classrooms aren't fully enrolled by Sept. 1, then only the first group of children will be able to attend in-person, the press release said. Group 2 students will be served remotely until it is closer to full enrollment. The program is funded to serve 524 children and their families, Leasure said.
"While we understand this is not ideal, if assigned to Group 2, it is necessary to balance the teacher's workload," Leasure said.
Parents already enrolled will soon be asked which model they prefer. Head Start staff can deliver paperwork to families' homes if needed, the press release said. When doing so, staff will follow strict guidelines of wearing masks, maintaining physical distancing of at least 6 feet and keeping their visit to less than 15 minutes, and families will be asked to do the same, according to the release.
"Maintaining these required habits will protect the health of your family, the staff, and will bring us closer to reaching our goal. Our goal is to provide our full menu of services to your child and family including in-classroom preschool," Leasure said in the press release.
Leasure said the program will review countywide COVID-19 data from the previous two weeks on Sept. 18 to make a decision about October service models, and will share that information with parents by Sept. 23.
"Your child and family are our reason for being here. Your safety is our most important concern and we recognize that increased spread of the virus can change our plans at any time," Leasure said.
Get local news delivered to your inbox!
Subscribe to our Daily Headlines newsletter.