A bill by Sen. Brian Hatfield to make short-barreled rifles legal in Washington has passed the first hurdle needed to change the law.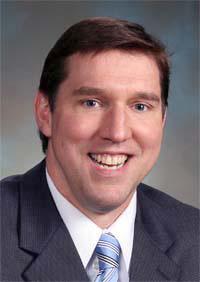 Senate Bill 5956, sponsored by Hatfield, D-Raymond, would align Washington law's with that of 40 other states that allow the possession and use of short-barreled rifles, as long as they meet stringent federal requirements.
You have free articles remaining.
Most short-barreled rifles are often cut down to a length of 26 inches or shorter and used for sporting purposes, just like standard length rifles. Some hunters and sportsmen prefer the more compact rifle for its accuracy, according to a Senate Democrats press release.
"This is a reasonable, simple piece of legislation that restores the rights of hunters, sportsmen and collectors to own and use these rifles," Hatfield said in the press release.
The bill was unanimously passed by the Senate on Tuesday and now must go to the House of Representatives for consideration. If it passes there, it would be forwarded to Gov. Jay Inslee for a final signature.