Longview husband and wife dentists Hazar Jaber and Hani Eid recently returned from their fourth mission to help refugees from their native Syria, a trip they continue to make because they feel obligated to help. That drive has also shaped their Longview pediatric dental practice.
"Our kids here deserve good care and so do others in the world," Jaber said Monday. "We feel like it's something we're obligated to do. It's something we're passionate about."
The owners of Happy Kids Dentistry and Orthodontics made their first mission to Jordan in 2013. Since the civil war began in 2011, more than 1 million Syrian refugees have fled to Jordan.
Jaber said in the beginning, many refugees had injuries and illnesses caused by the war or fleeing the country. Now, they are affected by poverty and chronic illnesses, she said.
More than 671,000 Syrian refugees are living in Jordan as of January, according to the United Nations' refugee agency. A majority live in urban areas and about 17 percent live in refugee camps. The agency says 48 percent are children.
During their January mission with the Syrian American Medical Society, Jaber, Eid and Happy Kids dental assistant Victoria Ponkratov treated about 500 patients. Jaber said the team extracted about 148 abscessed teeth, allowing many children to eat and sleep better.
"We impact kids lives dramatically in a short encounter," Eid said.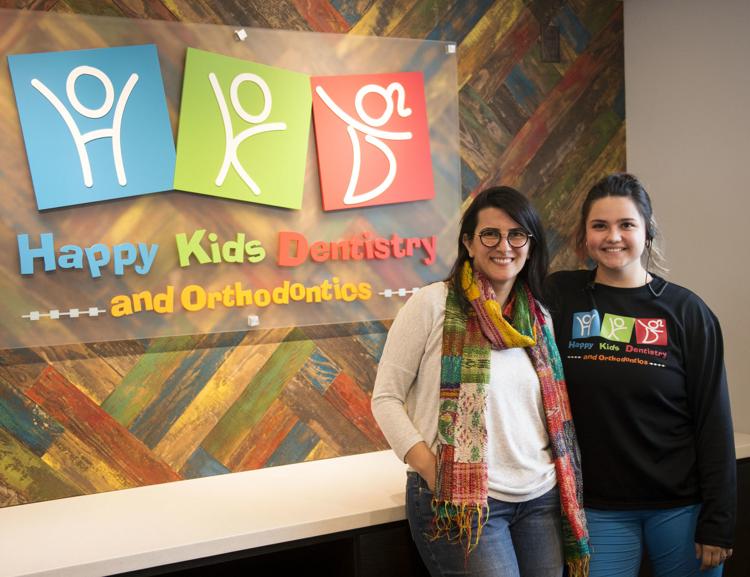 The society has built clinics in Jordan to improve access to medical and dental care, she said. They also train people there to continue services and create best practices.
"We want to create something sustainable," Jaber said.
Eid said when the crisis is over they plan to divert their attention to other areas in need.
The couple has worked to improve access to dental care for children in Cowlitz County and will serve anyone regardless of ability to pay, Jaber said.
"We can't go overseas and help people in need and not (help) people here," Jaber said. "Any child that needs our help, we serve them."
If Happy Kids sees a child whose family also needs other services, the staff will connect them with the correct agency, Jaber said.
The practice also holds events that contribute to children's "overall well being," she said, including a free 5k, candy buy-back event and parking lot painting.
At home and abroad, Jaber said she and Eid work to help any child in need.
"We truly believe children deserve to have a pain-free life. If you do that, you help a child thrive."