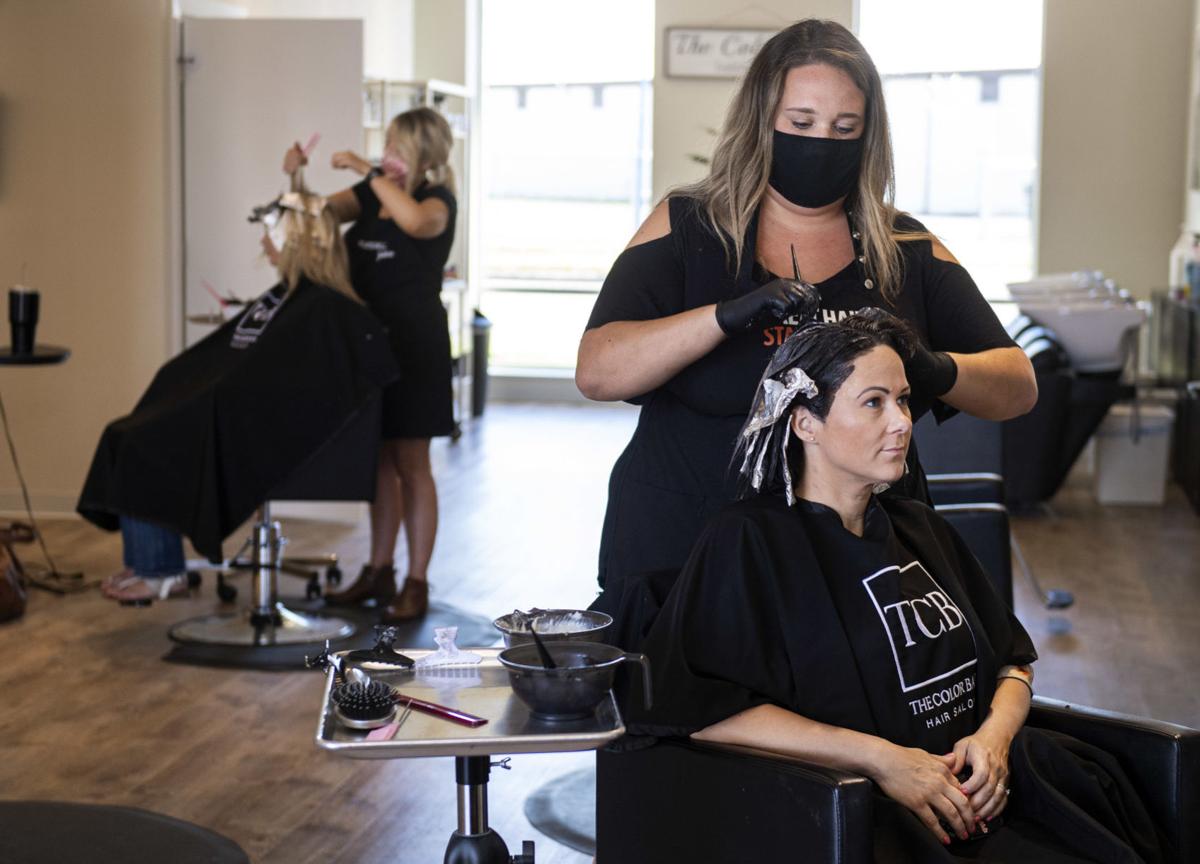 Cowlitz County has been cleared for Phase 2 for nearly a week, but rules and expectations for social distancing and sanitation differ from business-to-business. Here's what you might be asked to do to stay safe in a typical day of shopping, pumping iron, getting your hair done, dining and visiting your favorite watering hole.
Businesses not yet cleared to open include nightclubs, theaters, pools and other group recreation facilities, libraries, museums and sporting events. Those will be brought back over Phases 3 and 4 of Gov. Jay Inslee's four-step plan to reopen the economy.
Each category is linked in the online version of this story to the Governor's office page with more details.
Although most businesses are cleared for some level of re-opening, health officials still recommend you limit non-essential travel. Most businesses will encourage you to enter through only one primary door and to wear a face covering, and you also may see stores rearrange furniture or stocks to reduce crowding.
In general, employees that can't maintain a constant six feet of distance from eachother and customers are required to wear at least a cloth face covering under the state rules.
Check for signs that businesses are cleaning and sanitizing frequently, especially at salons, gyms and other places with a greater chance of physical contact.
It's time to chop off your quarantine mane or clip those COVID nails with a manicure. Maintaining six feet of distance from your stylist at all times is impossible, so stylists will try to limit your contact with other employees or customers through physical barriers, waiting rooms and staggered shifts.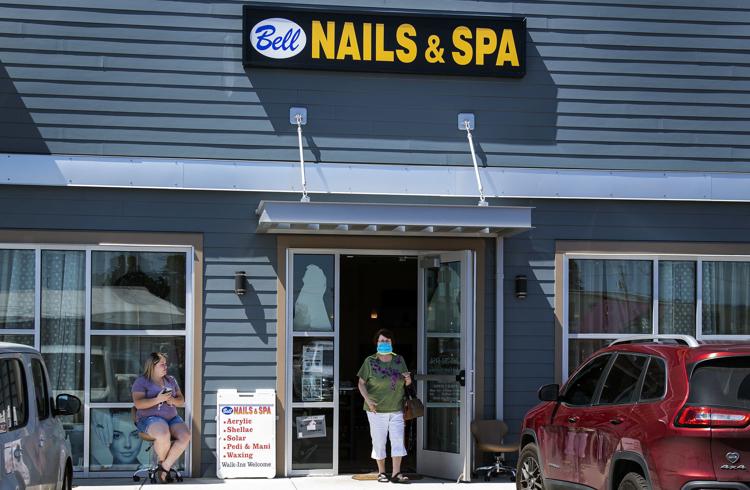 Your stylist or barber is expected to wear personal protective equipment (PPE) as it's appropriate, including masks, gloves or gowns. You'll also be asked not to bring any guests, except for children under the age of 16 who are getting clipped themselves.
Update: In an email over the weekend, Cowlitz County Deputy Health Director Dr. Steven Krager added that those who visit a personal service provider are required to wear a facemask. Guidance from the Governor's office details you should put the mask on before leaving your vehicle.
Phase 2 also means you can take Fido in for a trim at a pet groomer, with similar baseline requirements as other industries. Occupancy will be capped at 50 percent, and you shouldn't plan to bring anyone besides your pet.
While gyms can't yet fully re-open, personal trainers can resume appointment-only of one-on-one and small group (up to five participants) fitness sessions.
High-risk clients (those over the age of 65 or who have serious underlying medical conditions like moderate to severe asthma) are not permitted yet as part of Phase 2.
Expect to sign a waiver before you begin and to bring your own attire, hand towel and water bottle. Under the rules, water fountains can only be used to refill bottles. You may also be screened for COVID-19 symptoms at the entrance, and you and your trainer must wash or sanitize your hands before working out.
Like with stylists, trainers must use PPE if social distancing is impossible during workouts. Training equipment should be frequently sanitized.
Showers, pools, basketball courts and other group athletic areas, hot-tubs, saunas, steam rooms, and tanning beds are not yet open in Phase 2.
Retailers are open with limited occupancy. However, the state is encouraging business to arrange payment, pickup and delivery of goods without physical contact when possible.
Otherwise, store layout may be adjusted to reduce crowding. Retail occupancy is capped at 30 percent of the building's maximum occupancy.
Grocery and department stores are instructed to sanitize shopping carts, fitting rooms and other high-touch areas frequently, so be prepared to wait an extra minute when grabbing a cart or trying clothes on.
You won't be able to sit at the bar yet, but groups of five or fewer can sit at tables at taverns and restaurants. Your table should be positioned at least six feet from other diners or blocked off from them by a physical barrier, and occupancy will be capped at 50 percent.
Before and after you sit down to eat, you may be encouraged to wear a cloth face covering. And if it's available, hand sanitizer must be provided at entry for all staff and customers.
Restaurants are not required to record your contact information. Gov. Inslee walked back that controversial rule earlier this month.
For now, buffets and salad bars aren't allowed.
These rules also apply to in-store restaurants and coffee shops.
Get local news delivered to your inbox!
Subscribe to our Daily Headlines newsletter.