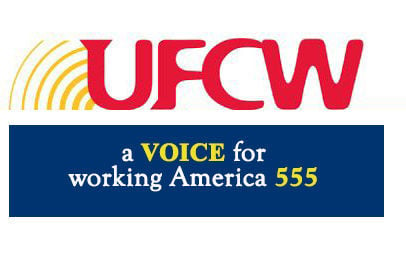 The union representing Oregon and Southwest Washington grocery store workers angrily rejected the latest contract offer by Fred Meyer and other stores in a months-long labor dispute that is on the verge of a strike.
In another development Friday, Fred Meyer indicated that it is preparing for a strike and will start the process to hire temporary workers.
Union officials said companies had to revise their offer during the negotiations because the initial proposal would have paid workers in several departments below minimum wage by 2022. Fred Meyer increased the offer by 10 cents to fix the mistake, according to a Friday news release from the union.
"It's difficult to overstate the lack of awareness of the human condition that we continue to see from corporate headquarters," the union said. "After the team called it out, employers adjusted the proposal to get those same departments a dime an hour above the 2022 minimum wage by the year 2022."
United Food and Commercial Workers Local 555 represents about 18,000 grocery store workers in this region, including about 600 in Kelso-Longview.
UFCW 555 started negotiating a new contract with Fred Meyers, Safeway, Albertsons and QFC more than a year ago, but the negotiations are stalled due to a wage dispute.
The union recently passed a strike authorization vote with 94% approval of its membership. That vote allows union leadership to call for a walkout
UFCW 555 also gave 10-day notice that it intends to cancel its standing contract with Fred Meyer, effective Sept. 8, according to the Fred Meyer collective bargaining website.
Local 555 President Dan Clay said there is a "high likelihood that we will see an economic action taken against stores in the near future. We will release details by Tuesday, Sept. 10."
Fred Meyer officials said they intend to continue bargaining with the hope of reaching a fair and balanced agreement with the union.
In the meantime, the company is making "contingency plans" to prepare for "any potential disruption to our business, including a strike."
"We will be advertising for temporary workers and hosting job fairs for temporary workers," the company wrote in a Friday letter to employees. "We hope we never have to call temporary workers to work at our stores, but we must be ready for the possibility of a strike."
The company's latest offer would provide a $0.90 cent raise over the next three years to "Schedule A" employees, such as clerks and regular grocery store employees. It also gives a $1.20 raise over the next three years to "Schedule B" employees, such as deli and bakery employees.
That's a 10-cent boost over the previous offer.
The union has declined to share its offer, but union officials have noted that the company is offering "nickels and dimes to our dollars."
The union also disparaged company officials for virtually ignoring a gender pay gap, which union representatives said they have highlighted several times during negotiations. UFCW 555 says there is a $3.53 difference between the average men's and women's salaries.
"The latest proposal continues to offer only a dime per hour per year towards closing that gap. At that rate we would eventually see pay equity...by the year 2054," the union said. "Fred Meyer and Kroger seem to be oddly comfortable being known as the grocer who profits off the devaluation of their workers … specifically women."
The union and company are working to schedule another bargaining meeting. The union has requested that a federal mediator join negotiations.
Fred Meyer told employees that it will use "open and honest communication" to share and explain bargaining updates.
"If history is our guide, we know (striking) is a tactic the union will use until an agreement is reached," the company wrote in a letter to employees. "We know this news may be unsettling to you. Please know we are working hard to bring you a fair and balanced contract."
Get local news delivered to your inbox!
Subscribe to our Daily Headlines newsletter.