Kelso police Wednesday night were called to the 1300 block of Holly Street, a narrow street in the Three Rivers Mall area that is posted for no truck traffic, after a Greyhound bus overtuned in the street, according to the Kelso Police Department.
The Greyhound apparently rolled over after the driver attempted to navigate a hairpin curve in the road, police said.
When officers arrived shortly before 8 p.m., the front passenger side of the vehicle was about 3 feet off the ground and one of the rear tires on the driver's side had caught fire.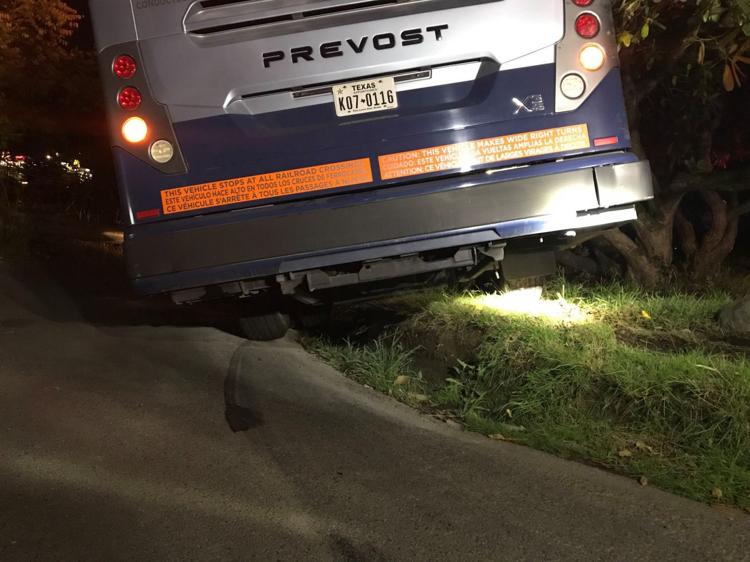 You have free articles remaining.
Officers extinguished the fire and told passengers to wait at a nearby Burger King. There were no injuries reported.
Although Carl's Towing helped get the bus turned back over and on the road, it had extensive body damage including a shattered window, according to police. Landscaping at a nearby home was also damaged.
Cowlitz 2 Fire & Rescue also responded to the scene.
The driver was issued a ticket for violating road restrictions, according to police.