For many of Kalama's class of 2019, Friday's graduation was a bittersweet goodbye to childhood classmates.
Matti Olson, senior class president, said her class is close knit and many have been in the same class since kindergarten or first grade. No matter how long students have attended Kalama schools, they're part of a special class, Olson said.
"I'm really excited for new adventures," said Nicole Settles, senior class vice president. "But it's sad to see friends go our separate ways."
Family, friends, students and faculty packed the high school's upper gymnasium for the hour-long ceremony.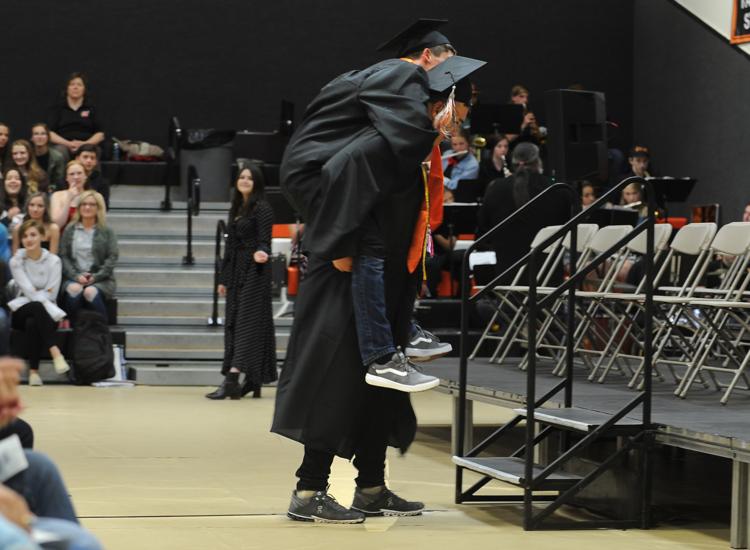 You have free articles remaining.
Superintendent Eric Nerison and Principal Guy Strot began by thanking parents, school faculty and others. Strot also presented many students with awards.
Four students spoke on topics including academic success, the future of their class and a thank you to faculty.
Student representative Taylor Tabor's speech reflected on her class' journey together, from first grade in 2006 to Friday's graduation.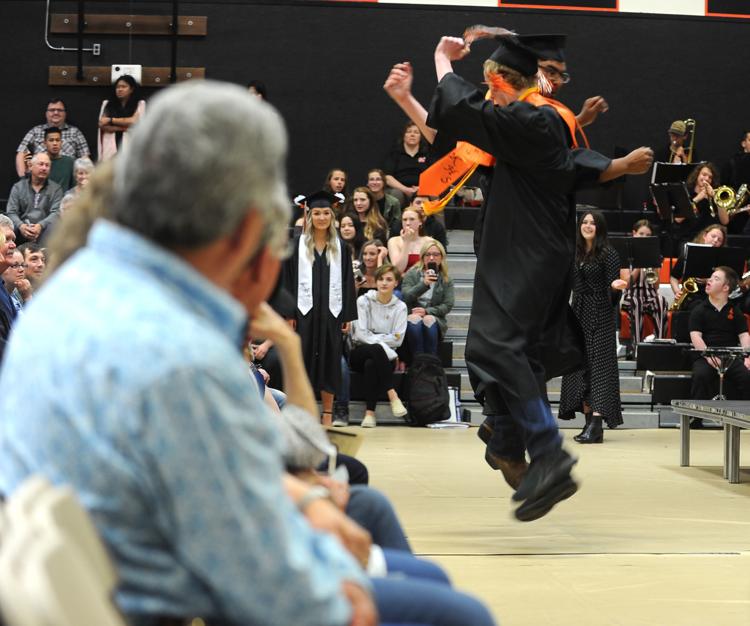 "Although we've changed since 2006, we'll always have those memories," Tabor said. "I'm confident you have many bright somedays ahead of you all."