As COVID-19 spread, many people avoided hospitals if they could. But Lower Columbia College nursing students Mollie Kissinger and Aira Aromin say they're anxious to get their degrees, get into hospitals and "fight the coronavirus with everyone else."
"If anything, it makes you want to be a nurse more, because nurses are on the front lines helping people during this crazy and chaotic time," Kissinger said.
The two women are part of the 20 students that will graduate from LCC's popular nursing program this spring. Each year, a total of 60 students are admitted to the two-year program. They spend hours studying, undergoing tests and working in hospitals, but Kissinger's and Aromin's final semester, like so much else, has been radically changed due to the pandemic.
The final licensing tests have been condensed. Classes and training have been shifted online. The traditional pinning ceremony won't happen. And Aromin said she was supposed to spend her last semester at PeaceHeath St. John as a preceptor, or a student nurse mentored by others. But with the crisis, St. John suspended the program.
Even so, she said the virtual clinical trainings are teaching her important skills.
"Though having to precept would've been a great experience for us, I don't think hospitals would refuse to hire us because of that," Aromin said. "We've been in the program for almost two years, and each quarter we have gained and are continuing to improve our clinical skills."
Nationwide, more than 60,700 health care workers have been infected with COVID-19, and more than 300 have died, according the Centers for Disease Control and Prevention, which says the actual number could be much higher.
Both Aromin and Kissinger said they feel like there's a push to get nurses through their programs and into the workforce, which makes them hope that they won't have trouble getting hired. They both said they hope to work locally.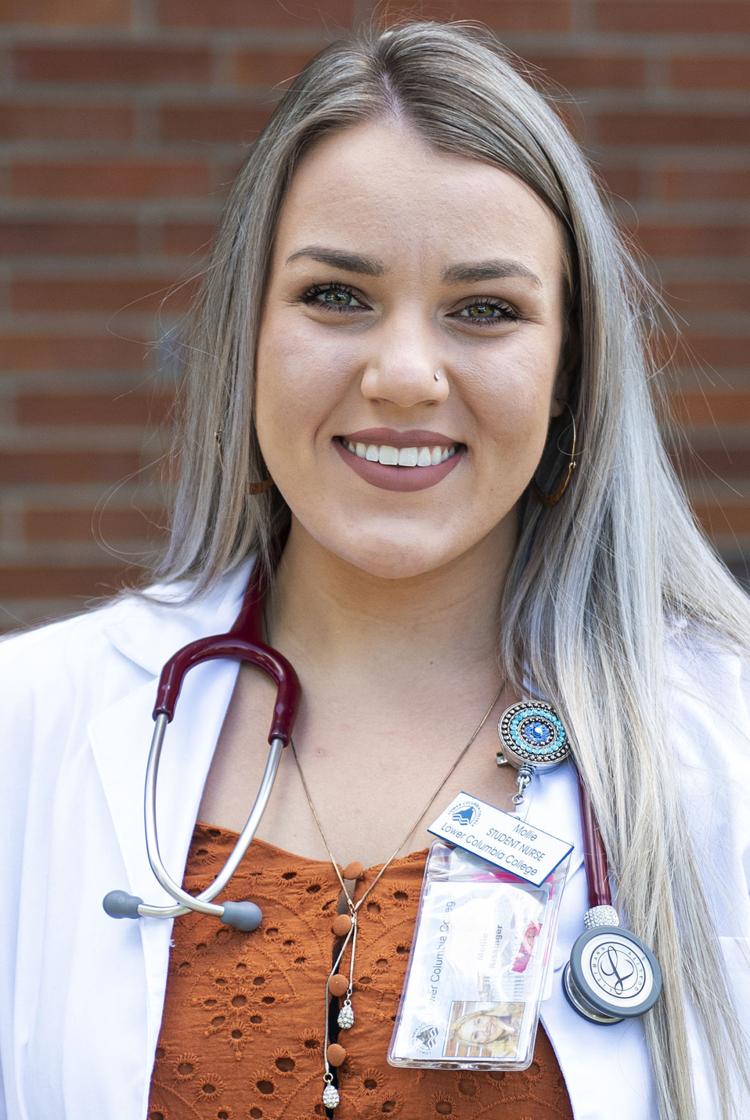 "LCC has done wonders," Kissinger said. "We haven't lost a beat. They are pushing us through everything, and its been nice that we didn't have to stop."
According to LCC, on average 80% of graduates who pass the licensing exam will be employed in nursing or pursuing higher education in nursing within a year of graduation.
In fact, the 2017/2018 cohort of nursing graduates had a 100% employment rate, while the 2016/2017 had a rate of 88%. The 2015/2016 class also had a 98% employment rate.
There is a high demand for nurses, but Kissinger said she and her classmates aren't too worried about being thrust into the middle of a COVID-positive ward too early.
"I don't think there is an urgent need to send a bunch of inexperienced (nurses) out fighting COVID directly head on," she said. "I imagine we will pick up the slack so other more experienced nurses can be the ones to fight COVID directly."
However, she said they're prepared to "take it as it comes," and she feels ready no matter where she ends up working.
Kissinger is one of about five students who still get to do in-person clinicals, she said, working at Providence Centralia, but she said she has not directly cared for a COVID-19 positive patient.
"I was a little apprehensive at first because you are volunteering your free time to go and potentially be exposed to the virus, but they provide the students with the same PPE that they do the regular staff," Kissinger said. "And it's nice to see that the hospital setting is still working so well."
And the recent outpouring of support for healthcare workers has been uplifting to see, Kissinger and Aromin said, because while nurses are on the front lines of any disaster, they don't always get such open recognition.
"It just makes you appreciate what you do more," Kissinger said.
Aromin said she's grateful to be graduating on time.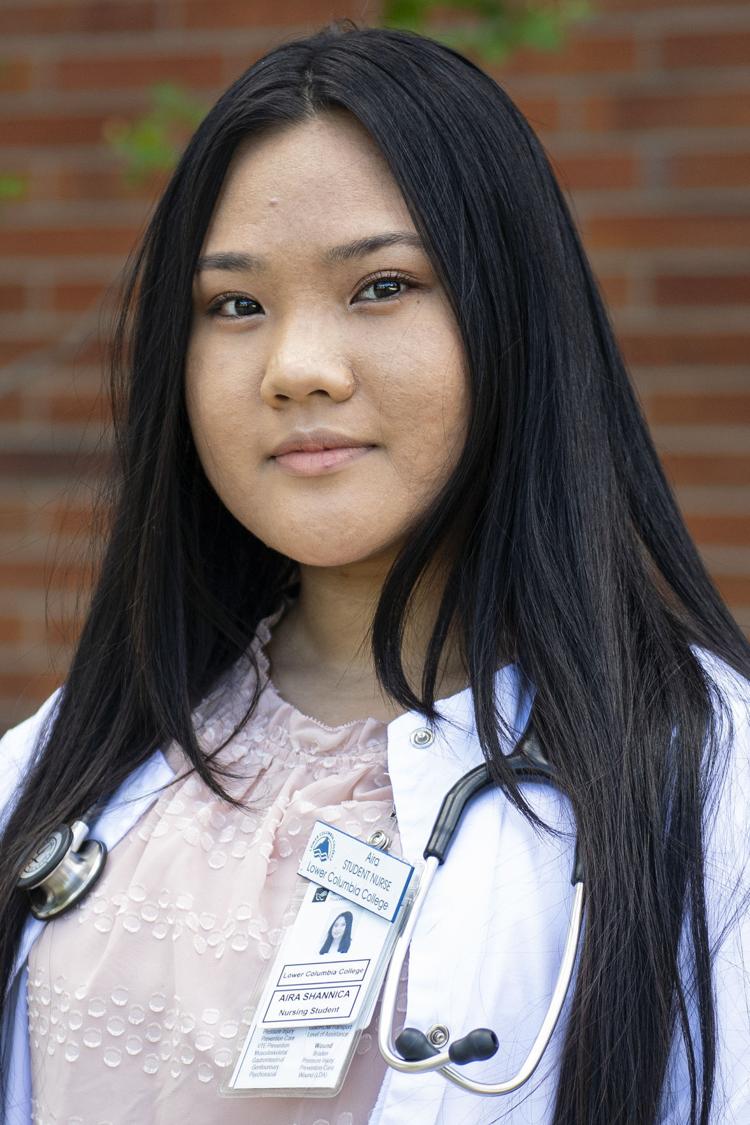 "It's been my dream since I was a little girl. Hopefully it will all work out," she said. "I was born in the Philippines, so I saw poverty first hand. That's when I decided I wanted to help people on a daily basis and make a difference in someone's life."
However, it has been difficult to be the "guinea pig" class, Kissinger said, as colleges everywhere try to figure out how to meet graduation and certification requirements.
And even more difficult is not seeing the classmates who have become like family, Kissinger said.
"We've worked so hard all together and seen each other almost every day, and now during our last quarter, when we're almost there, we don't see each other at all," she said.
But there are plenty of lessons for new nurses to learn right now both in and out of the classroom, Kissinger said. Her experience at Providence Centralia "cemented how important PPE and hygiene is to stop the spread of any sort of illness."
"It reinforces how important it is as a nurse to take the precautions that we've always had and make sure they're up to par and that we are healthy for not only ourselves but for our patients," Kissinger added.
Aromin said she thought the pandemic has taught people to be cautious "not just for ourselves but for others as well."
In class, everyone learns about past pandemics, Aromin said, so while it's strange to be living in one, she knew it was a possibility when she chose her career.
"This isn't like a brand new thing for us," she said. "We've had (pandemics) in the past, so we see down the line it might happen again. (We learn about it) so we would know what to do."
And even though Kissinger said it's a "little nerve wracking" to be exiting school directly into a pandemic situation, she and her fellow nurses just want to do what they do best: heal people.
"There's a healthy bit of anxiety that comes with it because we are new nurses, not seasoned, and to deal with a pandemic that we're still fighting so hard (is difficult)," she said. "But you're motivated to learn and get your degree to help out in any way you can."
Get local news delivered to your inbox!
Subscribe to our Daily Headlines newsletter.