Robert Chapman walked his 6-year-old daughter to school Tuesday morning. When he got back home, he was greeted with a pink letter stuck to his front door.
The letter was a warning from the city of Longview about Washington's utility shutoff moratorium coming to an end. Chapman had fallen several months behind on his water payments to the city after losing work. If he did not come up with a payment plan with the city for his outstanding balance, the city would shut off his water Tuesday.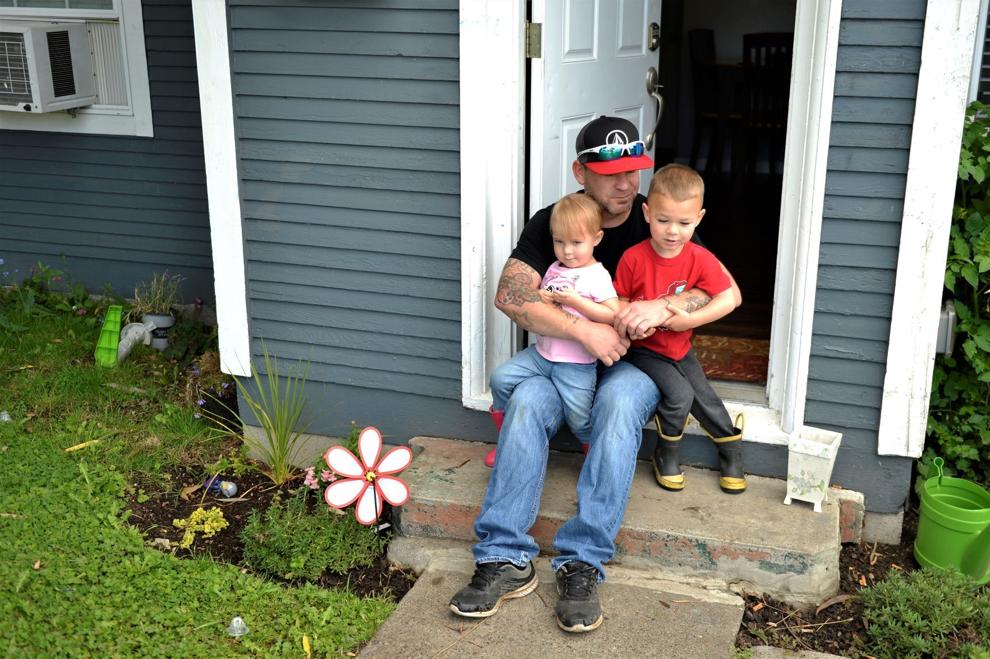 "I don't want to set my kids up for failure. As it is, these poor kids are going through one of the worst, if not the worst pandemic we've had," Chapman said.
The Chapmans are one of roughly 550 Longview families who were at risk of a service shutoff when the moratorium ended. Across Cowlitz County, more than 2,000 residents faced potential power shutoffs from Cowlitz PUD by mid-October.
Cowlitz County residents behind on their utility bills are urged to contact the utilities or Lower Columbia CAP to set up payment programs or …
Many of those families, including Chapman, reached out to Lower Columbia CAP over the last few days to try and enroll in one of the assistance programs. Chapman said getting into the program would provide him a few months of stability and assurance while he figured out his next steps.
Chapman moved from Vancouver to Longview last fall after gaining custody of his three youngest kids, including 3-year-old Trenton and 2-year-old Sierra. For the majority of his time in town, Chapman had been able to make $50 an hour working as a pipefitter through the local union.
Then his car ended up at an impound lot in Oregon, which he blamed on friends of his children's mother. Getting it back was more expensive than the often-broken car was worth, and reliably making it to jobs was difficult to do without a vehicle.
With the limited unemployment benefits he collected over the last few months, Chapman prioritized food and keeping up with his rent over the utilities bill. He said the moratorium made it feel less risky to delay those payments and bought him time for things to improve.
Cowlitz County residents who are behind on their utility payments will face water and power shutoffs beginning next week.
"I figured if I'm keeping up on the highest bills, it wouldn't be as hard to come up with money or figure out something for the rest," Chapman said.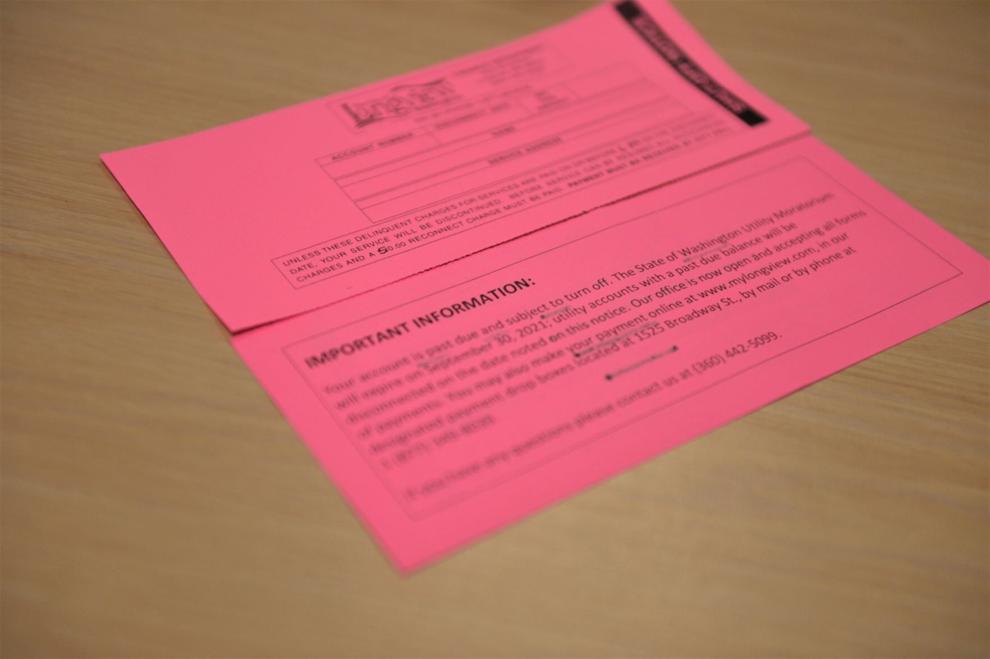 The utility shutoff moratorium was extended several times before it expired Thursday, opening the door for a rise in disconnections over unpaid debts. Chapman received aid from a community action program like Lower Columbia CAP before and reached out about his options.
CAP is the primary agency in Cowlitz County for the statewide Low-Income Home Energy Assistance Program, a one-time grant for heating and cooling available for Washington residents near the federal poverty level. A second source of utility aid, the Treasury Rent Assistance Program, was created specifically to assist residents who could not keep up with payments because of COVID-19.
"Unless we double or triple the applications, I'm not seeing us running out of money," CAP executive director Ilona Kerby said. "We take care of their bills, whatever they are eligible for."
After meeting with a CAP representative, Chapman was told he qualified for the current relief programs. The available aid could help his family with not just the utility bills, but the outstanding rent payments and possibly the next month or two of his rent. Either way, the representative told him to call Longview and explain that a payment plan was in the works.
Chapman was completing the forms Friday morning to finalize his application.
"It made me feel so relieved to look at my kids and know they're going to have heat, they're going to have water and have a roof over their heads during the cold parts of the year. It was hope and faith that everything is going to turn out right," Chapman said.
Longview will begin shutting down utilities for residents who don't have a payment plan for their outstanding utility debts Tuesday.