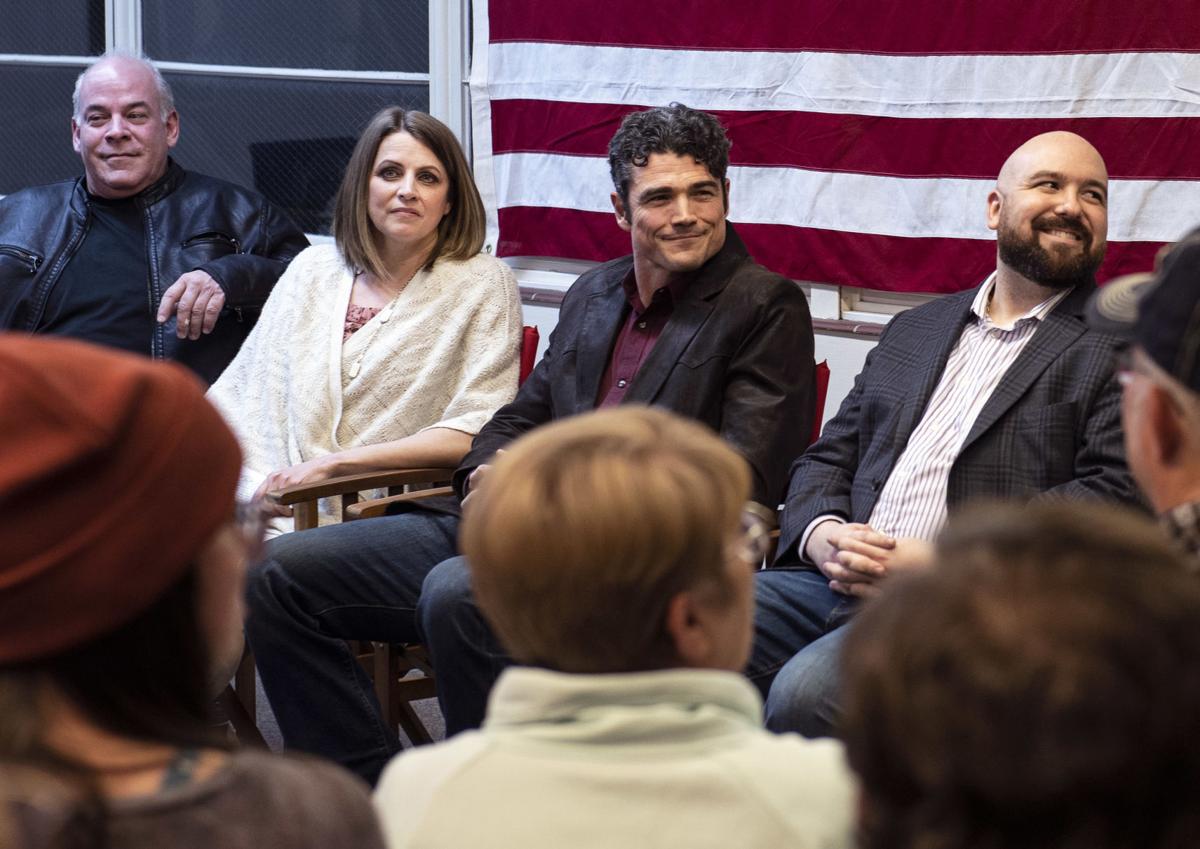 Joe Kent has added one of the biggest potential Republican endorsements to his campaign to take Jaime Herrera Beutler's seat in the House of Representatives: President Donald Trump.
Trump announced the endorsement in a letter and statement released Wednesday. The former president called Herrera Beutler a "RINO and incompetent Congresswoman" while saying that Kent would be a "warrior" for the Republican agenda if he was elected. Kent is a retired Green Beret who grew up in the Portland area and lives in Yacolt. His wife, Shannon, was a Navy officer who was killed in 2019 during an operation in Syria.
Trump said in the letter that he first met Kent when his wife's body was flown back to the United States.
"It was a very sad moment in Joe's life, but I was incredibly impressed with him and told him that he should someday run for office — we need his voice and leadership in Washington, D.C.," Trump said in his endorsement letter.
Herrera Beutler drew the ire of Trump and many local Republicans earlier this year when she voted in favor of his impeachment following the Jan. 6 storming of the U.S. Capitol. At the time, Herrera Beutler said Trump had "incited a riot aiming to halt the peaceful transfer of power" and said she needed to "choose truth" for the broader health of the Republican Party.
Kent announced his campaign to unseat Herrera Beutler in February, citing her impeachment vote as a primary motivation. He had emerged as the frontrunner among a field of Republican challengers even before Trump's endorsement.
Kent's fundraising total during the spring of 2021 was more than that of any other opponent of Herrera Beutler's, though the congresswoman held onto an overall fundraising lead.
Kent was endorsed by embattled Florida Rep. Matt Gaetz earlier this week. The two are scheduled to appear together at the Clark County Fairgrounds on Labor Day for a public rally and VIP fundraiser.
The primary election for Washington's 3rd Congressional District will be held August 2, 2022.